A garage owner in Dorset is helping drivers to cut their speed by making his vehicle look like a speed camera van.
Rodney Thorne from Frampton near Dorchestersays he's had some abuse from motorists - but that the reaction from the village has been largely positive.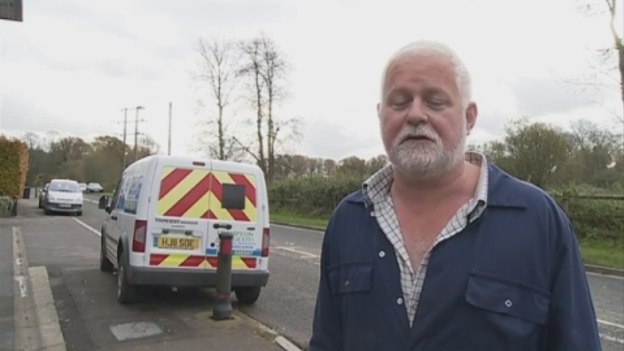 Police have confirmed that a number of items discovered in a house in Dorchester contained gunpowder.
The body of a man in his 40s was found along with the explosive devices at the house on St George's Road.
The Army's Bomb disposal unit did not consider them to be viable but they were safely disposed of as a precaution.
Officers say there is nothing to suggest a link to a radical organisation.
The death is not being treated as suspicious and the man's next of kin has been informed.
Advertisement
The body of a man in his 40s has been found along with explosive devices at a house in St George's Road in Dorchester.
Police were called just before 7am. The death is not being treated as suspicion and the man's next of kin has been informed.
While officers were searching the home, they discovered a number of unidentified devices and called in the Army's Bomb Disposal Unit who have now dealt with the situation.
More than 120 pub mirrors and glass panes have been sold for £20,000 at auction in Dorchester.
Many were used as props in films and TV programmes but they were put on sale as old-fashioned pubs are no longer popular for dramas.
The auction was held by Duke's Auctioneers, which says there was a lot of interest in the items, with plenty of new buyers coming forward.
It says the total raised "exceeded expectations".
More than 120 pub mirrors, glass panes and other fittings are going up for auction in Dorchester today. Have a sneak peek at some of these unusual artefacts: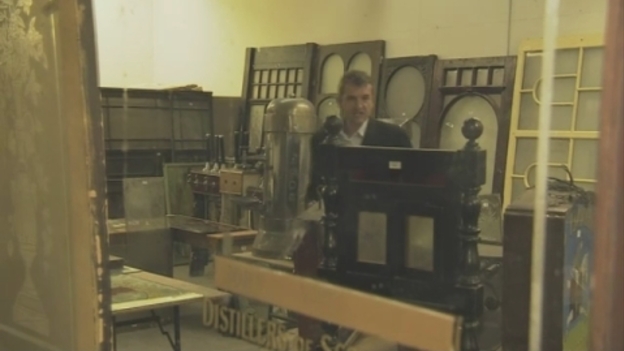 More than 120 pub mirrors, glass panes and other fittings are going up for auction in Dorchester this week (Tuesday).
They come from a prop hire company and some may even have appeared on television. They're being sold as there's no demand for pub sets these days. Programme-makers also prefer perspex to glass for safety reasons and try to avoid brand names.
Advertisement
The Ryder Cup gets underway today but if it wasn't for a golf course in Dorset, it might never have happened.
Sam Ryder used to play at the Came Down Golf Club between Dorchester and Weymouth in the 1920s and it's thought that was where the idea was born.
The first day of the Dorset County Show has attracted large crowds.
Sixty thousand people are expected at the showground near Dorchester over the weekend. Judges say there's been a high standard of entry in the horticulture and livestock classes.
There are also food tents, trade stands and many other displays.
The show's secretary, Sam Mackenzie-Green, says it's the diversity that helps attract so many people:
"We're a combination things. It's the main ring attractions, we've got Bolddog Lings which people are really excited about seeing. The National Vegetabel Society's national championships again which appeals to a whole other group of people. And we have so much food and drink, local food and drink, I think there is something for everyone".
Preparations are underway for the start of the Dorset County Show.
The event, which traditionally celebrates the end of harvest, is one of the last shows on the south west agricultural calendar.
The ground near Dorchester will open to the public tomorrow and Sunday.
A pensioner from Bridport is hoping to weave the world's longest corn dolly.
Audrey Rolfe's efforts will be on show at this weekend's Dorset County Show. She's aiming for it to be 60 feet long.
Corn dollies are plaited to celebrate the harvest. She's chosen a design known as a Welsh fan.
Load more updates