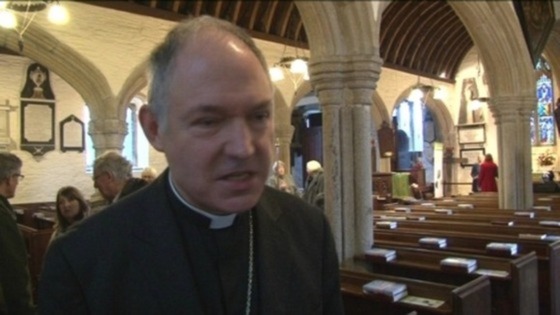 The new Bishop of Exeter is nearing the end of his introductory tour of his Devon.
He wanted to see as much of his diocese as he could before his official installation in Exeter Cathedral on Saturday.
He walked the coast path from Branscombe to Beer, where he met staff and children at the village primary school.