Live updates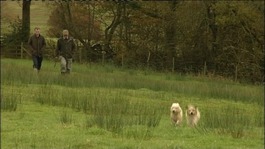 Concerns government must ensure reform of the common agricultural policy doesn't destroy important habitats
Read the full story
Tarr Steps washed away again
West Country (E)
Part of the famous Tarr Steps have been swept away AGAIN.
The Exmoor landmark was rebuilt in February at a cost of ten thousand pounds after a storm last December.
The steps are an ancient monument, but also an official highway, so the cost of repairs falls on Somerset County Council.
David Woodland reports.
Advertisement
One of Exmoor's most iconic landmarks has again been swept away.
The Tarr Steps were rebuilt in February at a cost of £10,000 after a storm last December.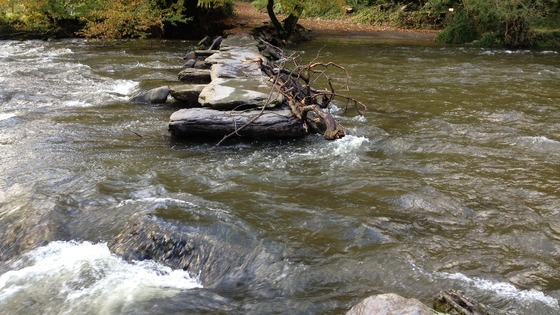 A £1.2million centre has opened which could have a significant impact on tourism for North Devon and Exmoor.
It's hoped the new visitor centre on the seafront at Lynmouth and will now be an all year round hub for holidaymakers exploring Exmoor.
Bob Cruwys reports.
Fears over rural isolation
A woman who wrote to the Prime Minister to tell him that she's a 'virtual prisoner' in her village - has tonight told us that she feels let down by politicians. Liz Durose lives on Exmoor and yesterday we passed on her letter to David Cameron.
Her village has already lost its bus service, post office and it's shop. Mr Cameron promised to investigate and reply to her. From Brendon, Seth Conway reports.
Fears over rural isolation
A woman who wrote to the Prime Minister to tell him that she''s a 'virtual prisoner' in her village says she feels abandoned by politicians.
Liz Durose lives in Brendon on Exmoor. The community has no shop, post office or access to public transport.
Advertisement
A motorcyclist has died in a collision with a van on Exmoor.
It happened at 6pm on Wednesday on the A396 near Wheddon Cross.
Police said two motorcyclists were riding along the road when the crash happened.
One of the bikers overtook a car, when he collided with a Ford Transit van travelling in the opposite direction.
Traffic Police said the driver of the car being overtaken stopped at the scene but did not leave their details.
The car is believed to be a blue Ford Fiesta or Focus.
Police are appealing for this man to contact them.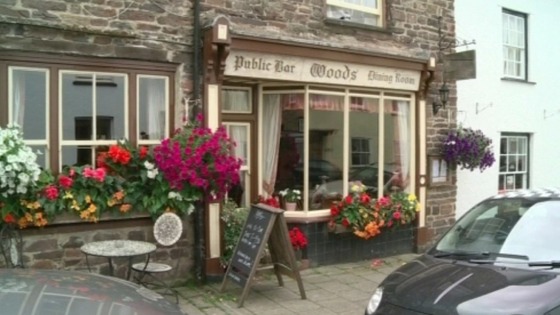 An Exmoor pub has won the National award for Best Wine Pub of the year for the fourth year running. The Good Pub Guide has selected Dulverton's Woods Pub ahead of hundreds of others.
The former bakery building now offers 400 wines along with real ale and food. Meat for the restaurant comes from the owner's pigs and chickens. The owner won best dining pub of the year at a previous inn. He says the secret is good staff and giving people what they want.
The recent dry weather has meant that staff at Exmoor National Park have been able to get on with repairs to paths and bridges damaged by the winter floods.
29 of 44 major works have been completed, including the replacement of Horsen Ford Bridge, which was washed away.
The team hopes to complete the rest of the flood-related work by autumn but some projects, such as restoring Tarr Steps, may take longer because of the cost and sheer scale of the scheme.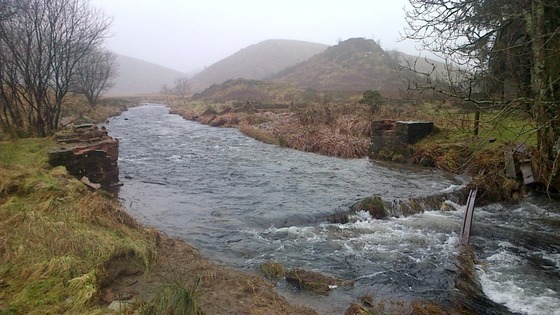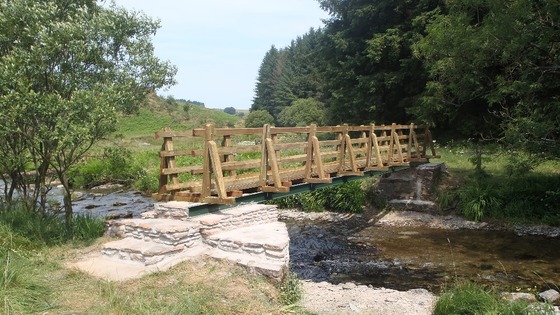 The recent sunshine means a big boost to the region's economy. In fact, it could bring in an extra £450 million.
Businesses are reporting a huge increase in trade compared to the same period last year, and they believe that's because of this good weather.
Load more updates
Back to top