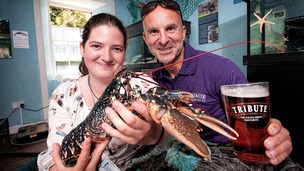 The fish in Falmouth Aquarium have been flailing in the summer heat. But help has come from an unlikely source...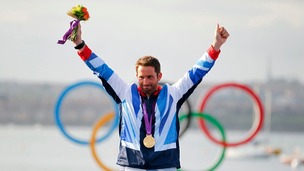 Four-time Olympic gold medal winner Ben Ainslie, who grew up in Cornwall, has announced his retirement from Olympic sailing.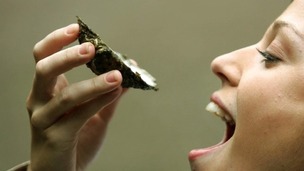 Falmouth Oyster Festival opens today, featuring cookery demonstrations by leading chefs.
Live updates
Students at Falmouth Marine School in Cornwall are bringing history to life by building part of a Viking longboat. It will be the centrepiece in a garden at this year's Chelsea Flower Show in London.
As Cornwall prepares for the Falmouth to Royal Greenwich Tall Ships Regatta this August, an arts competition has been launched hoping to get schoolchildren excited about the event.
More than 40 ships from across the globe, along with 100,000 visitors will decend on Falmouth for one of the world's great maritime races. Kathy Wardle has been finding out more.
Advertisement
The worlds only trans-Atlantic cargo sail ship is visiting Falmouth this week.
The Tres Hombres is a modern day clipper built for transporting cargo around Europe and the Americas under sail alone. She's on one of the last legs of a round the world voyage.
The visit is part of an initiative by New Dawn Traders to revitalise the cargo sail industry.
The vessel will be alongside in Falmouth over the Easter weekend.
Five crew members are being brought into Falmouth by lifeboat after their coaster started to sink off The Lizard. Two lifeboats and a helicopter were called to the coaster 11 miles south east off The Lizard this morning.
Reports say efforts to pump out water from the flooded engine room aren't working. The skipper of the coaster is staying on the scene.
A hotel in Falmouth has been evacuated after a sauna caught on fire. Crews were called to Western Terrace at 11:38am where they put out a small fire in the sauna.
A Falmouth film maker is trying to capture iconic shots of the world - on remote controlled model helicopters.
With the help of other film-makers, he's getting shots of places like Russia, Sri Lanka, and Canada. The aim is to cover 80% of the world.
Our Cornwall correspondent Steve Hardy reports.
Film footage courtesy THE WORLD FILM PROJECT
Advertisement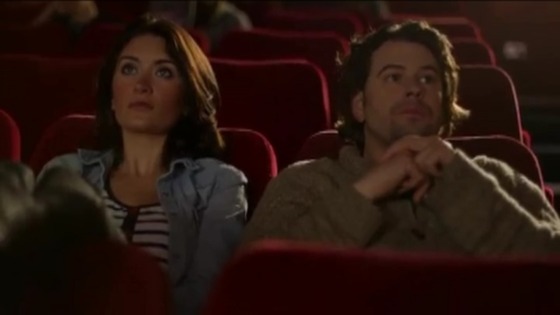 A short film produced by a Falmouth University academic has been nominated for a BAFTA.
Island Queen was shot over three days around Falmouth, with students and staff from the University helping out during its production.
Emma Hughes, who's head of Fashion Photography, has already seen the film win awards at the Barcelona and European film festivals.
Falmouth insect hotels
A Falmouth University student has created an entire village at Gyllyngdune Gardens in the town.
Sophie Stanley is confident the new residents will soon fill all the accommodation. The homes are insect hotels, designed to look just like Cornish coastal towns.
Ian Barber reports:
All crossings between St Mawes and Falmouth have been cancelled today because of high winds.
There's a reduced service on First Great Western trains between Falmouth Docks and Truro due to staff shortages.
Tickets are being accepted on First Devon and Cornwall bus services. Fewer trains are running with some trains being cancelled and replaced by buses.
Buses will replace all trains after 8pm tonight. Tickets accepted on bus route 88.
Load more updates
Back to top