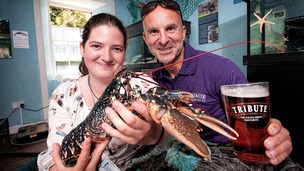 The fish in Falmouth Aquarium have been flailing in the summer heat. But help has come from an unlikely source...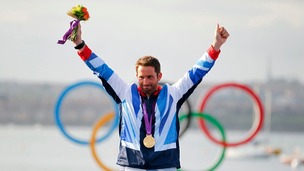 Four-time Olympic gold medal winner Ben Ainslie, who grew up in Cornwall, has announced his retirement from Olympic sailing.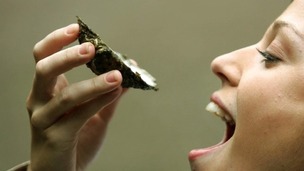 Falmouth Oyster Festival opens today, featuring cookery demonstrations by leading chefs.
Live updates
A fisherman has been flown to hospital after been rescued from the sea off the Cornish coast.
Falmouth coastguards received a distress call around 7pm. A man had fallen from his 13ft boat. The Lizard lifeboat and a Triad survey vessel were launched.
Crews located the man in the water wearing an inflated lifejacket. He was flown by helicopter to the Royal Cornwall Hospital. His condition is unknown.
Sam Goodchild says he's relieved the race has been postponed. The Transat Jacques Vabre race will now take place on Monday.
Advertisement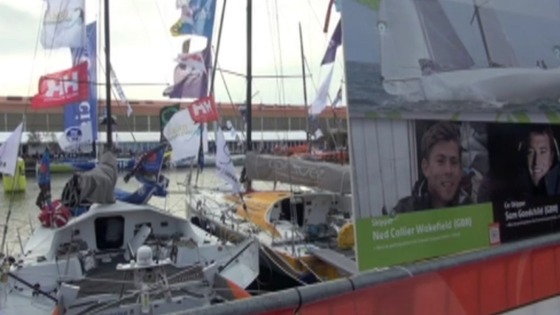 A Falmouth sailor will have to wait until Monday now to start his quest to win the Transat Jacques Vabre race. Sam Goodchild is preparing for the transatlantic race to Costa Rica which has been delayed until 14:15pm Monday.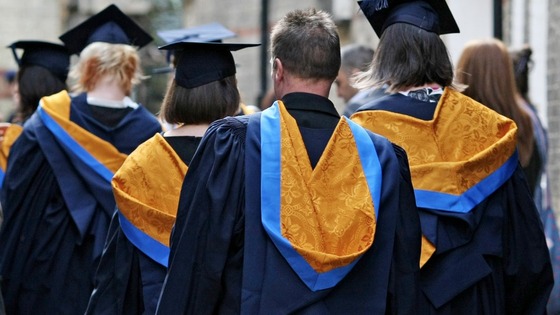 Students at universities throughout the region could have their classes disrupted today because of strike action by lecturers.
Plymouth, Falmouth and Exeter Universities are expected to to be hit, union members are angry with a 1% pay offer.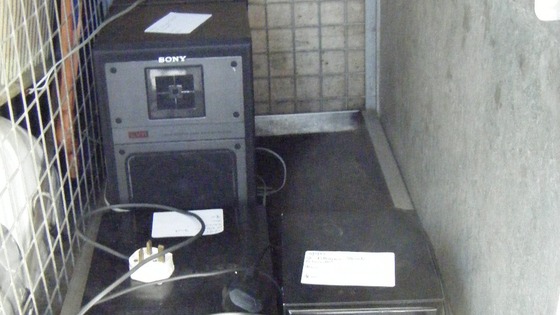 Sound equipment has been seized from a property in Falmouth by Cornwall Council's Public Health and Protection team after neighbours complained of being continually disturbed by loud music.
Council Officers, working with the Police, entered an address in Killigrew Street, Falmouth on 11 October 2013.
A Noise Abatement Notice had previously been served on the occupier of the premises on 4 October 2013 following evidence of loud music causing a disturbance to neighbouring residents.
Despite previous warnings after the noise abatement notice was served, the occupants of the property continued to cause unreasonable disturbance to their neighbours, leading to the Council taking formal action.
Following the breach of the legal notice, a warrant was obtained and the property was entered and noise making equipment removed. The equipment removed included a large television, surround sound system, stereo system and speakers.
The removed equipment will be retained by the Public Health & Protection department for a minimum of 28 days and Cornwall Council also has the option to prosecute the offender which could result in a fine of up to £5,000.
The Noise Abatement Notice will remain in force ensuring that any new equipment brought into the property can be dealt with in the same manner should the need arise.
"Excessive noise which affects neighbours and the local community amounts to anti social behaviour and will not be tolerated." said Geoff Brown, Cornwall Council Cabinet Member for Homes and Communities.
"Our Environmental Protection Officers will continue to monitor and seize equipment whenever necessary to crack down on this sort of unreasonable behaviour."
Falmouth Oyster Festival 2013
Oysters were once part of the staple diet of the working man but they're now considered a bit of a luxury. That's not such bad news if you're one of those who make a living from them.
Falmouth claims to have some of the finest on offer, and today saw the start of its annual Oyster Festival.
John Andrews went to join in the celebrations.
Advertisement
Falmouth Oyster Festival 2013
The Falmouth Oyster Festival begins today, marking the start of the oyster dredging season.
The annual festival is now in its seventeenth year, and will be showcasing local food and produce.
It's expected to attract around 40,000 visitors to the town.
The celebration runs until Sunday.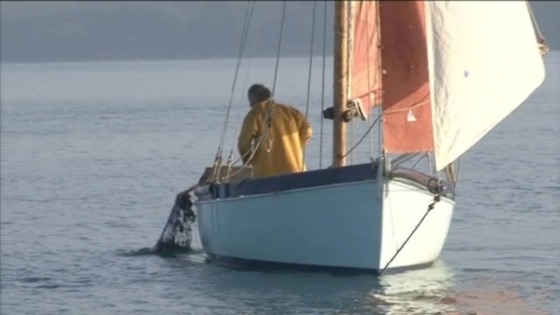 Heavy rain caused flash flooding across Cornwall today. There were difficult driving conditions on parts of the A30, and the A39 in Falmouth. A yellow weather warning remains in place this evening.
It wasn't just rain that fell from the skies. Viewer Tommy Matthews sent us this video of his street in Falmouth covered in an inch of hail:
Docks job losses consultation
Talks are going on between unions and management at Falmouth Docks over fears it could lose a quarter of its workforce.
The dockyard relies heavily on contracts from the Ministry of Defence but says it won't get any more Government work until 2015.
The union says the workforce is devastated by the news. It's the first time the dockyard has faced a jobs crisis in the past 20 years.
Our Cornwall correspondent Steve Hardy reports:
Docks job losses consultation
Peter Child from A&P Falmouth said a drop in orders meant they would have to lose workers:
Load more updates
Back to top