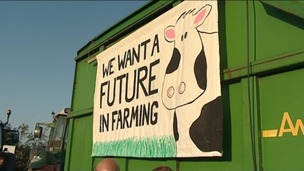 The government has agreed a voluntary code of practice between dairy farmers and milk processors.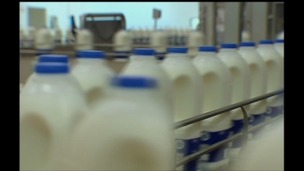 One of Britain's leading retailers says it is increasing the premium it pays farmers for their milk.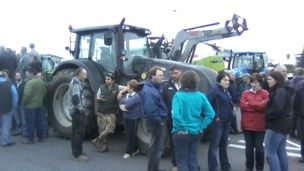 Farmers came in their hundreds to blockade Robert Wiseman Dairy in Bridgwater in a protest against milk prices
Live updates
Farmers' Milk Protest
Hundreds of angry dairy farmers from across the South West are beginning to gather in Somerset tonight to join a blockade of the Robert Wiseman Dairy in Bridgwater. The company processes and delivers over 30% of the fresh milk consumed in Britain, every day.
The action is in protest at the dairy's decision to cut the amount it pays farmers for a litre of milk by almost 4 pence in the last 3 months. Farmers say they're now losing money on every litre of milk they produce.C
Load more updates
Back to top