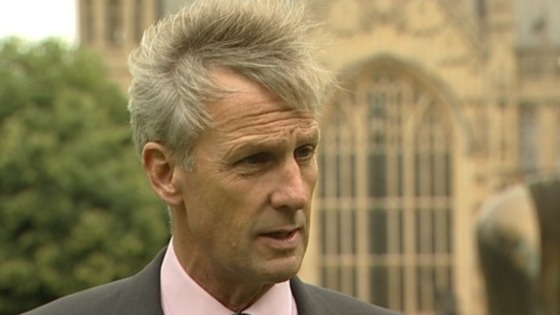 The MP for South Dorset, is flying to Hungary to support a constituent who is being tried for fraud.
Michael Turner and Jason McGoldrick from Plymouth were arrested in 2009 after their timeshare marketing business collapsed.
Richard Drax MP, testified as a character witness, and should arrive in time for the verdict this afternoon.