Greenpeace is taking people on a visit to an Amazon tribe, all while sitting in a field at the Glastonbury Festival.
Read the full story ›
The actress who plays Louisa in ITV's Doc Martin is calling for a change on fishing quotas for west country fishermen.
Caroline Catz has joined the last day of Greenpeace's election tour in Hayle, Cornwall - joining their fight to have fairer fighting quotas.
During the election tour a hundred and twenty sitting MPs and candidates have pledged to become coastal champions and fight for more quota for local, sustainable fishermen.
Advertisement
Greenpeace activist Alexandra Harris is back home in Devon after her ordeal in Russia.
She was one of the Arctic 30 arrested by Russian authorities during a protest over oil drilling.
Alex spent two months in jail on piracy and hooliganism charges.
She's been telling our correspondent Seth Conway of her relief at being back.
Three Greenpeace protesters from Devon are back in the country after being imprisoned for two months in Russia.
Cameraman Kieron Bryan, together with Alexandra Harris and Iain Rogers were part of a 30-strong group arrested at a protest against Arctic oil drilling.
The three arrived in the UK today after being granted exit visas. They say it was possibly to avoid bad publicity in the run up to the Sochi Winter Olympics.
WARNING, FLASH PHOTOGRAPHY: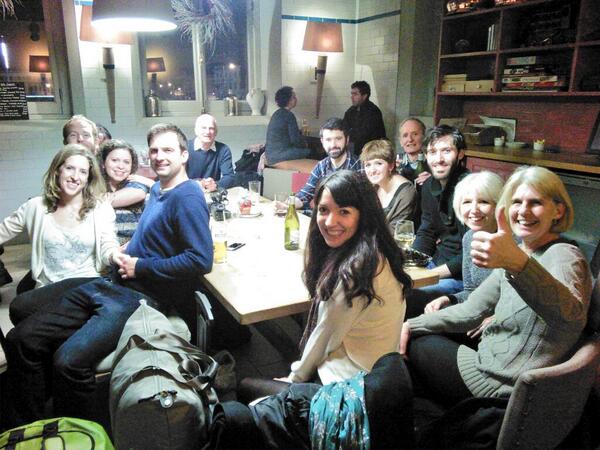 Freed Greenpeace activist Alexandra Harris said her time in Russian prison "was torture", but that she and others jailed after Arctic protests were "treated better than the Russian prisoners, because the world's watching us".
"We spent two months inside a Russian jail cell and a hundred days detained for a crime we didn't commit," Harris said. "It was obscene, a complete overreaction on behalf of Russia and we should never have been there."
Advertisement
Freelance journalist and film maker Kieron Bryan received hugs from his brother and loved ones as he arrived in London after spending four months in Russian jail.
Freelance journalist and film maker Kieron Bryan received a welcome home hug from his brother, Russell Bryan, as he arrived in London after spending four months in Russian jail.
Bryan travelled back to Britain with four Greenpeace activists who were also freed after being arrested by Russia during an Arctic protest.
Freed Greenpeace activist Alexandra Harris told ITV News' Libby Wiener that freeing protesters and journalists arrested during Arctic protests was "the easy way out for Russia" before the winter Olympics kick off.
Harris described the prison she was held in as "disgusting", adding: "I can't believe people spend years there before going for trial. As human beings we don't deserve that."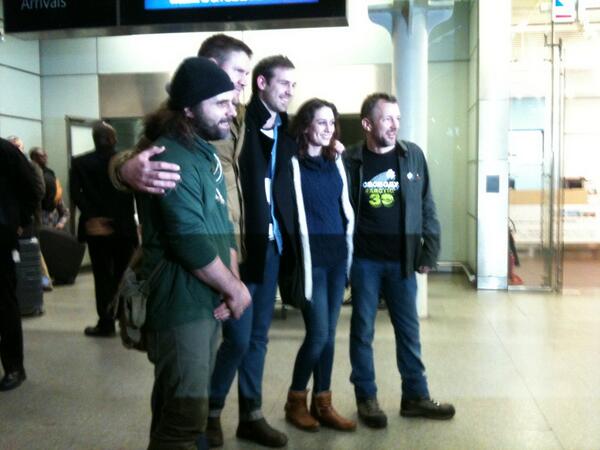 Five of the six British people detained over a Greenpeace protest against oil drilling in the Arctic have arrived back in London.
Alex Harris, Anthony Perrett, Phil Ball, Kieron Bryan and Iain Rogers arrived back at St Pancras train station from Paris.
Load more updates