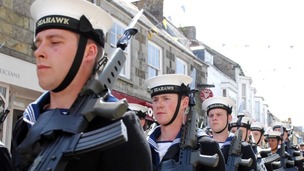 Sailors and Airmen from RNAS Culdrose parade through Helston in an annual freedom march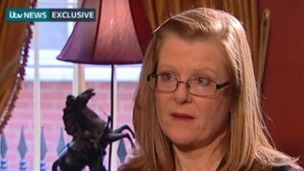 A mother who confronted a man suspected of attacking a soldier has exclusively told ITV News she "just talked to a guy who was in need".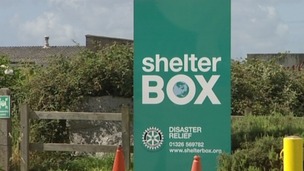 One of the worldwide centres which fund Shelterbox has pulled out of the Cornish aid charity.
Live updates
Four people have been seriously injured in three separate crashes in Cornwall this morning. The A394 at Rame Cross near Penryn is still closed while police investigate a serious crash between two vehicles at 8am.
Police say there were two casualties with serious or life threatening injuries. Near Helston two cars collided on the B3297 at Burras Wendon. One person was treated for back and neck injuries.
And one man has been taken to Treliske Hospital with serious leg injuries after coming off his motorbike on Bassett Road near Redruth.
"Road conditions were obviously difficult this morning and I would urge motorists to slow down and take extra care. We have received numerous reports of ice on the roads and whilst the conditions may appear to have improved there still could be patches of untreated roads which remain dangerous".
– Devon & Cornwall Police spokesman
A person has been rescued after their car collided with a bridge in Leedstown, near Helston. Six firefighters helped paramedics to get the person out after the incident this moring at 10:30 on the B3280, Praze-an-Beeble.
Advertisement
A pensioner from Helston who went missing from Breage has been found safe and well.
91-year-old Joan Bridon was reported missing in the Trewithick Road area of Breage early yesterday evening (Wednesday).
Police are becoming increasingly concerned for a high risk missing woman from the Helston area of Cornwall.
Joan Bridon, 91, was last seen at 5:30pm today (Wednesday 21 August) in the Trewithick Road area of Breage, Helston.
Joan was last seen wearing a green and blue striped top, pale blue trousers and cream-coloured flat shoes. Joan is described as a white female, approximately 5'04" tall with white hair.
If anybody has any information as to Joan's whereabouts or sees anyone fitting that description they are asked to contact Devon and Cornwall Police on 10, quoting log reference 801 210813.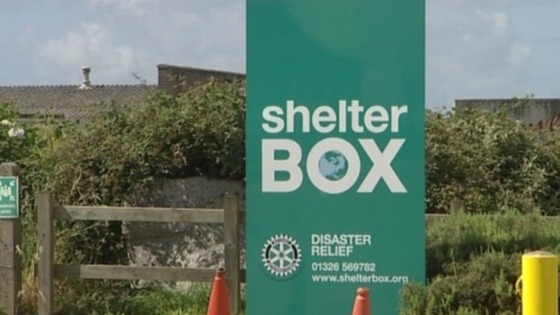 The international relief charity Shelterbox is holding an open day at its headquarters in Helston in Cornwall.
It's offering people a chance to see behind the scenes at the warehouse where its famous boxes are prepared.
They are sent to disaster zones across the world. This week volunteers have been busy packing special boxes designed to help Syrian refugee families in Lebanon prepare for the approaching winter. Find out more here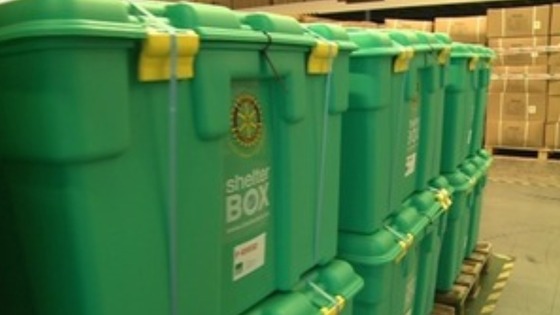 A florist from Cornwall has been told to remove displays of flowers from outside his shop because of fears over health and safety. Cornwall Council says it is putting pedestrians at risk. But the owner of the shop in Helston says the flowers help cheer up the town.
Advertisement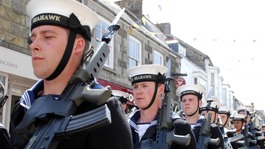 Sailors and Airmen from RNAS Culdrose parade through Helston in an annual freedom march
Read the full story
Three men have been arrested on suspicion of committing fraud and money laundering offences in connection to a Helston-based charity.
A 62-year-old man from Helston, a 33-year-old man from Hayle and a 40-year-old man from Beaminster in Dorset were all arrested.
Three properties where the arrests took place have also been searched and items removed for analysis by detectives.
All three men have been bailed until December will police continue further police enquiries.
Cornishwoman returns to Woolwich
A woman from Cornwall who attempted to talk to the alleged killers of a soldier in London last week has returned to the scene for the first time today.
Ingrid Loyau-Kennett from Helston spent time looking at the dozens of tributes left in memory of Drummer Lee Rigby as she visited Woolwich
Cornishwoman returns to Woolwich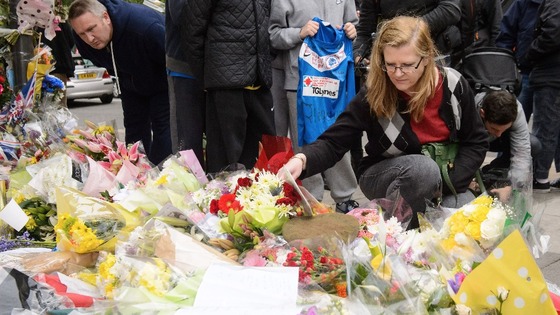 Ingrid Loyau-Kennett, who was praised for her bravery in calmly talking to one of the attackers as he stood clutching a knife with bloodied hands, looks at the floral tributes outside the Royal Artillery Barracks, in Woolwich, east London.
Load more updates
Back to top