Plymouth Fireworks Show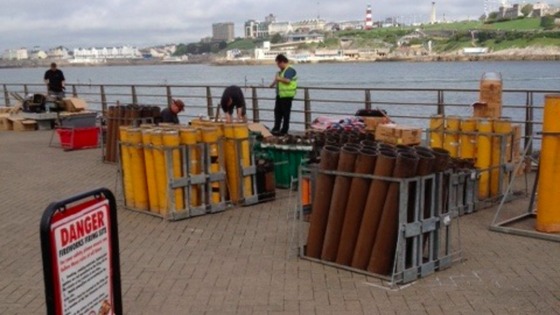 The first competitors in the British Firework Championships are setting up their displays on Mountbatten Pier overlooking Plymouth Hoe. Up to 100,000 spectators are expected. Over the next two nights six teams will take part.
All the competitors are previous winners so this year the race is on to be crowned champion of champions. The first display starts at 9:30 pm tonight with each showcase lasting ten minutes.