Live updates
Kauto Star retires
Here's one report celebrating the success of Somerset-based racing legend, Kauto Star after his Boxing Day win last year.
Kauto Star retires
We have had nine superb years with the horse but, after seeing him in his work these past few weeks, myself, Clifford and Dan were of the opinion that the time had arrived to retire him.

Of course, as owner, the final decision rested with Clive, but he agreed that the horse had done enough.

...And, deep down, we know he has done enough - and in some ways I think we have to protect him from himself. And maybe ourselves, too. If he did go to Kempton and win or run well, would you really want to run him - or be able to resist the temptation - in the Gold Cup?
– Paul Nicholls, trainer writing on Betting.betfair.com
Advertisement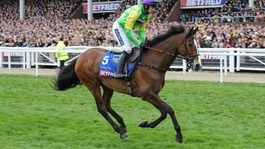 Paul Nicholls has announced Somerset-based horse Kauto Star has retired from racing.
Read the full story
West Country Sport
The RSPCA has said that due to the excessive use of the whip the result should not stand and Neptune Collonges should be stripped of the win. Gavin Grant, chief executive of the RSPCA said that the race contained too many risks for the horses:
The death of two horses at the Grand National, is totally unacceptable. This is the second year running that two horses have died. In it's current format, the risks to horses are not appropriate and we want an urgent examination of the Grand National, including a number of fences including Beecher's Brook where horses are continuing to die despite safety improvements.

It would appear the whip was overused in the final stages of the race. If that is the case it is totally unacceptable and given the narrow margin of the win I believe the result should be reversed.
– Gavin Grant, Chief Executive, RSPCA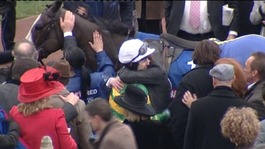 The Grand National ended in tragedy after one of the favourites, Synchronised - trained by Jonjo O'Neill - suffered fatal injuries.
Read the full story
West Country Sport
Our sports correspondent Matthias Kurth reports on some of the contenders in tomorrow's Grand National. Among the favourites is Giles Cross, trained in North Devon by Victor Dartnell.
Advertisement
Back to top