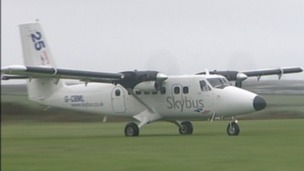 Several million pounds is being invested to ensure vital sea and air links to the Isles of Scilly are maintained.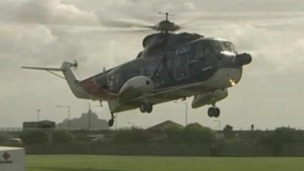 Helicopter flights to the Isles of Scilly will cease from the end of October.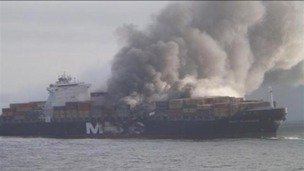 A fire is continuing on board a container ship 200 miles off the Isles of Scilly.
Live updates
Birds on two islands on the Isles of Scilly are in danger of being wiped out by rats.
The rats came to the islands from shipwrecks - and now a team of experts in pest control are spending the winter on the islands to try to wipe out the rodents.
Cornwall correspondent Steve Hardy and cameraman Kevin Blanks spent a day with the team.
West Country Travel
All Skybus flights to and from Lands End and Newquay have been cancelled due to low cloud.
Scillonian III will be sailing tomorrow to allow Skybus passengers the opportunity of travelling over to the Isles of Scilly.
The ship will depart Penzance at 9.30am.
Advertisement
Scilly sea link secured
The vital sea link to the Isles of Scilly has been secured tonight. The Government says it'll pledge £8m towards improving the harbours on St.Mary's and at Penzance.
It follows 2 years of uncertainy after a £65m scheme was thrown out.
Tonight's announcement is the news many islanders have been waiting for. The sea link has become even more important since the loss of the helicopter service to the islands last year.
Scilly sea link secured
Plans to improve the harbours that connect Cornwall with the Isles of Scilly have been given the green light from Local Transport Minister Norman Baker.
The Minister announced work at St Mary's and Penzance harbours can go ahead, subject to final clearances and securing European funding.
The work involves dredging at Penzance and pier widening and improved freight handling facilities at St Mary's.
We are putting at least £8 million into this scheme which shows that the Coalition Government is serious about protecting the livelihood of the Isles of Scilly.

Improved terminal buildings will provide better conditions for passengers. Changes to the harbours themselves will ensure new vessels can still access the port protecting this route for use by residents, freight and holiday makers.
– Norman Baker MP, Local Transport Minister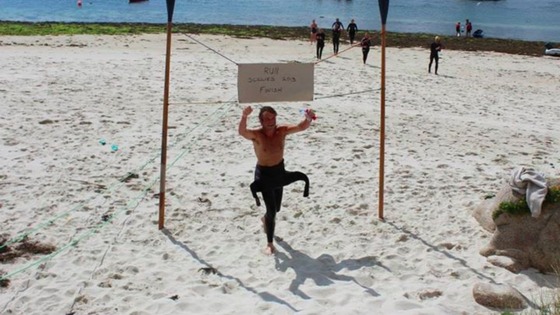 Builder Ryan Allsop has raised over £3100 for Cancer Research UK after running round the five inhabited Isles of Scilly (32 miles) and then swimming the mile from Tresco to St Martin's yesterday. It took him 6 hours 50 minutes.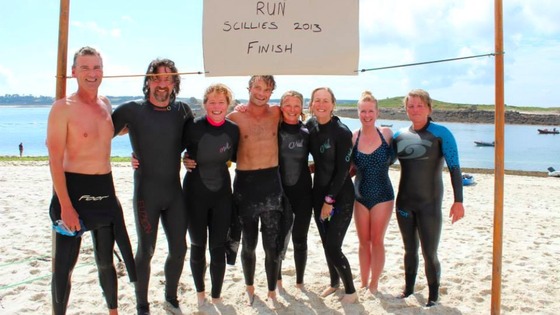 Runners joined Ryan on his run round St Martin's, St Mary's and St Agnes and seven people accompanied him on his swim to St Martin's. He was welcomed home by a large crowd.
A row's broken out on the Isles of Scilly over where a giant anchor came from. A shipwreck hunter claims it belongs to HMS Colossus, one of Nelson's warships but a maritime historian disagrees.
Steve Hardy reports.
Advertisement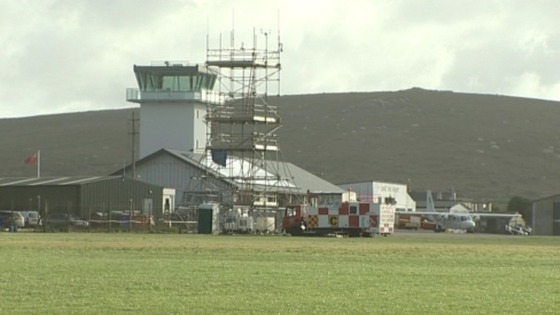 Major improvements have been announced for two airports in Cornwall and the Isles of Scilly after bad weather caused chaos last winter.
A hard runway will be built at Land's End airport in the autumn. It was closed for three months over the winter after it was waterlogged.
St Mary's airport on the Scillies will also be updated.
Nearly £7m of European funding has been earmarked for the work.
Scillies boat incident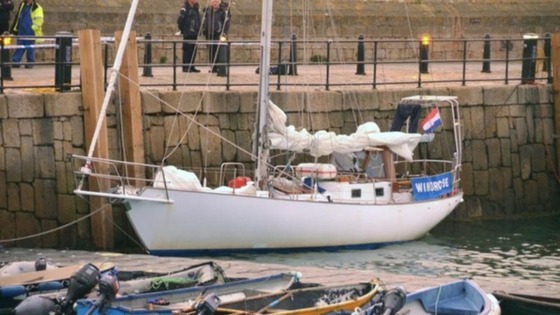 Around 200 kilos of cocaine with a street value of some £20m has been discovered on a yacht from which a man fell to his death. This afternoon the UK Border Force said the drugs had been removed from the Windrose which was moored at St Mary's on the Isles of Scilly.
A man in his sixties fell to his death from the mast of the yacht shortly after it was boarded by Border Force officials last Monday. He's thought to be Dutch.
Scillies boat incident
An investigation is underway into the death of a man who fell from the top of his yacht's mast in St Mary's harbour on the Isles of Scilly. It's understood the boat had been boarded in an operation by The Border Force.
Claire Manning has been following the story and reports from our Plymouth office.
Scillies boat incident
As police investigate the death of a man who fell from his yacht's mast in St Mary's harbour on the Isles of Scilly, Andrew Hargreaves from Radio Scilly has sent us this video of officers at the scene.
Load more updates
Back to top