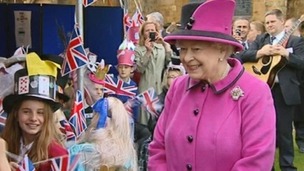 We take a look at when The Queen came to visit the region during her Diamond Jubilee year.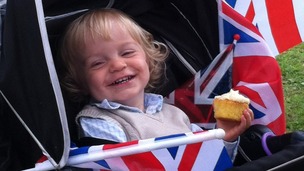 A collection of pictures sent to us from people around the region enjoying the Queen's Diamond Jubilee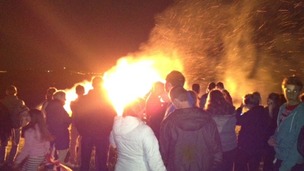 A vast network of Beacons were lit across the West last night to celebrate the Queen's Diamond Jubilee
Live updates
Diamond Jubilee Beacons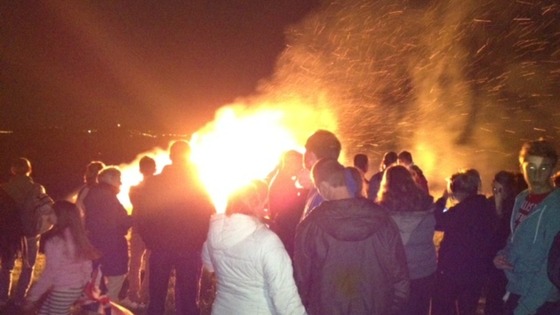 Beacon in Exmouth has been lit. It could be one of the biggest in England at over twenty feet high. It was lit by Raymond o Sullivan a fourteen year old cancer patient who is recovering from brain surgery last Thursday.
Diamond Jubilee Beacons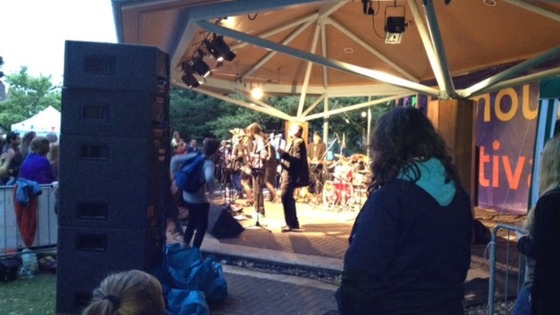 Crowds have gathered in Exmouth to see the jubilee beacon lit. An evening of entertainment has been organised for the celebrations. The beacon is due to be lit any moment now.
Advertisement
Queen's Diamond Jubilee
Hundreds of people turned out in red, white and blue to celebrate the Jubilee in Exmouth's Manor Gardens. Here's what a few of them had to say
Queen's Diamond Jubilee
Exmouth has been celebrating with the town's annual festival moved to coincide with the jubilee.
There were big crowds in the town's Manor Gardens. The party was set to go on all day and into the night with a firework display planned after their beacon is lit.
Queen's Diamond Jubilee
One group from Plymouth has been celebrating the Diamond Jubilee in one of the remotest places on earth - and had this message for the Queen.
Advertisement
Queen's Diamond Jubilee
As many of us prepare to host our own street parties, others are clearing up after a weekend of celebration which thanks to a double bank holiday continues for another two days.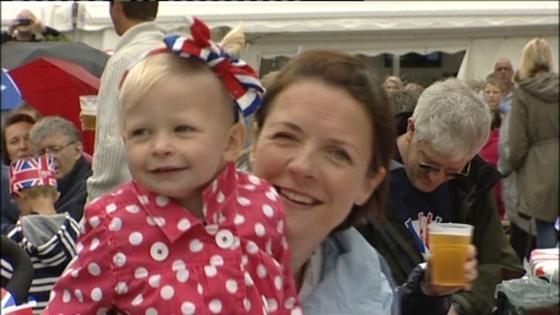 Queen's Diamond Jubilee
Jonathan Gibson reports on just some of the Jubilee celebrations taking place across our region this weekend - which included the Big Lunch in Plymouth and a concert starring pop star Pixie Lott.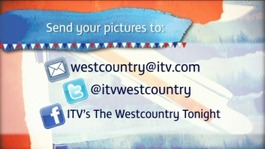 All sorts of Jubilee events are happening across the west country this weekend. We'd love to see what you've been up to
Read the full story
Queen's Diamond Jubilee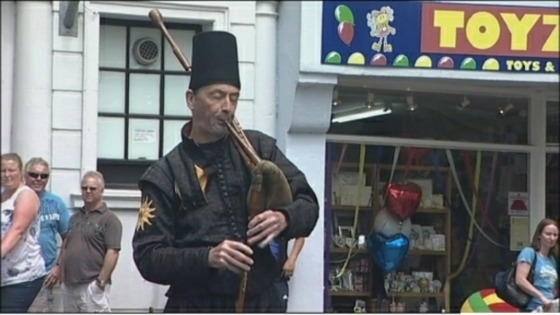 The Jubilee festivities have begun in style in Great Torrington. Shoppers were treated to a performance by children's TV star Wynndebagge as well as Morris Dancers and other entertainment. Today's events were part of a series of celebrations including a 'Big Beacon Party' on Monday.
Load more updates
Back to top