Inter-city kitty goes home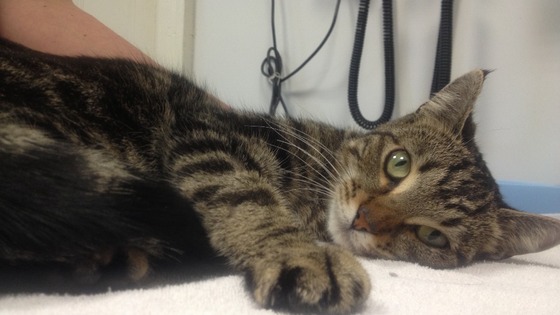 Polly the inter-city kitty is on her final journey home after travelling 1700 miles around the South West, trapped under the carriage of a train. After two weeks at the vets, she is ready to be reunited with her owners at Plymouth Railway Station.
Kate Beech, a nurse at Rosvean Vets in Penzance, is travelling with the cat and says: 'she has made an excellent recovery. She's put on a kilo in a week and had all her stitches out. She's coping extremely well without her front leg'.