Lyme chalets demolished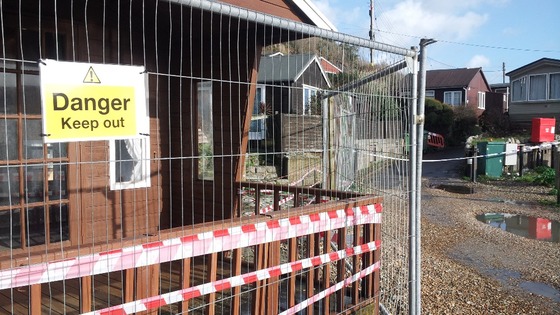 The road to Monmouth Beach in Lyme Regis had been closed for safety reasons. There are fears further landslides could even knock chalets down to the road. Several are now perched precariously. Yesterday engineers disconnected their electricity after power lines came down.
Surveyors are expected to visit the area but it's thought little can be done until the cliffs become more stable.