Live updates
New Flights For Newquay
Bob Crampton has the latest forecast for Thursday:
New Flights For Newquay
New routes from Newquay to London Southend and Liverpool's John Lennon Airport have been announced by easyJet.
The airline will operate six services per week to Liverpool and London Southend starting in June 2013 and tickets are now on sale.
The new routes are expected to attract around 20,000 passengers to and from Cornwall.
Today's announcement that easyJet will be operating fromNewquay Cornwall Airport is great news for local residents, Cornish businesses andholidaymakers. These new routes will make accessibility to and from Cornwall easierthan ever and open up new areas for travellers. This not only gives local businessesthe opportunity to attract new visitors and drive additional revenue during thesummer months but will also help people within the region to visit friends and familyout of the county more conveniently
– Cllr Stephen Rushworth, Cornwall Council
Advertisement
New Flights For Newquay
Following the news that easyJet will begin operating new routes from Liverpool and London Southend to Newquay, Al Titterington, Managing Director of the airport commented:
This is fantastic news for the airport and Cornwall to attract an airline of easyJetstature. The North West and London areas are key business and tourism marketsand the addition of Liverpool and London Southend will compliment our routenetwork. We have been in discussions with easyJet for a number of months and we arelooking forward to working with them in developing services to and from Cornwall.Discussions are ongoing for new easyJet destinations to Europe and in particular tothe Mediterranean being introduced in 2014
– Al Titterington, Managing Director of the airport
New Flights For Newquay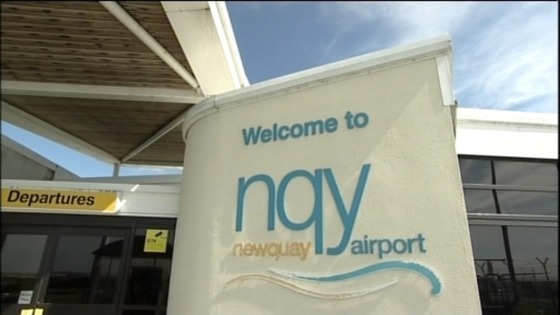 Newquay airport has announced that it will begin flights to London and Liverpool next year. Easyjet will run the three times weekly service from June, flying to and from John Lennon Airport and London Southend.
Westcountry News In Brief
A homecoming celebration for Plymouth's London 2012 athletes will be hosted by Plymouth City Council on Wednesday 19 September.
Diver Tom Daley, who won a bronze medal in the 10-metre individual men's platform event and 15-year old Lithuanian swimmer Ruta Meilutyte, who won gold in the 100-metre women's breaststroke, will be among athletes taking part in the event.
The celebration will include an open top bus parade and an event in the city centre, as well as a civic reception hosted by Lord Mayor of Plymouth, Councillor Michael Wright.The event will take place in the early evening, after school, so that children and young people can join in.
Olympics Legacy
After a fortnight of fantastic sailing with some wonderful performances by West Country athletes which have captured the imagination of so many of us, Weymouth and Portland is saying goodbye to the Olympics.
Thousands came to watch the racing, which brought people from around the world to Dorset. Now they're on their way home - and the time has come reflect on two magical weeks. Our Dorset Correspondent Duncan Sleightholme reports.
Advertisement
Olympics Legacy
Olympic silver medallist Sharron Davies, who learnt to swim in Plymouth, is about to set off on a bus tour of Britain to promote grassroots sport. She'll be travelling alongside heroes of this year's Olympics including Daley Thompson and Jonathan Davies Edwards.
She spoke to our presenter, Bob Cruwys, from her home in Bradford on Avon, to tell us about how the Olympics will impact the future of South West sports.
100 Days Until 2012 Olympic
After years of planning and preparation, the 100 day countdown to the Olympic games has begun.
Today, a series of events will mark the special occasion around the world.
Read the full story on ITV News
100 Days Until 2012 Olympic
Plymouth schoolchildren are marking the final countdown to the start of the 2012 Olympic Games.
50 from Pilgrim Primary and 50 from the Marine Academy are taking part in an interactive game on the big screen at the Piazza in Armada Way. They will then spell out the number 100.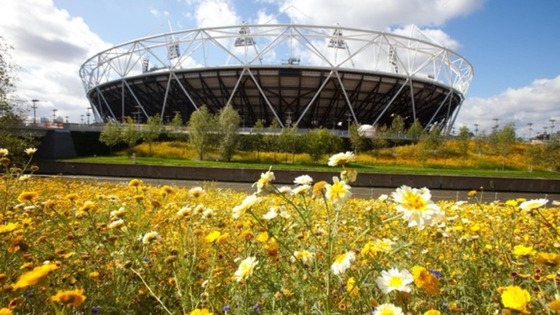 Back to top