Eight fire crews have been called out to try to fight a fire that's broken out in a cinema in Lyme Regis.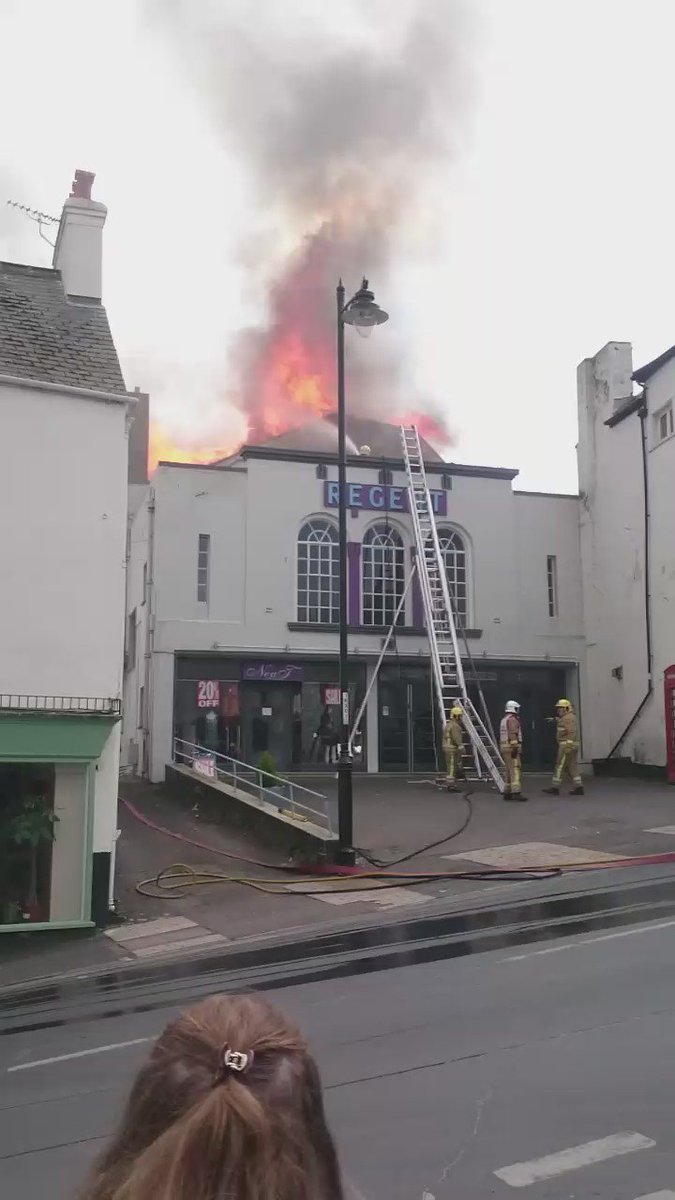 Crews have also been brought in from Taunton, Seaton and Axminster.
Emergency services have closed off both ends of the main thoroughfare through the town - it's affecting some bus services.
This is happening in Lyme Regis now! Stay away from Broad Street, it looks like the cinema is ablaze. https://t.co/I1hf8uuqDJ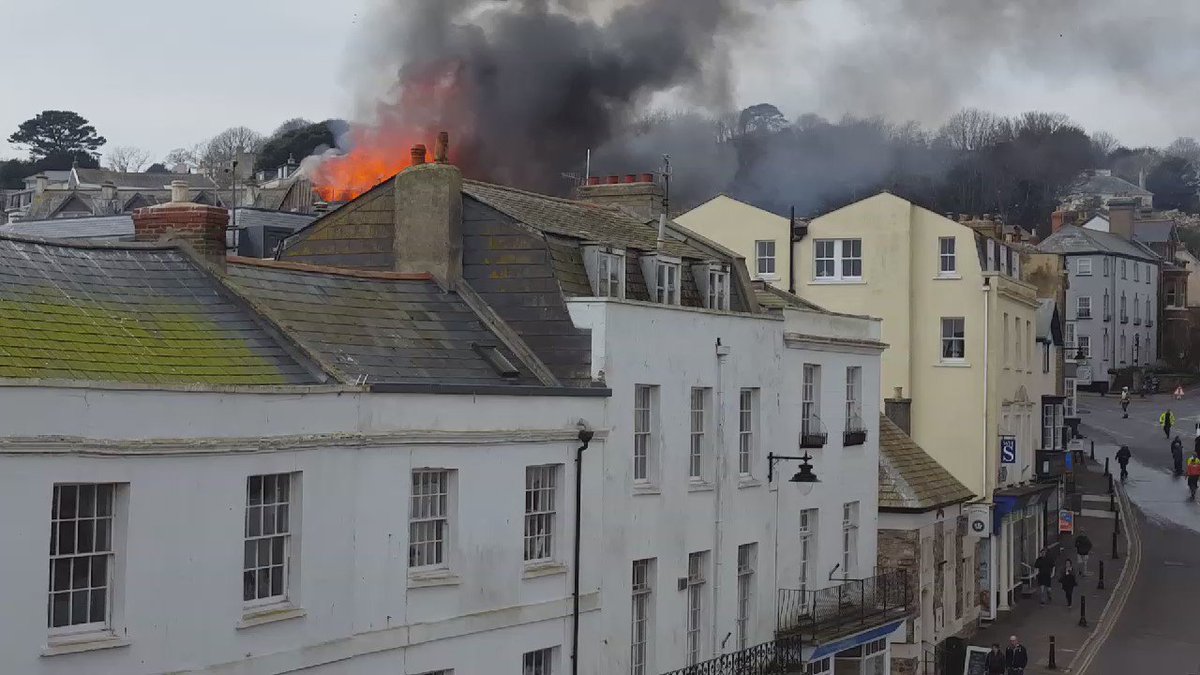 Police are appealing after a charity box was stolen from outside a shop.
The box, in the shape of a life-size Golden Retriever and two puppies, collects donations for Guide Dogs For The Blind.
The theft took place between 5pm on Sunday January 24, and 9.45am the next day, outside the Pug and Puffin Gift Shop on Broad Street in Lyme Regis.
It was chained to the outside of the shop. It is not known if there was any money in the box at the time.
To steal a charity box is a despicable act and I am asking for the public's help to locate it.

I am also appealing to anyone who may have witnessed anything suspicious in the area overnight to contact me on 101.

We don't know the motive for the theft, so if the box was taken as a prank, we would ask those responsible to hand the box in to police.
– Police Constable Sean Cannon, Lyme Regis Police
Advertisement
More than 3,000 amateur guitarists have performed Deep Purple's Smoke On The Water in Lyme Regis as part of a record-breaking attempt.
Led by Deep Purple singer Ian Gillan, they set a new UK record for the largest number of guitarists playing at once.
Guitars on the Beach, organised by Geoff Baker, attracted worldwide interest and saw 3,325 musicians – including some from Canada, the USA and Germany - complete the record attempt.
Describing themselves as "Britain's Biggest Band", they have grown by more than a thousand members since last year, which saw 2,267 attend.
And staying in the sea - two rowers from the region are on course to break a 118-year record by crossing the Atlantic in the quickest time ever.
Chris Walters and Elliott Dale from Lyme Regis have so far had to overcome injuries, huge cargo ships and gale force winds, but remain confident they will beat the 55-day record. Seth Conway reports:
A £20m scheme to stabilise land in Lyme Regis and protect it from coastal erosion is ahead of schedule, according to engineers.
Read the full story ›
A £20 million project to stop Lyme Regis slipping into the sea is ahead of schedule.
A new sea wall's been built on the eastern side of the town to protect the base of unstable cliffs from erosion. The land above is being pinned in place to stop it sliding down.
The work is due to finish in the summer.
Advertisement
Plans have been submitted to save a dozen chalets from mudslides on the beach at Lyme Regis.
Nine properties have already been lost so the town council is consulting with owners with the hope of moving their properties forward to protect them. Richard Lawrence reports
The Lyme Regis town Christmas tree has been felled by strong winds.
The tree has now been completely removed as it had snapped at the base and was considered unsafe.
The students at Lyme Regis' boat building academy have marked the end of their course with a mass launch of their hard work
Read the full story ›
A former teacher at a school in Lyme Regis has today been jailed for 6 years after admitting blackmailing teenage girls into posing for explicit pictures on line. Zahid Akram taught at the Woodroffe School and used to live in Exeter.
He didn't know any of his victims but after gaining their trust he threatened to tell the girls' families what they'd done. From Exeter Crown Court, Duncan Sleightholme reports.
Load more updates