Live updates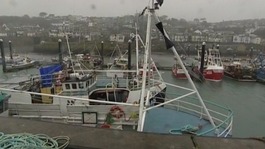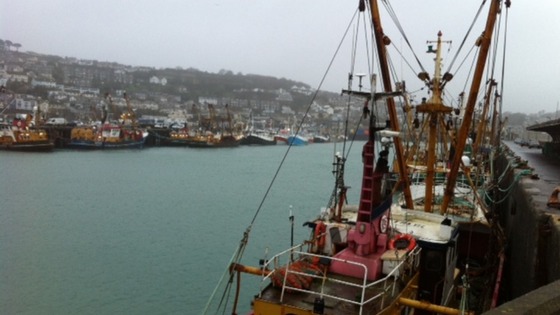 An appeal has been launched to help fishermen whose livelihoods are being affected by the storms.
Much of the fleet at Newlyn have been unable to put to sea for up to 10 weeks.
The Mission to Seafarers in Newlyn is starting a fundraising appeal online to offer emergency grants to the worst affected.
Rough seas and gusts of up to 90mph are making it too dangerous to leave port.
Robert Broderick, Crab Fisherman; "I've been fishing for 30 years and I've never known it as bad as this. I've seen bigger storms but not for such a long period where you can't get out."
Advertisement
West Country weather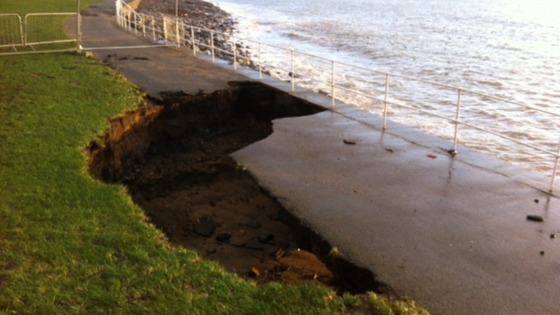 One of the main events taking place this bank holiday weekend is the Newlyn Fish Festival in West Cornwall.
The centrepiece will be the crabber Emma Louise. Our Cornwall correspondent Steve Hardy and cameraman Kevin Blanks spent a day and night onboard, to see her in action at sea:
One of the highlights of the Bank Holiday weekend will be the Newlyn Fish Festival on Monday.
The crabber Emma Louise will be one of the main attractions.
It will demonstrate how it works at sea; hauling in hundreds of pots.
The skipper Mario Perry has been a crab fisherman for twenty five years:
Flash flooding in West Country
Heavy rain has caused severe flooding in Cornwall and Devon overnight.
One of the worst hit areas is Newlyn in west Cornwall where up to fifteen businesses were affected by flood water.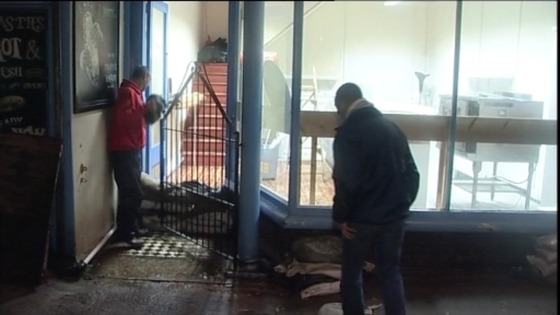 Emergency services dealt with more than fifty call outs overnight. Two drivers were rescued from their cars in separate parts of Plymouth.
Nearly 20 flood warnings have been issued by the Environment agency. Find out if you're affected.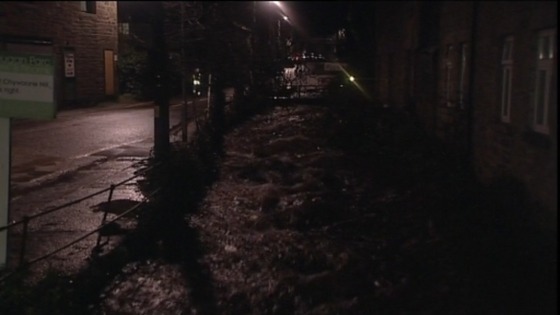 Advertisement
A Cornish fisherman who attacked a man who later died has lost his appeal against a murder conviction.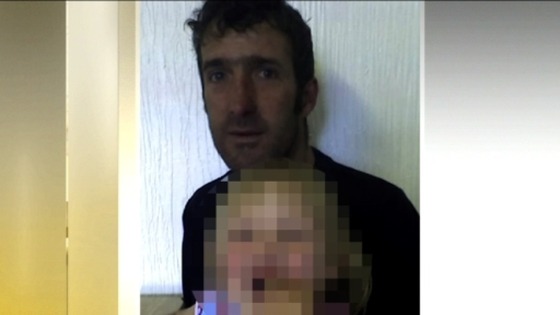 Brian Harrison from Newlyn had been jailed for GBH but was then tried for murder and sentenced to life imprisonment.
The Appeal court rejected his claim that evidence of his original conviction should not have been admitted.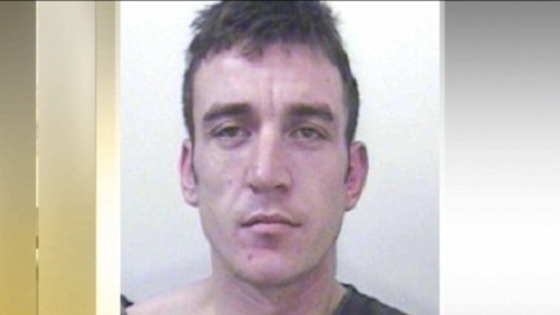 A Cornish fisherman who attacked another man who later died has lost his appeal against his conviction for murder. Brian Harrison attacked Neville Dunn with his fists and feet in Penzance in December 2007, causing a devastating brain injury. Harrison was convicted of GBH and sent to prison.
Mr Dunn died from his injuries in October 2009. In March this year, Harrison, from Newlyn, was found guilty of the killing. Harrison appealed, claiming that evidence of the GBH conviction should not have gone before the murder jury, but the Court of Appeal rejected the claim.
The judges also refused to allow Harrison to appeal against the original GBH conviction and upheld the 16-year-minimum term he must serve.
Westcountry News In Brief
The RNLI has released pictures of a dramatic rescue of a yacht caught in heavy seas south of Newlyn.
Penlee lifeboat set off in stormy conditions this afternoon to rescue the vessel which had run over its sail. They finally managed to tow it back in the last couple of hours.
Fish Discard Ban
Kathy Wardle reports from Newlyn on how the West Country's fishing industry is welcoming a ban on the controversial policy of throwing fish back into the sea. Our fisherman have had to do it to stop them exceeding their quotas set by Europe.
Load more updates
Back to top