Live updates
Easyjet link for Newquay Airport
We spoke to Al Titterington - Managing Director of Newquay Cornwall Airport.
Easyjet link for Newquay Airport
A new Easyjet service has begun between Newquay and London Southend Airport. A new route to Liverpool will also start next month.
However Exeter-based airline Flybe has said it plans to stop services from Newquay to Gatwick next March after selling the landing slots in London.
Advertisement
Easyjet link for Newquay Airport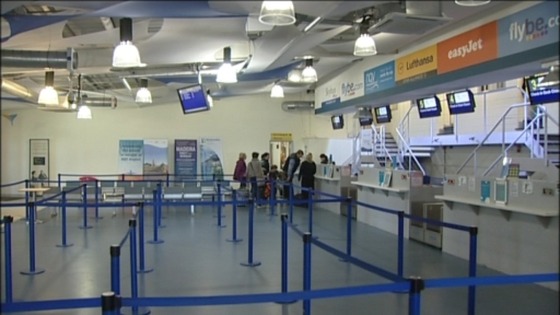 The first ever EasyJet flight into Newquay Airport is due at 0820 this morning.
It's coming from London Southend and will be flown in by Liskeard-born pilot Richard Andrews. EasyJet is hoping 20,000 people will use the service this summer.
Flight prices start at around £23 each way.
Cornwall air-link questions
Cornwall air-link questions
There is uncertainty over Cornwall's airlink to London after Flybe announced the sale of its Gatwick airport slots. The Exeter-based airline has sold its landing times to Easyjet.
Flybe's service will come to an end in 2014. Easyjet says it can't confirm whether it will continue the route until later this year. Managing Director of Flybe Europe, Mike Rutter, says high charges at Gatwick forced the sale:
West Country Travel
Skybus flights to/from the Isles of Scilly cancelled due to strong winds. Passengers advised to contact the airline.
Advertisement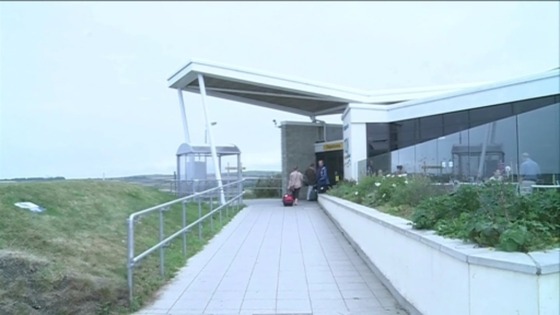 People parking at Newquay Airport will now have to pay a pound to stay there for just five minutes.
The new tariff was introduced on Monday. Other local airports including Exeter and Bristol also charge a pound for drop off parking.
The local MP Stephen Gilbert has called the move bonkers and says he's concerned that roads outside the airport will become dangerous because of people jumping out to avoid the charge.
Icons from Britain's aviation history go on display in Newquay today. Classic planes from the 1950s and 60s - some of them saved from the scrapyard - are starting a new life at a museum at the airport.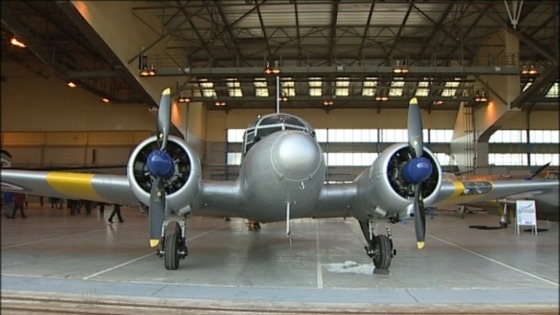 As well as seeing the planes on the ground, visitors will also get the chance to go up in some of them.
Some of the pioneer aircraft which shaped Britain's aviation industry are going on display in Cornwall.
Classic planes from the 1950s and 60s have been brought together in a museum at Newquay Airport. Some of them have been saved from the scrapyard.
West Country Travel
Flights are still being diverted to and from Newquay Airport due to a waterlogged runway at Lands End. The airport had reopened on Monday morning but following more rain, Skybus have again halted operations.
Flights will be operating to/from Newquay Airport until at least Monday 18 February.
Load more updates
Back to top