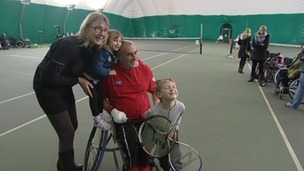 Double Paralympic Gold Medallist Peter Norfolk has been in Cornwall to encourage more people to take up wheelchair tennis.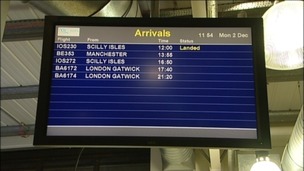 The service from Newquay to Gatwick has now been guaranteed for at least another four years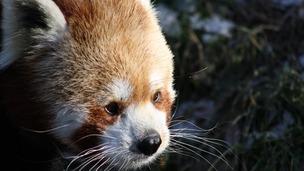 While most of us hate the cold weather, some animals prefer it - especially the red pandas at Newquay Zoo.
Live updates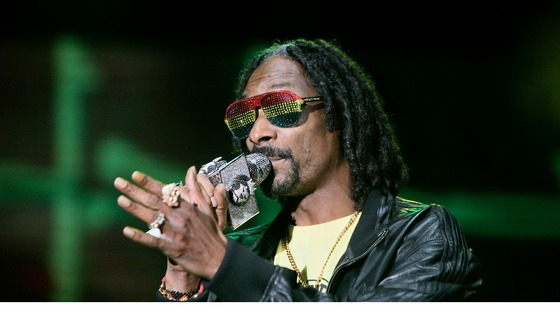 Hip-Hop star Snoop Dog has been confirmed as one of the headliners for this year's Boardmasters which is taking place in Newquay and Watergate Bay this August.
The event is the UK's biggest surf and music festival.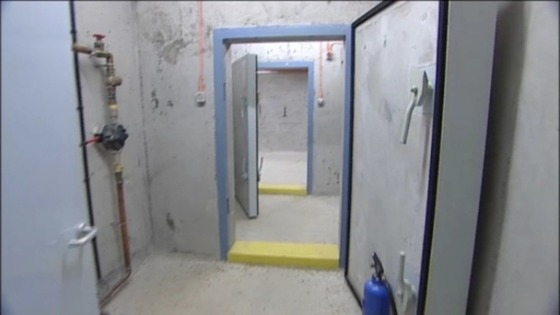 A former Cold War nuclear bunker deep underground near Newquay has been put on the market for £50,000. It's being auctioned by South West Water. The bunker was built to protect water services in post-nuclear Cornwall.
Advertisement
Police are appealing for witnesses to a fatal crash in the Newquay area. It involved a single vehicle and happened on the A3075 in Rejerrah on Monday lunchtime.
The 87-year-old driver appeared to have minor injuries but was taken to the Royal Cornwall Hospital with chest problems and died that evening.
A post-mortem examination is due to take place.
Cornwall Council has been criticised for putting up more than 60 "No Parking" signs on a mile long stretch of road.
The signs can be seen all along the West Pentire Road in Newquay. The Council says they are essential but people there are questioning why so many are needed.
Ian Barber reports
Re-building the sea defences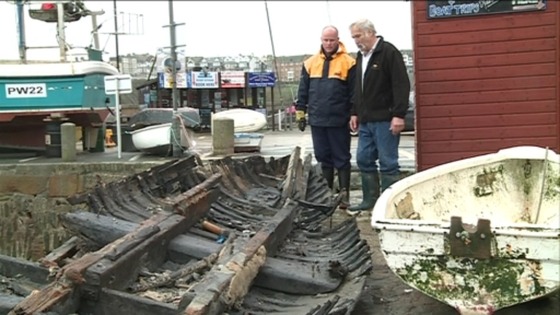 The remains of a lifeboat from a shipwreck have been exposed in Newquay
by the storms which have shifted sand from many beaches. It's thought to be from a steamer the Nirvana which was smashed on to rocks on the harbour beach more than seventy years ago.
It may go on display at the National Maritime Museum in Falmouth
Re-building the sea defences
As heavy rain and high tides continue - even those who work at sea are being affected. Fishermen have been unable to get out on the water because of the weather. It means markets and restaurants are struggling to get hold of fresh fish.
One Newquay fisherman told us that today was the first time he'd been out in more than three weeks. But, a trawler from Plymouth did make it out in the storms - its been fishing non stop for three days during the worst of the weather.
Our cameras caught the moment it finally arrived safely back in port, and with a prize catch. Our Cornwall Correspondent Steve Hardy reports.
Advertisement
A replacement bus service is running on First Great Western between Par and Newquay, and between St Austell and Newquay due to flooding.
Land's End Airport is closed until January 2nd because of a waterlogged airfield.
Skybus flights are being diverted to and from Newquay.
A new air route between Newquay and Birmingham will start next summer.
The airline Flybe plans a direct service which will run 7 days a week from May.
The airport lost its link to London Gatwick earlier this month. Managers welcome the news and hope tourism in the South West will benefit.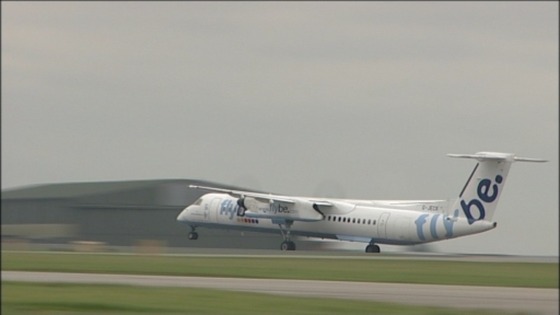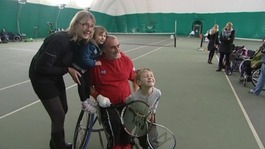 Double Paralympic Gold Medallist Peter Norfolk has been in Cornwall to encourage more people to take up wheelchair tennis.
Read the full story
Load more updates
Back to top