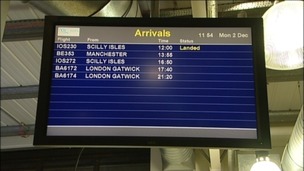 The service from Newquay to Gatwick has now been guaranteed for at least another four years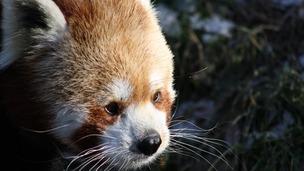 While most of us hate the cold weather, some animals prefer it - especially the red pandas at Newquay Zoo.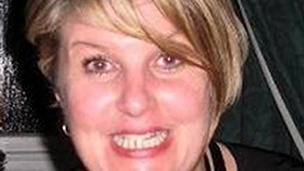 A coroner's recorded a verdict of unlawful killing on a ten year old boy who died following a house fire in Newquay
Live updates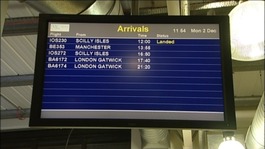 The service from Newquay to Gatwick has now been guaranteed for at least another four years
Read the full story
Cornwall air link till 2014
Flybe has been working hard with Newquay Cornwall Airport over the past couple of months to try and secure a satisfactory resolution for Cornwall to retain a crucial lifeline air link to and from London. This is critical both for leisure and business travellers who also need the security of a schedule that allows the opportunity for convenient day returns. Flybe is therefore very pleased to have agree a commercial deal with the airport that secures the seamless operation of this key route until the end of October next year.
– Paul Simmons, Flybe's Chief Commercial Officer
Advertisement
Cornwall air link till 2014
The airline Flybe is expected to agree a deal with Newquay Airport today which will see it continuing to operate flights to London Gatwick until 25 October 2014 - Cornwall's only air link to the capital.
Meanwhile, Cornwall Council is applying for government funding to preserve the route after that date.
Four men from the Newquay area have appeared in court accused of killing a man outside a nightclub in the town.
48 year old Michael Kearns was found unconscious at the Sailors nightclub in April but he died later in hospital.
The four men, who worked as door staff at the club, will stand trial at Truro Crown Court later this month.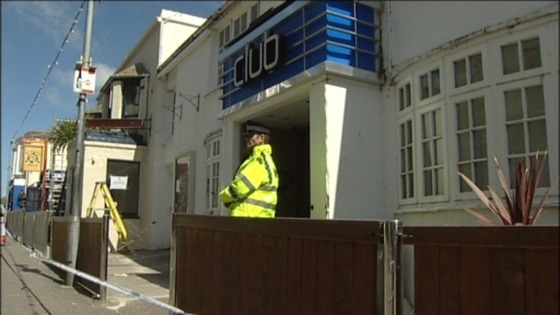 There's a warning to surfers this weekend after a woman was rescued after being dragged underwater in a 3 meter surge in Newquay. Three surfers saved the woman from London after she was hit by a large wave and thrown from her board yesterday afternoon in South Fistral.
Father of 2 Will Eastham, a retained fireman at Newquay fire station was one of those who helped save her.
The first wave hit and took her off into the water. She was struggling.

"One of the other lads, Jordan Henwood, managed to climb in [off the rocks] and grab her and pull her up to the rocks.

"But then a second massive wave hit and washed them both into the water."
– Will Eastham

The woman, who has not been named, had cuts to her feet, a dislocated finger and had swallowed sea water. She was treated by paramedics at the scene but was said to be in a remarkably good condition given her ordeal, and was later taken by ambulance to the Royal Cornwall Hospital, in Truro.
We have got another storm breaking this weekend. To anyone venturing into the sea on the south-west we are expecting another storm with strong winds and a heavy swell. People need to be extra careful if they are in or on the water."
– Geoff Brown, Newquay lifeboats
Crash survivor gets nightmares
The last survivor to escape from the wreckage of a helicopter which plunged into the North Sea says he still has nightmares about the disaster.
Four people died when the Super Puma crashed off Shetland as it approached a nearby airport.
James Nugent, who lives in Newquay, and 13 other people managed to scramble out of the flooded wreckage after the aircraft hit the water and turned upside down.
Advertisement
The Newquay to London air service could be secured after it was ruled as eligible for Government funding.
Flybe will withdraw its service next year and Easyjet says it isn't viable for them.
Cornwall Council says the retendering process means the service may not be able to start until next summer.
One person's been seriously injured falling from a cliff in Newquay.
Falmouth Coastguard says the injured person was rescued from the water and airlifted to Derriford Hospital this afternoon.
MP 'rescues' Thames woman
A Cornish MP has told ITV News Westcountry how he helped save the life of a woman in danger of drowning in the River Thames.
Stephen Gilbert, MP for St Austell and Newquay, spotted her floating past the House of Commons.
Thanks to his quick thinking - and accurate aim - he got a lifebelt to her.
MP 'rescues' Thames woman
Stephen Gilbert MP said he "feared at worst" that the woman he helped rescue from the Thames was dead.
He said: "I feared at the worst it would be a body, I alerted the police, and they were called in to get a response, and then she moved, and I was able to chase down the terrace and grab one of the life-buoys, throw it in, made a reasonably good shot and she grabbed it."
He added, "I guess it's just the right time, right place and I was delighted to help.
Load more updates
Back to top