This investigation is at a very early stage and enquiries continue to establish the circumstances around the deaths.

However at this time we are not looking for any other person in connection with this incident.
– Detective Inspector Ian Ringrose
Police have found a 70-year-old man and 69-year-old woman dead inside a house in Quintrell Downs in Newquay.
The woman's death is being treated as suspicious and an investigation has been launched.
Advertisement
A man who begs for money in Newquay says he's received death threats after being filmed getting behind the wheel of an expensive sports car.
Read the full story ›
A message in a bottle has been found on Lusty Glaze beach in Newquay, after travelling nearly 2400 miles from Canada.
The note was sent on 1st August 2014 by holidaymakers from Pouch Cove in Newfoundland, Canada.
The message was tracked across the ocean by Your Message in a Bottle and was discovered by Neil Purdy who has shared the following message:
"Hello, This bottle was given to me by my lovely wife Jen. We vacationed in Pouch Cove, NL in late July, 2014. I hope the one who finds this is as fortunate as I to have such an awesome and wonderful spouse."
– Robert Killoran
A stranded sea turtle is responding well to treatment at an aquarium in Newquay - she was found with goose barnacles attached to her shell.
Read the full story ›
A major air and sea was launched by the RNLI - to track down a blow up doll.
Both lifeboats, coastguard and the rescue helicopter were scrambled after an angler reported a body in the water near the Huer's Hut in Newquay.
They took part in a 90 minute sweep of the bay before discovering the cause of concern - an inflatable doll.
Alerted 6.38pm, 999 call from rock-angler reporting person in the water near the Huer's Hut. Both lifeboats launched https://t.co/bpqx6QqXLE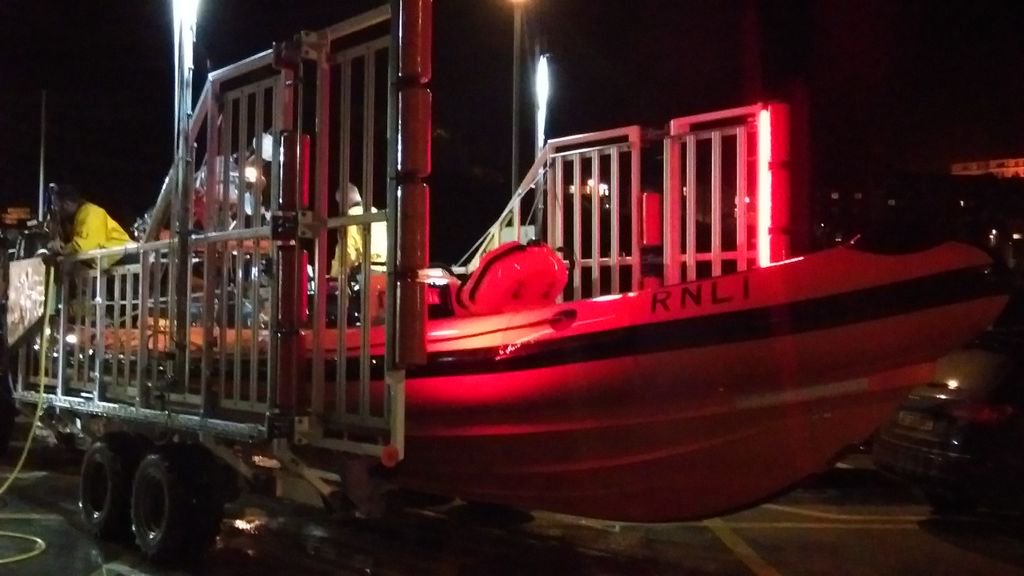 @newquayrnli Our @rnli crews searched for more than 90-minutes, along with Newquay coastguard rescue team and Coastguard rescue helicopter.
@newquayrnli Object found by helicopter and recovered by our @rnli volunteers. It was an inflatable doll, thankfully nobody in difficulties.
But despite the confusion the RNLI have urged people to report anybody in difficulty in the sea, no matter what the consequences.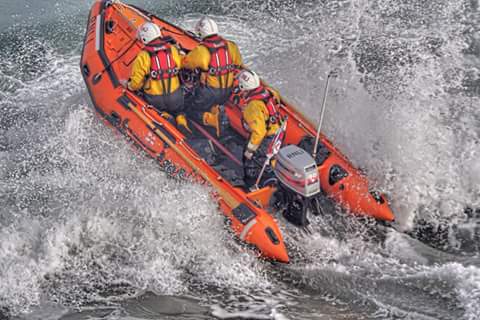 Advertisement
Bathing water at beaches in Newquay could be affected by a problem with the main sewage pumping station in the town.
South West Water is doing its best to fix it but you may want to reconsider your New Year's Day dips.
We are working to repair the main sewage pumping station in #Newquay. Bathing waters may be affected. Sorry if this affects your NYD plans
@sascampaigns @carvemag We are repairing the main sewage pumping station in #Newquay. but Crantock and Fistral are being affected. Please RT
Tourism bosses in Cornwall say 2015 has been one of the best years on record.
Visitor numbers are up on previous years by 5%. Part of the increase is due to terrorism attacks abroad but also the county being showcased in series like ITV's Doc Martin.
Attractions like Newquay Zoo have benefitted and so have many of Cornwall's hotels. Stephen Baker, Managing Director at Carbis Bay Hotel, says the BBC series Poldark has also brought in the crowds.
The more the merrier - as we find out in this report:
Cornwall's public health chief has criticised Coca Cola for promoting drinks with high sugar content in the run up to Christmas.
Read the full story ›
A message in a bottle, which was sent by an eleven year-old boy from Massachusetts, has washed up in Cornwall.
Read the full story ›
Load more updates