Live updates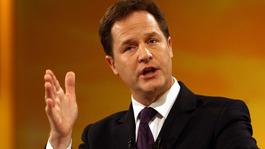 Plymouth is to be given greater independence from Whitehall to help it boost economic growth.
Read the full story
Deputy Prime Minister Nick Clegg says he's confident he will remain leader of the Liberal Democrats after the next general election.
He was speaking during his visit to Penwith College in Penzance. Asked about his own future - and to predict his own role in politics following the 2015 election - the party leader said:
I will be MP for Sheffield Hallam and leader of the Liberal Democrats.
– Rt Hon Nick Clegg MP
Advertisement
Nick Clegg visits Penzance
The Deputy Prime Minister, Nick Clegg, is visiting Penzance today. He will meet students and apprentices at Penwith College as well as promoting the Government's Youth Contract.
It is a billion-pound scheme designed to help young people get jobs. It offers 18 - 24 year-olds different types of support, including work placements and apprenticeships.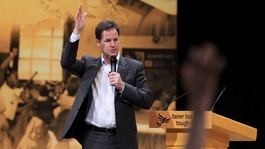 Our Political Correspondent Bob Constantine puts your questions to the Liberal Democrat Leader at the party conference in Brighton
Read the full story
Back to top