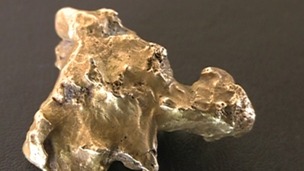 A treasure hunter has struck gold by finding an 18 carat nugget on Westward Ho! beach.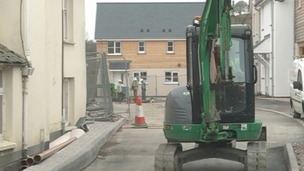 Councils are finding it almost impossible to turn down large housing developments because they'd miss out on millions in bonuses.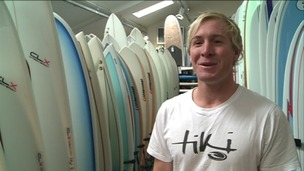 Tonight sees the premiere of a surf film made about North Devon surfer Andrew Cotton who rode one of the largest waves ever recorded
Live updates
Wind farm plans dropped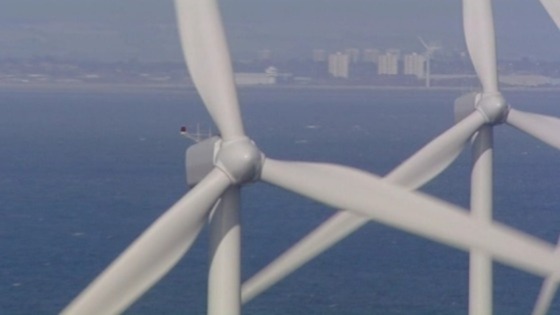 Developers of one of the worlds largest offshore wind farms off the coast of North Devon are expected to pull out of the project tomorrow.
Sources close to energy company RWE Npower say the Atlantic Array scheme is financially unsustainable. It's not known if any other firm will take over the project.
The plans include more than two hundred turbines along nine miles of the North Devon Coast. It would have powered hundreds of thousands of homes in the region.
Couple guilty of armed robbery
CCTV footage of the moment armed robbers wielding a meat clever attacked a garage in North Devon
Advertisement
Couple guilty of armed robbery
A woman who was attacked by two people with a meat cleaver in North Devon says she's relieved that they've been found guilty.
Grandmother, Trude Mian chased them from the shop she was working in in Braunton. Police have praised her for her bravery.
The couple were convicted today. A third member of the gang had already admitted his guilt. They're now awaiting sentence.
Richard Lawrence reports from Exeter Crown Court.
Couple guilty of armed robbery
A couple have been found guilty of robbing a petrol station in North Devon - armed with a meat cleaver.
Lee Prouse and Jordane Morris from Holsworthy were chased out of the shop in Braunton by the 65 year old owner.
The pair had denied the charges.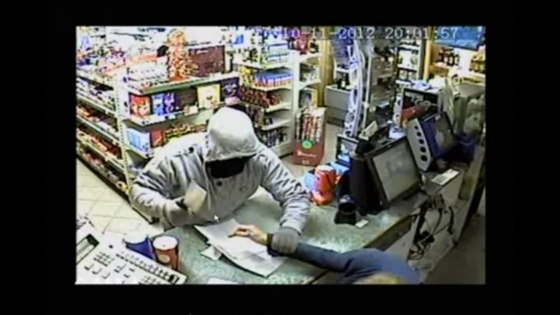 Protest at windfarm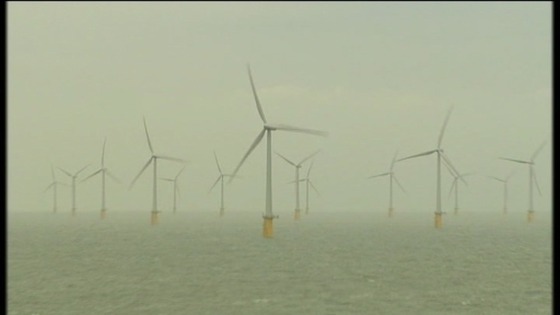 A protest is expected to take place outside a meeting of Torridge planners tonight as they discuss a proposed wind farm of the North Devon coast. The company RWE wants to build 240 offshore turbines 10 miles from the coast.
It would generate more than 1,000 mega-watts of electricity but some local residents say it could cause lasting damage.
Advertisement
West Buckland School in North Devon already has a prestigious alumni of international sports stars including Olympic gold medallist Jonathan Edwards.
But the school near Barnstaple has made another piece of history staging a one mile race between its students and those from a Kenyan school running at the same time. So who won?
Seth Conway reports:
North Devon Show
The Prime Minister has pledged his support for the region's farmers during a visit to the North Devon Show near Barnstaple. David Cameron toured food stalls and sampled local produce. He told young farmers at Umberleigh they were "the backbone of Britain".
North Devon Show
David Cameron was in Devon today stating his support for British farming and calling it a 'growth industry'.
The Prime Minister was in the region attending the North Devon Show.
North Devon Show
Barnstaple has seen the arrival of David Cameron this afternoon - the Prime Minister in the region to visit the North Devon Show.
He used the opportunity to speak to local farmers and promote West Country produce.
Load more updates
Back to top