Plymouth divers Tom Daley, Tonia Couch and Sarah Barrow have all been selected for the team heading to the Olympics in Rio this summer.
The successful three form part of an eleven strong team. It will be the third time they've competed at the Olympics.
At London 2012, Daley took home a bronze medal and is heading to Rio off the back of winning World Championship Gold in the team event in Russia.
So excited to finally shout it out ..IVE MADE THE OLYMPIC TEAM !! so excited to go to my third Olympic Games! #Rio https://t.co/map4kd3lmp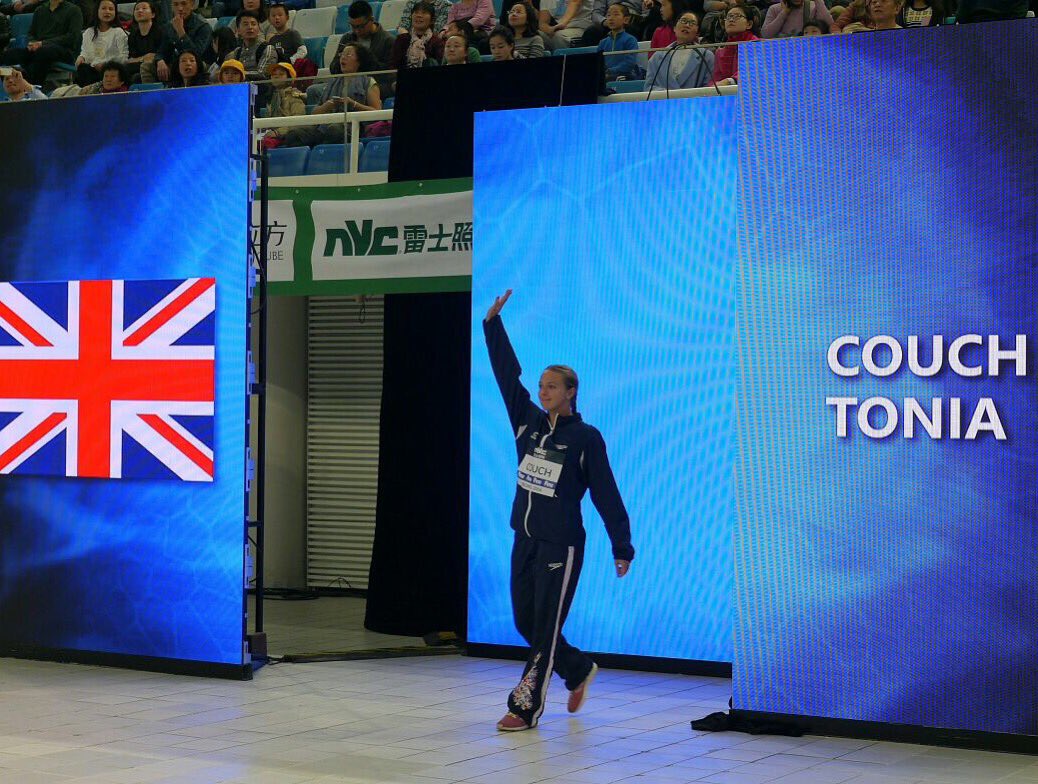 Helen Glover and Heather Stanning won the rowing women's pairs at London 2012 - they're hoping to defend their title in Rio this summer.
Read the full story ›
Advertisement
Tom Daley and Dan Goodfellow have secured their place at the 2016 Olympics after combining for a bronze medal at the Diving World Cup.
Read the full story ›
Plymouth divers European Gold Medallist Sarah Barrow and 10m High Board Diver Tonia Couch have qualified for the Rio Olympics this year.
Read the full story ›
A five-year-old from Chard, who made his own Olympic torch, has raised thousands for charity selling it on Ebay, like some relay runners
Read the full story ›
Advertisement
Mary won a team silver at the London Olympic Games in 2012 and will be presented with her M.B.E. at Buckingham Palace on Tuesday.
Devon's Mary King and Somerset's Debbie Criddle will receive their MBEs at Buckingham Palace on Tuesday.
Mary, who is from Sidmouth, won a team silver at the London Olympic Games.
Debbie, who lives and trains in Taunton, won two individual silvers and a team gold at London 2012.
Four-time Olympic sailing gold medallist Ben Ainslie has announced he will not compete at Rio 2016.
The 35 year old from Cornwall has decided to call time on a carreer that saw him win 4 Olympic Gold medals to focus on his America's Cup campaign.
Ainslie won the Finn class at London 2012 - but will not defend that title in Rio.
Speaking to the Daily Telegraph, Ainslie said:
It fills me with both relief and sadness to write these words but I can now officially confirm that I have donned my Team GB tracksuit for the last time. No more Olympic villages. No more opening or closing ceremonies. After almost 20 years entirely dedicated to the pursuit of gold, taking in five Olympic campaigns, I have decided I will not attempt a sixth at Rio de Janeiro in 2016.
– Ben Ainslie
The yachtsman Ben Ainslie has been crowned Sailor of the Year for a fourth time. The 35 year old, who learnt to sail near Falmouth, won the International Sailing Federation title after becoming the world's most successful Olympic sailor by winning his fourth gold medal at London 2012.
Load more updates