We're well into the 4th day of the Rio Olympic Games - but how are our local athletes fairing on the world stage?
Read the full story ›
In the fifth of our profiles we meet weightlifter Sonny Webster from Bristol who's become Britain's sole male representative in Rio.
Read the full story ›
Advertisement
10,000 metre runner Jo Pavey has made history by earning a call-up to represent Great Britain at a fifth consecutive Olympics.
Read the full story ›
It's the Olympic countdown, Bristol's Claudia Fragapane and Ruby Harold dream of gymnastic glory in Rio is on course.
Read the full story ›
Jo Pavey has succeeded in running the qualifying time for next month's Olympics at the age of 42, despite failing to defend her European Championship 10,000m.
Pavey finished in fifth spot in Amsterdam with a season's best 31 minutes 34 seconds. She had needed to finish in 32:15 to qualify for Rio.
The athlete has competed at every Olympics since 2000. Pavey will now wait to see whether she will be selected for Rio.
Thanks for the nice messages. Been a battle running wise the last few months. Enjoyed @euro_champs 10k. Nice to be progressing.
It's been an Olympic effort for diver Sarah Barrow, who after being taken off Team GB has fought her way back on to the squad for Rio.
Read the full story ›
Advertisement
A Bristol athlete has been selected as just one of two weightlifters who will represent Team GB at the Rio Olympics.
Sonny Webster will compete in his Games in the men's 94kg division after being crowned British Champion earlier this month.
He has previously competed at the Commonwealth Games, finishing fifth, and is a former European junior bronze medallist.
The 22-year-old also broke the British U23 record at the British Championships.
Team GB have won seven Olympic weightlifting medals – one gold, three silver and three bronze – with the last medal won at Los Angeles 1984.
he Olympics is undoubtedly the biggest stage for the sport and to be given the opportunity to represent my country in Rio this summer is something I'm incredibly proud of.

I've been training well and my recent performance at the British Championships has given me a fantastic platform to build on; the next few weeks of preparation are absolutely crucial and I'll be doing all that I can to get the best possible result for the team in Rio.
– Sonny Webster
Plymouth divers Tom Daley, Tonia Couch and Sarah Barrow have all been selected for the team heading to the Olympics in Rio this summer.
The successful three form part of an eleven strong team. It will be the third time they've competed at the Olympics.
At London 2012, Daley took home a bronze medal and is heading to Rio off the back of winning World Championship Gold in the team event in Russia.
So excited to finally shout it out ..IVE MADE THE OLYMPIC TEAM !! so excited to go to my third Olympic Games! #Rio https://t.co/map4kd3lmp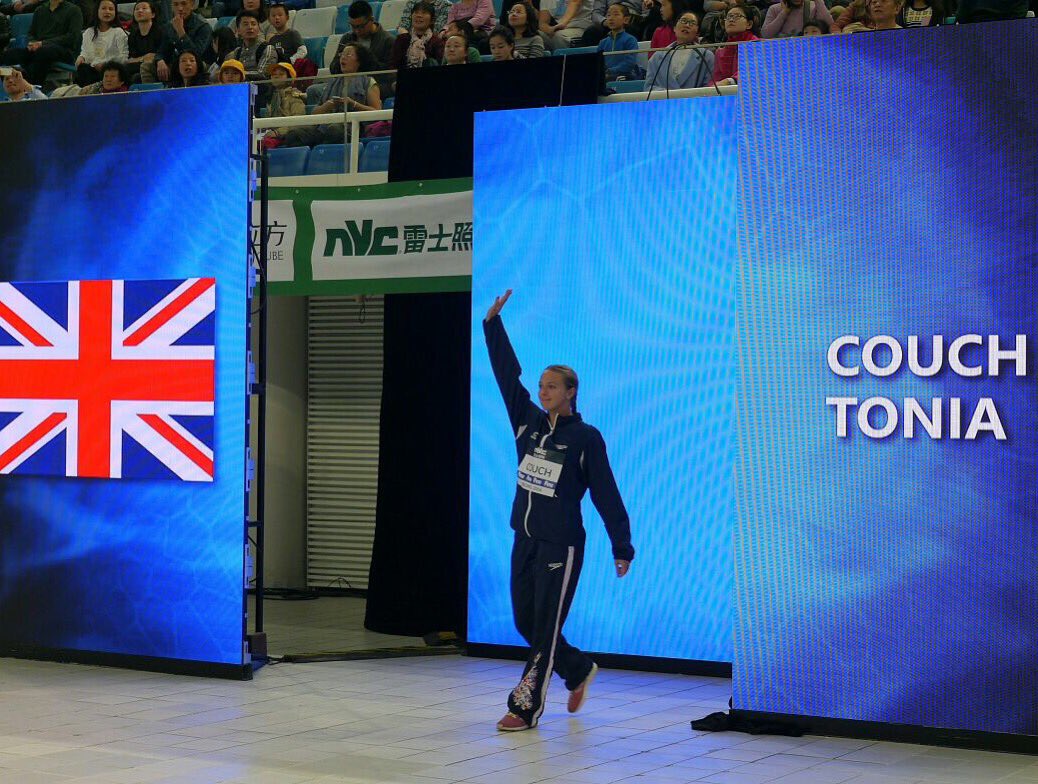 Rower Pete Reed has won gold in the mens coxless fours for two Olympic Games in a row, now he's taking a seat in the eight for Rio 2016.
Read the full story ›
Helen Glover and Heather Stanning won the rowing women's pairs at London 2012 - they're hoping to defend their title in Rio this summer.
Read the full story ›
Load more updates