A widow from Devon has hired out an entire pub so fifty strangers in her village wouldn't have to eat Christmas dinner alone.
86 year old Betty Williams from Ottery St Mary paid for a slap up meal this lunchtime for a massive crowd of people she doesn't know who would otherwise spend the festive period by themselves.
Betty reserved every table at the Lamb and Flag pub and footed the bill for the traditional turkey dinners and bottles of wine.
The pensioner lost her husband twelve years ago and has found herself alone over the Christmas period in recent years due to a lack of close family living nearby.
This year, determined not to eat by herself and moved by Britain's food bank explosion, she contacted the mayor of Ottery St Mary Cllr Glyn Dobson, to organise a festive lunch.
Councillor Dobson decided to make a bit more of an event out of the day, and organised for the town crier and the local choir to attend.
Advertisement
This footage shows children in the Devon town of Ottery St Mary taking part in its annual tar barrel event last night (5 November).
It may seem dangerous but organisers say it is perfectly safe - and have the health and safety paperwork to prove it.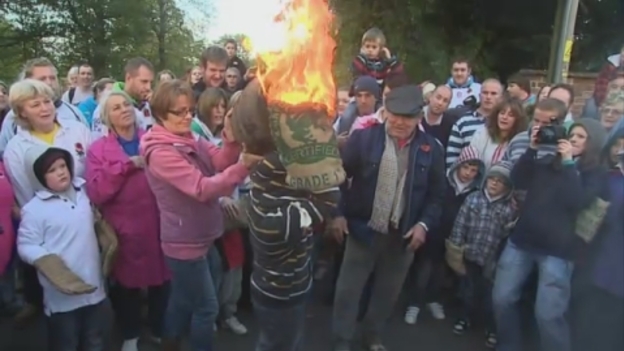 Thousands of people descended on Ottery St Mary in Devon on Bonfire Night to watch a tradition that dates back to the 17th century.
Barrels soaked in tar are set alight and carried through the town on the shoulders of residents.
You would have thought that this event would be history in this health and safety conscious age but it happens every year. Take a look: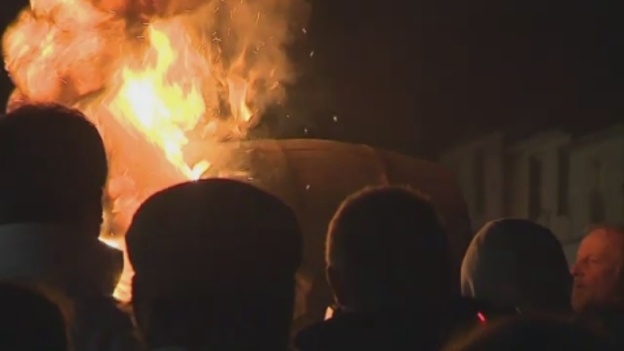 The centuries old tradition of running burning tar barrels though the streets of Ottery St Mary was celebrated last night, 5 November.
Organisers say they're determined to keep the tradition alive despite obvious health and safety concerns.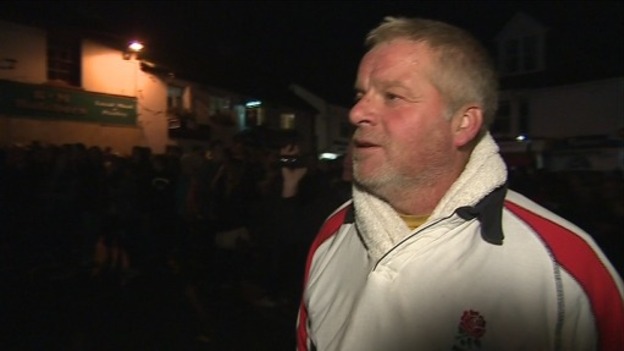 Advertisement
School children from Ottery St Mary have taken over a local restaurant.
The students from The King's School are putting their culinary skills to the test by preparing a seven course meal for 52 invited guests at The Salty Monk.
Thousands of people have packed into the streets of Ottery St Mary in Devon this evening to watch the flaming Tar Barrel run. It's a tradition which stretches back hundreds of years and has become something of a rite of passage in the town.
Environment Secretary Caroline Spelman visited the region today to look at some of the places affected by yesterday's floods.
Ottery St Mary, near Exeter, saw some of its main roads turn into rivers after a month's worth of rain fell in just 24 hours.
The town has seen previous devastating floods and has since had a number of flood defences put in place.
Ms Spelman talked to people about how effective these measures were during Saturday's heavy rain.