This footage shows children in the Devon town of Ottery St Mary taking part in its annual tar barrel event last night (5 November).
It may seem dangerous but organisers say it is perfectly safe - and have the health and safety paperwork to prove it.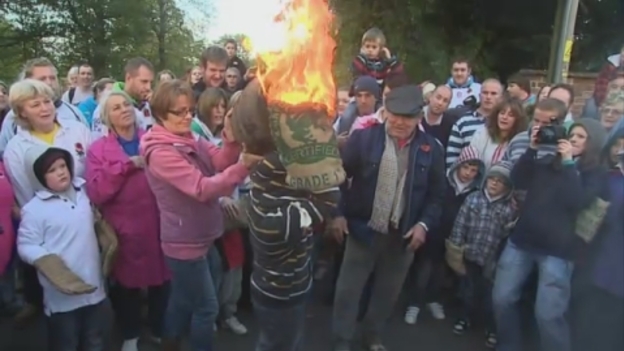 Thousands of people descended on Ottery St Mary in Devon on Bonfire Night to watch a tradition that dates back to the 17th century.
Barrels soaked in tar are set alight and carried through the town on the shoulders of residents.
You would have thought that this event would be history in this health and safety conscious age but it happens every year. Take a look: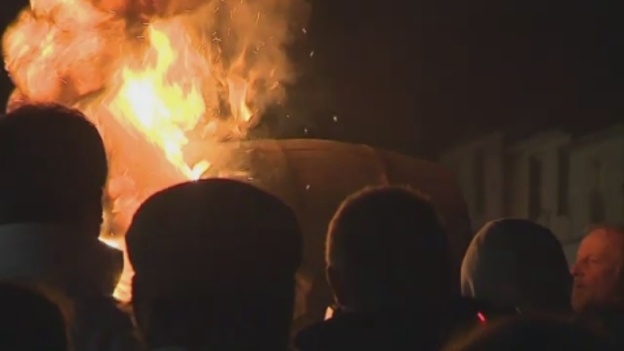 Advertisement
The centuries old tradition of running burning tar barrels though the streets of Ottery St Mary was celebrated last night, 5 November.
Organisers say they're determined to keep the tradition alive despite obvious health and safety concerns.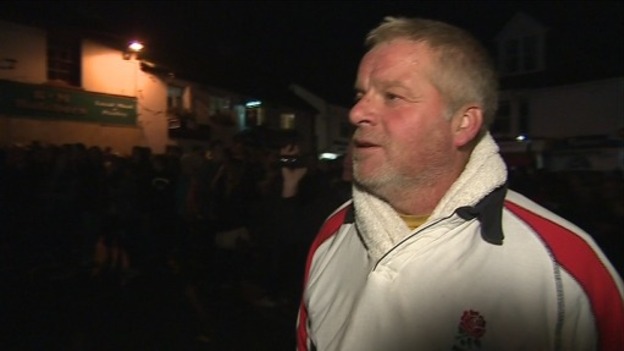 School children from Ottery St Mary have taken over a local restaurant.
The students from The King's School are putting their culinary skills to the test by preparing a seven course meal for 52 invited guests at The Salty Monk.
Thousands of people have packed into the streets of Ottery St Mary in Devon this evening to watch the flaming Tar Barrel run. It's a tradition which stretches back hundreds of years and has become something of a rite of passage in the town.
Environment Secretary Caroline Spelman visited the region today to look at some of the places affected by yesterday's floods.
Ottery St Mary, near Exeter, saw some of its main roads turn into rivers after a month's worth of rain fell in just 24 hours.
The town has seen previous devastating floods and has since had a number of flood defences put in place.
Ms Spelman talked to people about how effective these measures were during Saturday's heavy rain.
Advertisement