Plymouth Albion RFC has gone into administration as a result of long-standing debt problems.
Read the full story ›
Britain's Got Talent winners Collabro are appearing at the Plymouth Pavilions tonight as part of their National tour.
The operatic boy band won the ITV talent show in 2014 and have since had a number one album.
Jacquie Bird went to meet them.
Advertisement
A debate into veterans care introduced by Plymouth MP Johnny Mercer has seen benches left empty in the House of Commons.
Read the full story ›
Devonport-based HMS Monmouth has made a return visit to her "home town" for the first time in three years.
The ship was given the Freedom of the town of Monmouth in 2004 and on Sunday (21 March) the crew exercised this right by parading through the town in the traditional style, bayonets fixed, drums beating and colours flying. They were cheered by hundreds of residents.
The ship leaves Cardiff on Thursday (24 March) to return to her base port of Plymouth for routine maintenance ahead of intensive operational training in the summer.
Hundreds of people turned out in Plymouth earlier to protest against the government's badger culling programme.
The rally was organised by the Devon Badger Group who insist killing badgers won't help farmers in the battle against Bovine TB.
The government says the culling strategy to fight TB in cattle is working.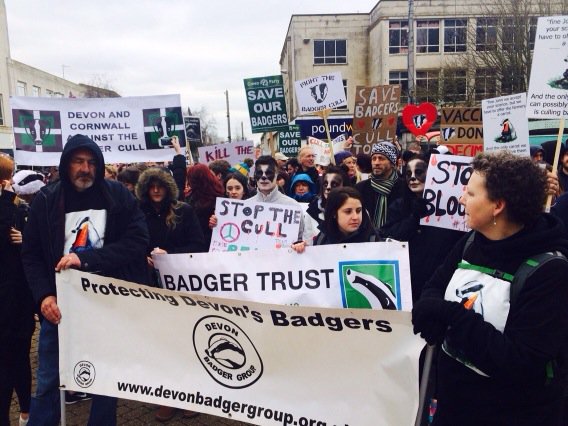 Advertisement
There was a final chance to enjoy one of the best views in Britain - ahead of builders starting demolition work on a vandalised hotel.
Read the full story ›
Plymouth Argyle have signed high goal-scorer Jamille Matt on an emergency loan from Fleetwood Town.
The 6ft1 Jamaica-born forward has had his share of ups and downs, missing the whole 2014/2015 season with a serious injury, but he has since bounced back for Fleetwood, and will be with the Pilgrims for 28 days.
Did you see a large fight break out outside a pub in Plymouth on Sunday?
A man was hospitalised with serious injuries to his face after the midnight clash outside The Windmill pub on Thurlestone Walk, which police believe was between two large groups of around 20 men and women.
The victim was a 20-year-old local who had tried to intervene, but was punched repeatedly by three of the men. He has since been discharged from hospital.
Police are appealing for witnesses or anyone with information to come forward.
Load more updates