Police say the young man killed in an axe attack at Tamerton Foliot near Plymouth was chosen at random.
This morning, friends and family of 27 year old Tanis Bhandari gathered on the green where he and friends were attacked just an hour and a half into the New Year.
This isn't a pub brawl. This incident took place in an open space which just happened to be near to licensed premises.

The information I have been shown to date would suggest this was an indiscriminate and unpremeditated attack on an innocent group of young men. They were just very unfortunate to be in the wrong place at the wrong time and this could have happened to anybody.
– Det Supt Jim colwell, Devon & Cornwall Police
Police have two men in custody and are not looking for anyone else in connection with the incident. and are still searching the area for a large single bladed knife also used in the attack.
The Chief Executive of Plymouth Community Homes has released a statement following the New Year's Day fire at Union Street, in which a man died.
It is very sad that the fire in Union Street resulted in a fatality. Our thoughts are with the bereaved family and friends.

PCH staff were on the scene from the early hours of yesterday morning supporting the fire service and police and helping residents.

Our priorities now are to continue to support those residents in temporary accommodation and to weatherproof the block while we assess what repair works need to take place. We are also meeting and talking to residents in the Union Street flats to let them know what is happening and offer help to access any support they need.
– Clive Turner, Chief Executive of Plymouth Community Homes
Some of the residents have been able to return home after being given shelter at a local community centre. The cause of the fire is still being investigated.
Advertisement
Tributes have been paid to a builder killed in an alleged knife and axe attack at a village pub near Plymouth early on New Year's Day.
Read the full story ›
Police investigating an axe attack in Plymouth have found an axe. Officers say they are still searching for a knife.
An axe has been found but the knife has yet to be located.

We are asking local residents to keep an eye out for anything discarded in their bins or gardens that seems suspicious and to call police if anything is found.
– Devon & Cornwall Police spokesperson
One man is dead and several people have been injured following an alleged knife and axe attack, police said. Officers were called to a "major disturbance" at The Kings Arms in Tamerton Foliot, Plymouth at around 1.30 this morning.
Numerous callers reported a man was in possession of a knife and an axe, with further calls of disorder later received.
A 27-year-old man was found seriously injured at the scene and taken to Derriford Hospital by ambulance, where he was pronounced dead on arrival.
Two other men were taken to the hospital with knife injuries. Detectives are treating the death as suspicious.
A weapon was recovered and two men, aged 20 and 21, both from Plymouth, have been arrested on suspicion of murder. Devon and Cornwall Police said both suspects are being detained at Charles Cross Police Station in Plymouth.
We are appealing for anyone who witnessed the incident or who was in the Tamerton Foliot area between 1 -2am this morning to contact the police.

We have established a cordon at Station Road to assist with scene investigation and our officers will be active in the area throughout the day conducting enquiries.
– Detective Superintendent Jim Colwell
Anyone who witnessed the incident or who was in the area during this time are asked to contact police on 101 quoting police log 169 01/01/15, or alternatively call Crimestoppers anonymously on 0800 555 111
It's emerged that 150 staff working for City Link in Plymouth and Exeter will lose their jobs by the end of the week.
Many workers were told of the redundancy plans on Christmas Day after the firm went into administration. The majority of staff had no idea the company was in trouble.
We had done quite well as far as we were concerned.

This year people have been working hard. A lot of our drivers have really worked hard, and the warehouse worked hard. Basically, everyone had to work hard this year to try to make everything work.

And as far as we knew it was going well and even the managers at depot level had no idea what was going to happen.
– City Link worker
Advertisement
Plymouth swimmer Ben Proud, a double gold medallist at the 2014 Commonwealth Games, was burgled over the Christmas break but is relieved that the thief or thieves did not steal his medals.
The 20-year-old was away visiting family in London with his brother Oliver when their flat in Devonport was raided over Christmas. They made the discovery when they returned home on Saturday.
Good news is that my Commonwealth medals are still in safe keeping! Gotta take the good from the bad! http://t.co/9jgD1pGGBM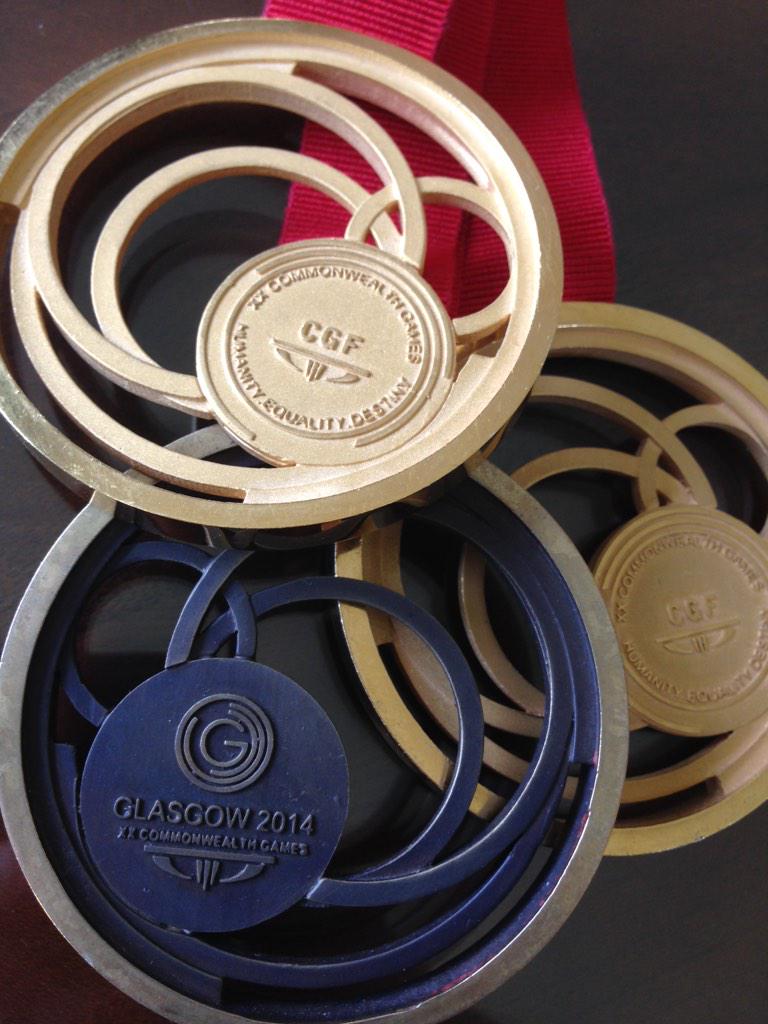 People started waiting outside Drake Circus 01:08am on Boxing Day. By 6am when the shops started to open, there were 6-hundred people waiting and by ten o clock 10,000 people had passed through the doors - all eager for a bargain.
All the predictions are that the post Christmas sales will be a major boom for the retailers. There were reports of a quieter than usual period leading up to Christmas Eve. But it appears that online sales are now working well with high street retailers.
So far the main shops are reporting that the average spend of their shoppers is up in these Boxing Day sales - which has to spell good news for high streets across the west country.
Thousands of bargain hunters across the South West have been heading to the shops for the post-Christmas sales.
Queues began forming as early as 1am at Drake Circus in Plymouth. Around 600 people were in the queue by 6am. By 10am, the Drake Circus team estimate there were over 10,000 people in the centre.
Drake Circus says trading has been strong across the period with more than half a million people visiting in the week before Christmas.
Footfall was up 2% from Sunday to Tuesday.
We've had a strong Christmas period with newer brands like Jack Wills, Ed's Easy Diner and Boux Avenue, as well as the growth of Click and Collect, drawing people into the Centre from across the region.

Now the sales have started, traditionally it's the big retail brands like Next and Marks and Spencer that attract the bargain hunters.
– Greg Lumley, Centre Director, Drake Circus
Father Christmas was nabbed by Plymouth's community policing team when his 'sleigh' was found without an MoT. Santa was also given a parking ticket by officers as part of Op SMART, a policing scheme to tackle crime and anti-social behaviour in Devonport and the west of the city.
During a fortnight this month 22 houses were searched under the Misuse of Drugs Act, resulting in four arrests for possession with intent to supply, six warnings/fines for drug misuse and further investigations into burglaries and handling stolen goods. A further six people were also arrested for other related offences.
The police team also worked in partnership with Trading Standards to seize over 300 potentially counterfeit items from a single car boot sale, as well as working to tackle bad driving and parking offences.
"We would like to send a clear message that drug use is completely unacceptable and will not be tolerated in our communities - anyone involved in drug use at any level should be looking over their shoulder in anticipation of a visit from us.

"The work we have been doing has proved to act as something of a deterrent to criminals, which has been really welcomed by the local residents, and we hope this continues to build on this."
– Sgt Dave Eames, Neighbourhood Team Leader
Load more updates