Live updates
Yellow fish fight fat in our waters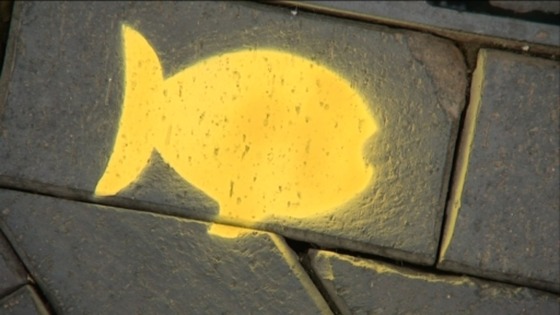 Little yellow fish have been painted next to many of the drains in Teignmouth. The Environment Agency has sprayed them as part of a campaign to prevent people pouring waste down them, particularly fat.
They're storm water drains that discharge straight into the sea, so any other waste will pollute the local waters.
Advertisement
Urge to reclassify chemical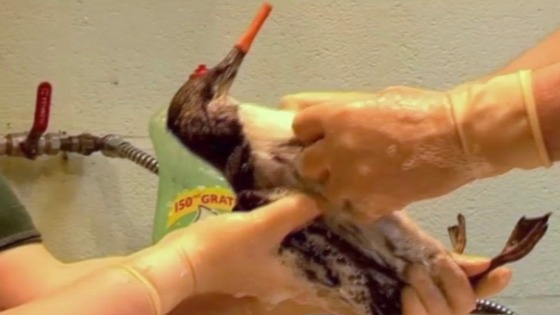 The RSPB says urgent action is needed to prevent a repeat of the pollution that harmed thousands of seabirds in our region earlier this year.
It welcomes the news that the Maritime and Coastguard Agency is to ask the governing body, the International Maritime Organization, to reclassify the substance, PIB, making it illegal to dump it at sea.
But, if it does so, it will take time for the reclassification to become international law and the charity says something needs to be done now.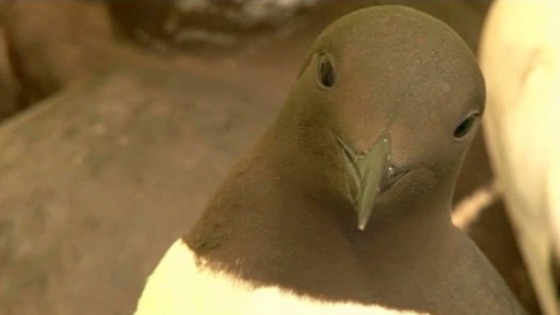 Oiled birds wash up on beaches
The RSPCA are calling for an investigation after pollution harmed hundreds of seabirds for the second time in two months. More than 170 birds, most of them guillemots, were treated at the charity's West Hatch wildlife centre in Taunton after they were washed up covered in a sticky substance.
They were found as far west as Mevagissey and round to Plymouth, Looe and Whitsand Bay. Many more birds were found dead on the beaches. Experts from Plymouth University have confirmed the chemical as polyisobutene (PIB), the same substance affecting birds in February.
It was bad enough seeing so many birds come to us in such a terrible state last time but for it to happen again and so soon is devastating.

It is a huge concern to learn that it is the same substance coating these birds. It makes you wonder whether it could keep on happening unless a serious effort is made to look into where these spills are coming from and how they can be stopped.

A proper investigation is needed to stop this happening again and again, or else our wildlife are likely to go on suffering and dying.
– Peter Venn, Manager, RSPCA West Hatch

Anyone who finds a bird covered in the chemical should contact the RSPCA on 0300 1234 999 and should not try to touch the birds or catch them.
Oiled birds wash up on beaches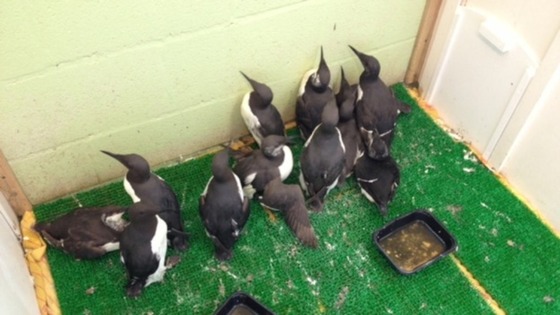 Experts from Plymouth University have confirmed that the pollutant harming hundreds of seabirds off the westcountry coastline is polyisobutene (PIB). It's the same substance that affected large numbers of birds in February.
Oiled birds wash up on beaches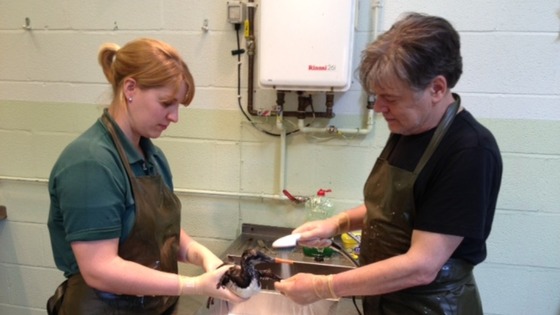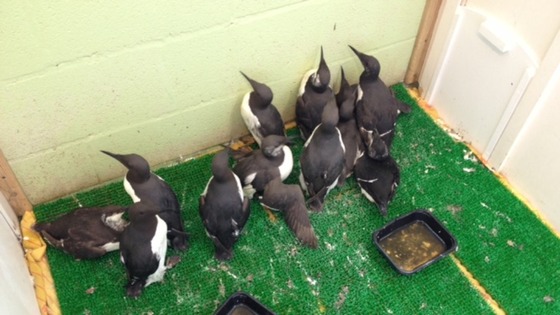 Advertisement
Surfers are campaigning against plans to dredge millions of tonnes of sand from the seabed off Cornwall saying it could threaten the coastline's waves. A Falmouth minerals company wants to recover tin washed out of old mine workings now settled under the sea. Francesca Carpenter reports.
Westcountry News In Brief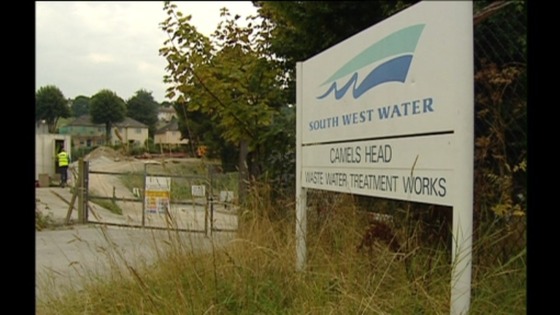 South West Water has been fined more than £16,000 for polluting the Tamar estuary.
The Environment Agency brought the case after partly treated sewage was released from the Camels Head treatment works in Plymouth in February last year.
South West Water admitted four offences of discharging noxious matter.
Back to top