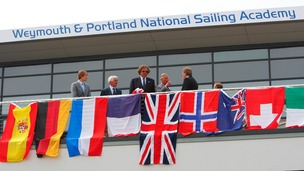 Our Dorset correspondent Duncan Sleightholme looks back at how Weymouth and Portland has changed since the Olympic bid announcement.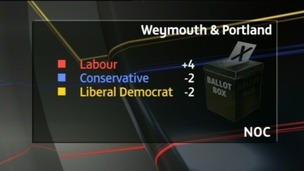 The council remains under "no overall control" following the local elections, despite gains for Labour and losses for the Conservatives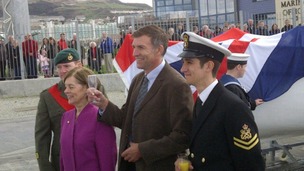 Ceremony in Portland marks the launch of a new Shackleton expedition
Live updates
The Royal Navy has been testing its latest radar systems by firing LIVE missiles off the coast of Portland
These Seawolf missiles were fired at sea skimming targets from HMS Iron Duke. The ship has also been training with the new systems near Plymouth.
Video courtesy of the Royal Navy
Man rescued after digger falls into Portland Harbour
The driver of a digger has been airlifted to hospital after it fell into Portland Harbour this afternoon.
The digger had been working on a building site next to the harbour wall. It ended up on its side under the water, a few metres below.
The emergency services including police, coastguard and paramedics helped rescue the driver.
Video courtesy of Dorset News Service
Advertisement
South West battered by more storms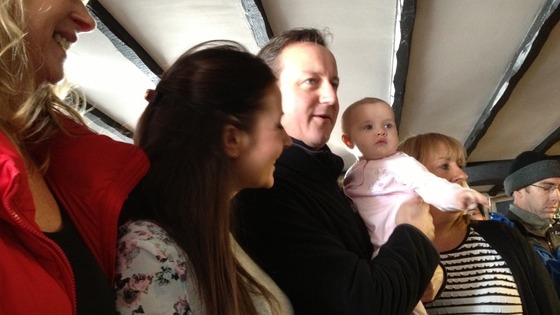 The Prime Minister is in the region today visiting those who have been battling against storm damage. His first call has been to Portland.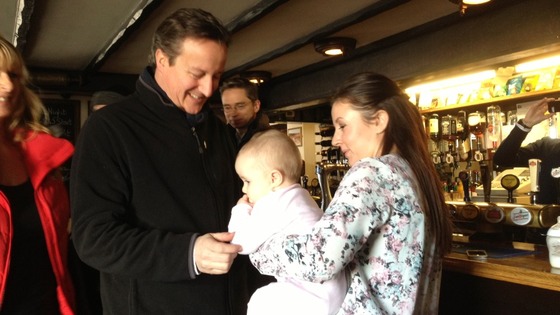 South West battered by more storms
Watching the waves attracted many on Portland, until they got soaked and scattered!
You might think the emergency services would know to stay away, but these police officers and their car were caught as they stopped to take a photo.
South West battered by more storms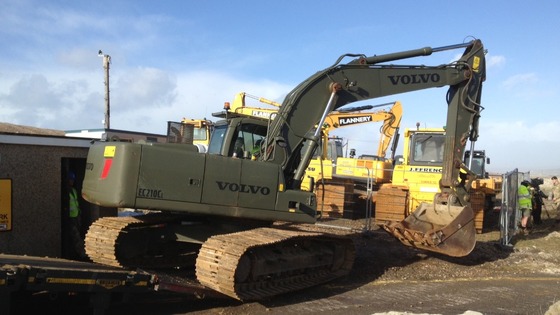 The army has arrived on Portland to help rebuild Chesil Beach. They've brought bulldozers and diggers to help the Environment Agency whose efforts have been thwarted by giant waves this week. Parts of the beach and flood defences were washed away by storms at the start of January.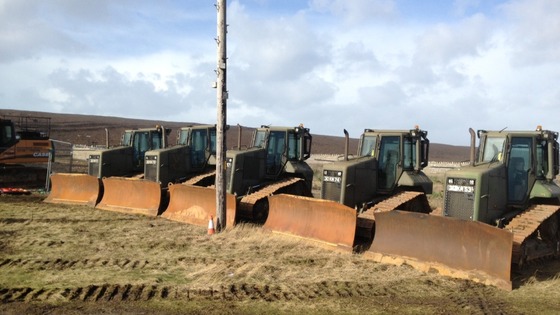 The Army has sent 3 9 Engineer Regiment from Kinloss in Scotland. Work is due to start on Monday after the weekend storms have passed.
Re-building the sea defences
It was a sound that reminded many of the war - at half past ten on Monday night the wail of a siren was heard across Portland in Dorset - urging residents to take cover from the storm that was about to hit.
Many headed for upstairs rooms facing away from the sea as huge waves and pebbles battered their homes. Since the alarm people have been clearing up the damage left behind. John Andrews reports
Advertisement
Re-building the sea defences
Properties were evacuated on Portland last night (Monday) after severe flood warnings were issued.
Warning sirens sounded at 10.30pm when the sea became extremely rough. People in seafront houses were helped to safety.
This lunchtime, three severe flood warnings were still in place for Dorset, as well as a Met Office yellow warning for more rain. We spoke to our reporter John Andrews who's spent the morning on Portland.
New role for Portland jail
The Ministry of Justice has confirmed that Portland Young Offenders Institution is to house adult criminals coming to the end of their sentences.
It's taking on the role of Dorset's resettlement prison following the announcement in September that Dorchester jail is to close.
The announcement follows lobbying by the county's police and crime commissioner.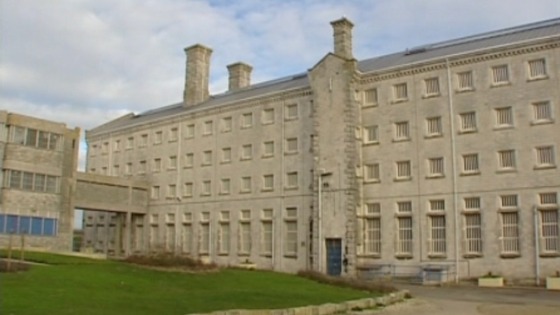 World's fastest sailor at Speed Week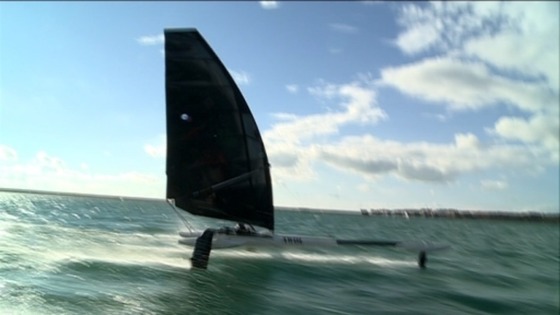 Strange sailing boats and windsurfers are hoping to sail as fast as possible off Portland during the annual Speed Week.
The sailing world speed record holder Paul Larsen is there today.
The competition, which has been running since the 1970s, sees sailors go as fast as they can across 500m of Portland Harbour.
A 24 year-old man has died in a car crash in Portland, Dorset, this morning. His Volkswagen Golf hit a wall on Southwell Road and he died just after 2am (Sunday 6 October). Police do not believe any other vehicles were involved, and they are asking any witnesses to come forward.
Load more updates
Back to top