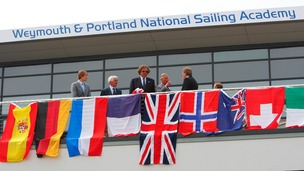 Our Dorset correspondent Duncan Sleightholme looks back at how Weymouth and Portland has changed since the Olympic bid announcement.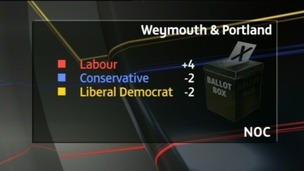 The council remains under "no overall control" following the local elections, despite gains for Labour and losses for the Conservatives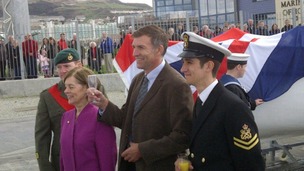 Ceremony in Portland marks the launch of a new Shackleton expedition
Live updates
Northern Lights cruise cancelled
Seven hundred passengers have been told that their cruise, a two-week trip around Norway, has been suddenly cancelled.
The Discovery was originally scheduled to sail from Avonmouth near Bristol but, due to tidal restrictions, it was re-routed to Portland in Dorset at the end of last week.
24 coaches transferred all passengers to Portland but the Captain then informed everyone on board that the cruise could not go ahead due to 'technical reasons'.
Passengers will all receive a full refund and £250 compensation per person.
The firm says that Discovery should be ready for its next scheduled departure from Avonmouth on March 15th.
More Coastal Cliff Falls
A part of the coast path on Portland has been closed because of more landslide fears.
The South West Coast Path between Tout and Blacknor has suffered 'substantial' movement and rockfalls caused by the heavy rainfall.
Walkers are advised not to use the section of path and footpath closed signs have been put in place.
Advertisement
It's not often you get a chance to buy Dorset's world famous Chesil Beach. Or put a few houses at Portland Bill.
So people were delighted when the makers of Monopoly decided to produce a special Weymouth and Portland edition.
And while the game features many local landmarks, it also shows a picture of hurling - a sport that's mainly played in Ireland.
Duncan Sleightholme reports: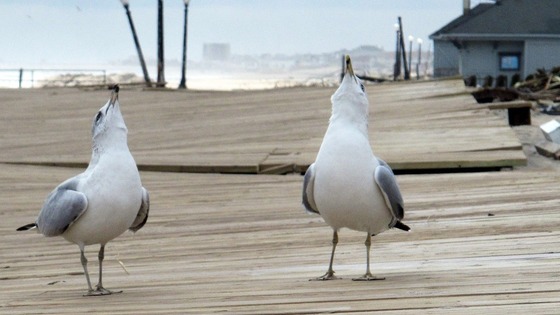 Seagull-proof rubbish bags are to be given to more households across Weymouth and Portland.
Two thousand homes will receive the extra strong bags after a successful trial in the Park District area of Weymouth. The bags are made out of a strong and reusable fabric, and have a lifespan of around five years.
Westcountry News In Brief
The Weymouth and Portland National Sailing Academy (WPNSA) has won a competitive bid to host the 2016 Vintage Yachting Games, beating competition from Germany, Romania and Sweden.
Held every four years, the event will head to Weymouth and Portland during the summer of 2016 when 300 boats will race as 10 – 14 different classes attracting traditional models and current crews.
The Vintage Yachting Classes chose the WPNSA as the final due to excellent predicted sailing conditions during the summer and the experienced experts of the race committee. We are very much looking forward to celebrating over 90 years of Olympic sailing experience at the same location of the latest Olympic sailing event".
– Rudy den Outer, Chairman, Vintage Yachting Games
West Country Travel
Grove Road is closed both ways near Portland Prison while a crane is being operated between Shepherds Croft and Incline Road.
The diversion is not thought suitable for larger vehicles.
The road is due to re-open at 6pm.
Advertisement
Portland coastguard is involved in the search for a man whose yacht was found ashore with the engine running but no-one on board.
It was found near Brighstone in the Isle of Wight yesterday evening after a member of the public reported a yacht called 'Brigand' was ashore with one of its sails up.
Solent Coastguard is coordinating the air, land and sea search.
Councillors in Weymouth have turned down a housing development that
could have blocked the route of a proposed bypass. The Western ReliefRoad would run along the edge of the Fleet Lagoon joining with theonly road to Portland.
Around 50 businesses on the Island lobbied councillors saying thehousing development would prevent the road from being built, harmingfuture growth. Councillors, however, we're also told it was unlikelythe road would get funding before 2026.
30 homes and a restaurant are proposed for the site at Ferrybridge inWyke Regis. The existing pub would be demolished. In the endcouncillors refused planning permission saying it would beover-development and there was no mechanism for dealing withaffordable housing in the application.
Westcountry News In Brief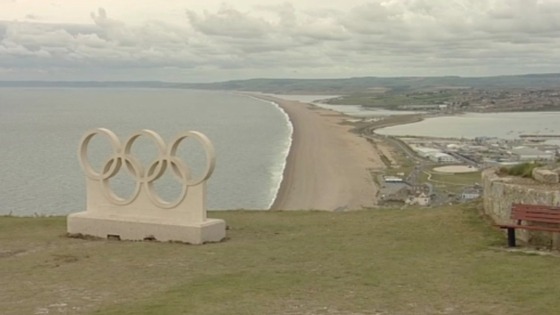 A sculpture of the Olympic rings, carved to celebrate this summer's sailing events, has a new home overlooking Portland Harbour.
It had been in Weymouth for the games, greeting passengers at the town's railway station.
The Olympic rings sculpture is around two metres high. It now stands at the top of Portland overlooking the sailing venue, and will be a permanent reminder of the London 2012 sailing competition.
Olympics 2012
Correspondent, Duncan Sleightholme, looks at the effect of two weeks of Olympic action on Weymouth and Portland. The party there is now over - for the time being at least - following a fantastic fortnight with large crowds and plenty of medals for Team GB.
Load more updates
Back to top