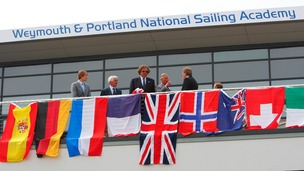 Our Dorset correspondent Duncan Sleightholme looks back at how Weymouth and Portland has changed since the Olympic bid announcement.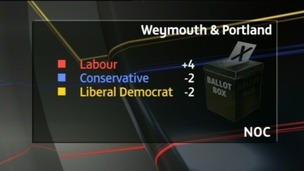 The council remains under "no overall control" following the local elections, despite gains for Labour and losses for the Conservatives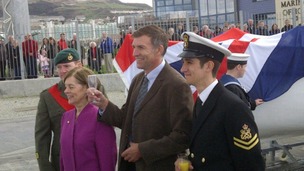 Ceremony in Portland marks the launch of a new Shackleton expedition
Live updates
Councillors in Weymouth have turned down a housing development that
could have blocked the route of a proposed bypass. The Western ReliefRoad would run along the edge of the Fleet Lagoon joining with theonly road to Portland.
Around 50 businesses on the Island lobbied councillors saying thehousing development would prevent the road from being built, harmingfuture growth. Councillors, however, we're also told it was unlikelythe road would get funding before 2026.
30 homes and a restaurant are proposed for the site at Ferrybridge inWyke Regis. The existing pub would be demolished. In the endcouncillors refused planning permission saying it would beover-development and there was no mechanism for dealing withaffordable housing in the application.
Westcountry News In Brief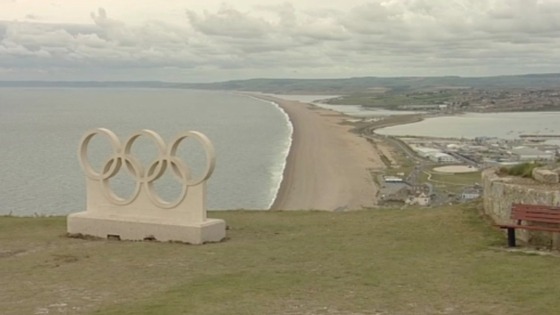 A sculpture of the Olympic rings, carved to celebrate this summer's sailing events, has a new home overlooking Portland Harbour.
It had been in Weymouth for the games, greeting passengers at the town's railway station.
The Olympic rings sculpture is around two metres high. It now stands at the top of Portland overlooking the sailing venue, and will be a permanent reminder of the London 2012 sailing competition.
Advertisement
Olympics 2012
Correspondent, Duncan Sleightholme, looks at the effect of two weeks of Olympic action on Weymouth and Portland. The party there is now over - for the time being at least - following a fantastic fortnight with large crowds and plenty of medals for Team GB.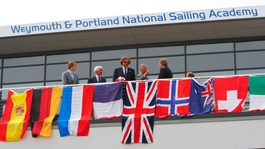 Our Dorset correspondent Duncan Sleightholme looks back at how Weymouth and Portland has changed since the Olympic bid announcement.
Read the full story
Family Rescued Off Portland
A family of four has been rescued from their yacht as it began to sink two miles off the Dorset coast.
Coastguards were called out to the vessel after it began to get into trouble near Portland. A mother, father, two children and family friend were on board.
The mother and boys aged 12 and 14 were airlifted to safety by helicopter. The father and family friend were towed to shore by coastguards.
An investigation is being carried out by the Maritime and Coastguard Agency.
Westcountry News In Brief
A new section of the South West coast path opens today. Walkers will be able to access more than 30 kilometres of coastline around Weymouth Bay in Dorset in time for the Olympic sailing events in the county.
The existing route has been moved from Rufus Castle on Portland to Lulworth Cove to give people better access to nearby beaches and beauty spots.
Advertisement
West Country Sport
The Prince of Wales has been visiting the Weymouth and Portland National Sailing Academy ahead of the Olympics. He met Ben Ainslie and other sailors from the Team GB Olympic and Paralympic squad.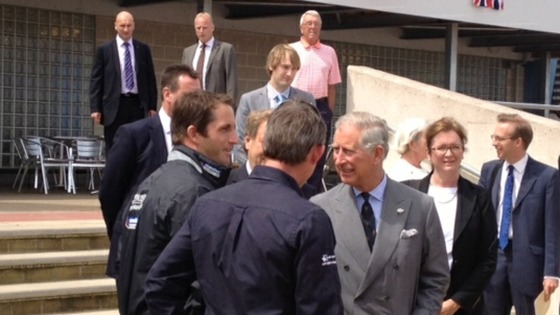 Westcountry News In Brief
Dorset's Olympic transport plans are being scrutinised by Secretary of State Justine Greening today.
She's visiting the National Sailing Academy on Portland. The sailing events will be based there in July and August.
Sixty thousand visitors a day have been predicted. They're being urged to plan travel to reduce congestion. Temporary park and ride sites will be created.
Westcountry News In Brief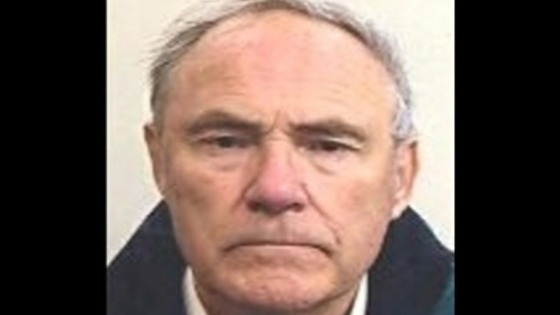 Police on Portland say they're becoming increasingly concerned about a 73 year-old man who's been missing since yesterday.
Kingsley Morgan was last seen on the island at around 4.30pm on Friday 8th June.
He's described as five feet six inches tall, of medium build and has grey hair.
He was last seen wearing beige coloured trousers and a fawn knitted jumper.
Anyone with any information or knowledge as to Kingsley's whereabouts should call Dorset Police on 101
West Country Sport
Some of Britain's best sailors are preparing to test the water off Weymouth and Portland ahead of the Olympics. Cornwall's Ben Ainslie , Saskia Clarke and Hannah Mills are among the competitors taking part in next week's Skandia Sail For Gold Regatta 2012 in Dorset. Sally Simmons reports.
Load more updates
Back to top