Princess Anne visits North Devon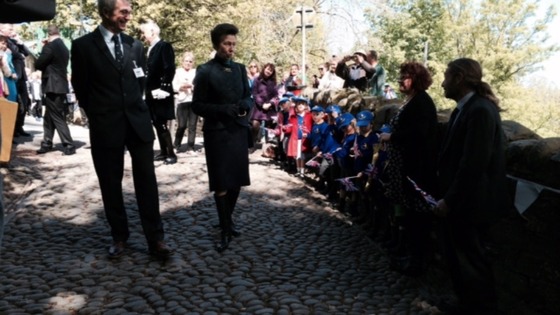 Princess Anne walked down to the harbour along the famous cobbled street in Clovelly: a test for many due to its steepness and uneven surface.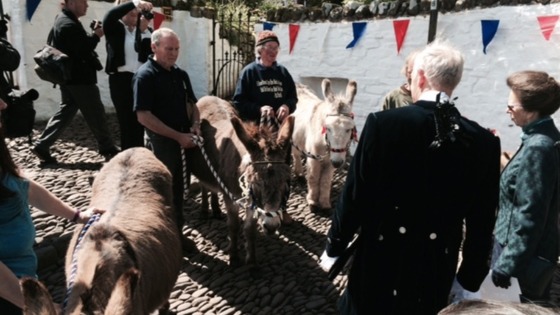 Princess Anne is a keen horsewoman and took great interest in the village donkeys that had transported goods up and down the steep sloped village for centuries. They are no longer working animals and are now used as a tourist attraction.