The May Bank Holiday weekend sees the return of lifeguard patrols to many of the region's beaches.
The RNLI is urging people heading to the coast to take heed of safety advice and swim in supervised areas between the red and yellow flags.
Here's lifeguard Ollie Shaldon explaining what to do if you get into difficulty:
RNLI lifeguards will start patrolling beaches in the region this weekend as the 2016 summer season get underway.
Read the full story ›
Advertisement
It's still not clear when a fishing boat that capsized in Dartmouth Harbour will be removed.
Read the full story ›
There's still no decision on how to refloat a French fishing boat which capsized in Dartmouth Harbour.
Read the full story ›
Dramatic footage shows the moment two people were rescued after being cut off by the tide in North Cornwall.
Read the full story ›
Five French fishermen had to be rescued in Dartmouth Harbour after their trawlers began listing heavily on a falling tide.
Read the full story ›
Advertisement
An RNLI crew were met with some unusual tag alongs as they rushed to attend a boat fire.
A group of dolphins leapt to see what all the fuss was about as the Lizard lifeboat launched to the MFV Francine after it suffered a fire 32 miles south of Lizard Point.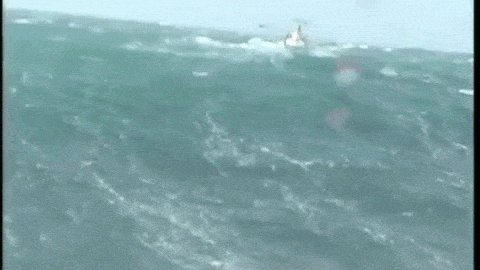 The Coastguard helicopter also responded and lifted three crew, suffering smoke inhalation, from the beam trawler.
They were flown to Royal Cornwall Hospital, while the MFV Francinne made its way to Newlyn.
RNLI volunteers spent more than 24 hours at sea amid high winds and big swells to rescue the crew of a cargo ship near North Devon.
Read the full story ›
A major air and sea was launched by the RNLI - to track down a blow up doll.
Both lifeboats, coastguard and the rescue helicopter were scrambled after an angler reported a body in the water near the Huer's Hut in Newquay.
They took part in a 90 minute sweep of the bay before discovering the cause of concern - an inflatable doll.
Alerted 6.38pm, 999 call from rock-angler reporting person in the water near the Huer's Hut. Both lifeboats launched https://t.co/bpqx6QqXLE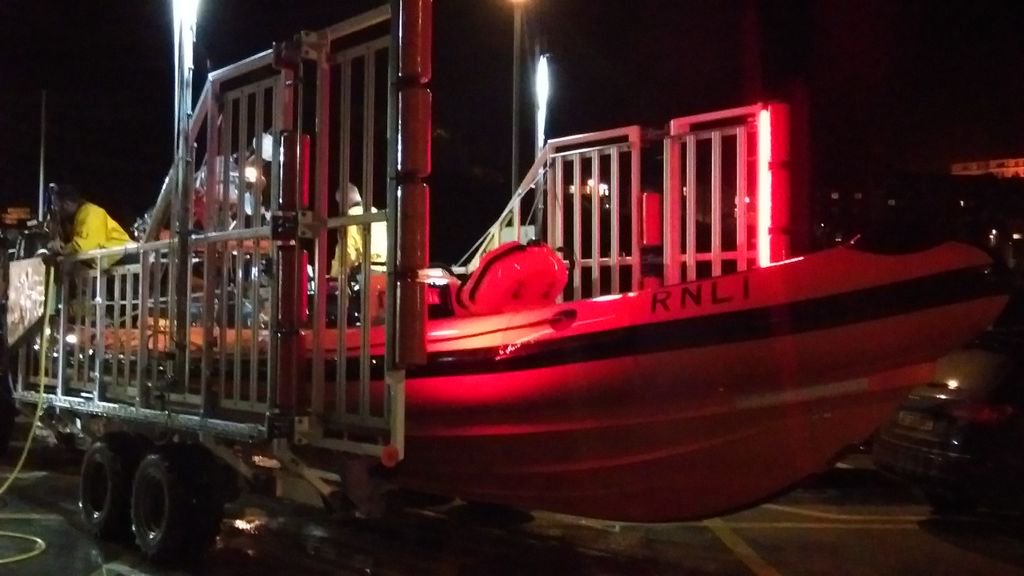 @newquayrnli Our @rnli crews searched for more than 90-minutes, along with Newquay coastguard rescue team and Coastguard rescue helicopter.
@newquayrnli Object found by helicopter and recovered by our @rnli volunteers. It was an inflatable doll, thankfully nobody in difficulties.
But despite the confusion the RNLI have urged people to report anybody in difficulty in the sea, no matter what the consequences.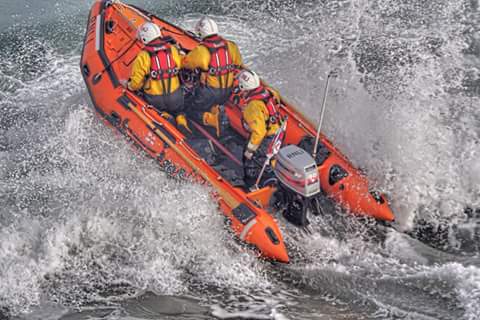 Volunteers from the RNLI in Dartmouth have joined services from across the country to help people caught up in floods in Cumbria.
Rescue teams helped to evacuate more than 300 people and are continuing to help in affected areas.
Two very brave Dart Lifeboat men, Chris Tracey and Yorkie Lomas are on their way up to Cumbria as I write this... https://t.co/g2Xoi88SLj
Load more updates