Chapel Porth and Porthtowan RNLI lifeguards were involved in three rescues in one day on Wednesday (12 August).
They rescued five young people, three who became caught amongst strong rip currents and two who were cut off by the tide.
Conditions at Chapel Porth have been challenging throughout the summer with a strong rip current and Wednesday was no exception.
The lifeguards patrolling Chapel Porth spotted a father and son drifting across the water on their bodyboards due to the strong rip current. Senior RNLI Lifeguard, Tom Evans, quickly responded on the rescue board and headed over to the scene.
On arrival he placed the young boy onto the rescue board and bought him safely back to shore, whilst the boy's father was assisted back by local surfer, Jimmy Pinfield. Both father and son walked away uninjured.
Over at Porthtowan beach, lifeguards Mark Evans and Kian Harris were patrolling the beach in the Inshore Rescue Boat (IRB) when they noticed two young children, just outside of the red and yellow flags, also caught amongst the rip current. They quickly placed the two children on board the IRB and bought them back to shore uninjured.
Later on in the day, Mark and Kian were driving the IRB towards Chapel Porth when they noticed two children unable to get back to Porthtowan due to the tidal cut off.
Both children were brought back to the shore safely and reunited with their father.
We want everyone who visits the beach this summer to have fun, but stay safe whilst doing so.

In order to do this, always listen to the lifeguard's advice and swim between the red and yellow flags.

If you become caught amongst a rip current on a bodyboard, stay with your board, wave one hand and the lifeguards will quickly come to assist.
– Drustan Ward,Lifeguard supervisor RNLI
Exeter school children had to cut their visit to a lifeboat station short after crews received an emergency callout.
The 48 children from Exminster Primary School were evacuated from the building when pagers sounded to alert volunteers of the incident. As they raced to the boat the school group cheered the team on as it launched into the sea.
The crews then raced to the scene where a 27ft motor cruiser was reporting difficulty having become entangled with a pot buoy. A floating rope, attached to a pot buoy, had wrapped itself around the steering mechanism.
Advertisement
Crews searching for a missing fishing boat in the sea off Plymouth have discovered some wreckage.
The alarm was raised last night by the father of one of the two people on board the scalloper, the JMT, They had gone on a fishing trip near Eddystone. Lifeboats from Fowey, Looe and Plymouth as well as the Royal Navy search and rescue helicopter from Culdrose
An RNLI volunteer from Cornwall is challenging himself to travel the seas without modern technology.
Simon Fayers from the Lizard lifeboat crew will take his yacht on a 900 mile round trip using only the tools of ancient mariners.
Simon sets off tomorrow in his 26 foot yacht Shebeca to take part next week in the Jester Challenge; a single handed race from Plymouth to Baltimore, off southern Ireland.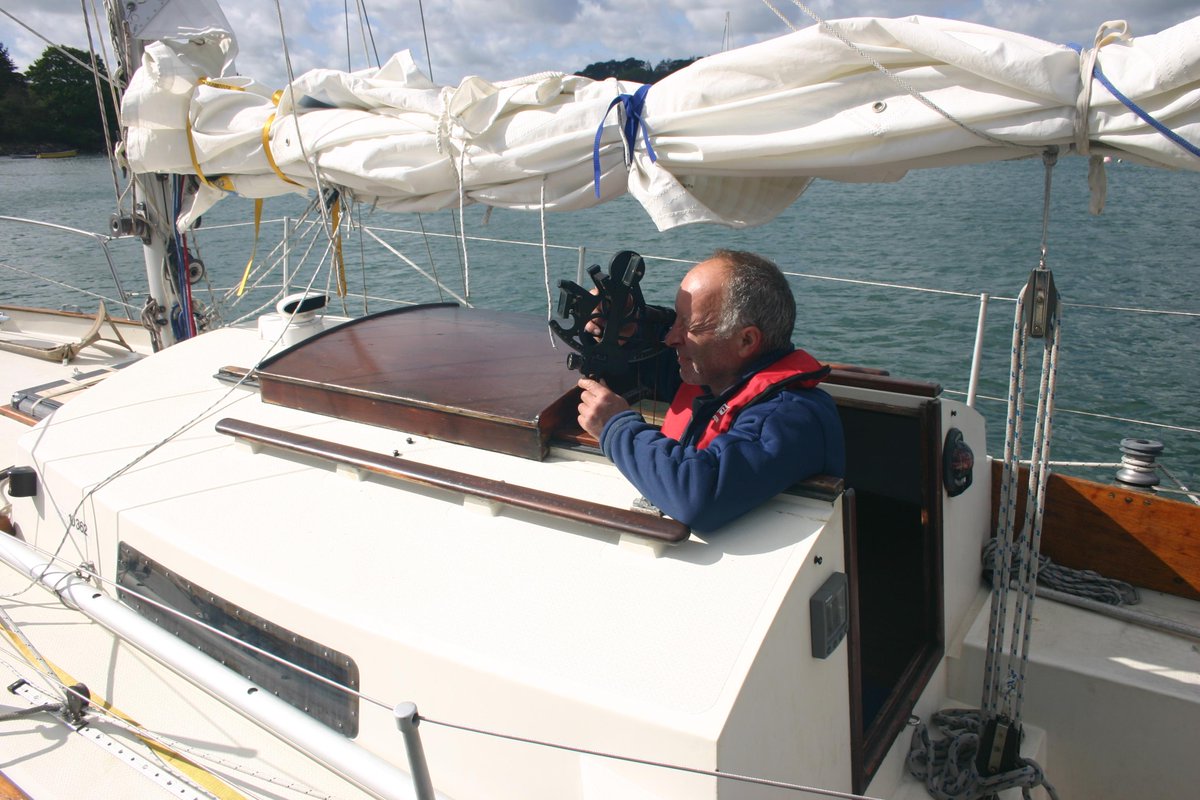 People making the most of the weather have been warned to stay safe after both of Ilfracombe's RNLI lifeboats had to be launched yesterday.
Read the full story ›
Five people had to be rescued by helicopter after being cut off by the tide near Newquay.
The three men and two women were visiting Cornwall from London. They got trapped in a cove between Tolcarne and Lusty Glaze beaches at about 4.15pm on Saturday.
The RNLI launched both Newquay lifeboats before deciding to call in support from RNAS Culdrose.
The group was later winched from rocks to safety and returned to their holiday accommodation.
Advertisement
The RNLI has cancelled Saturday's Slipway Slide event that was due to take place in Plymouth at the weekend. It's taken the decision because of the weather forecast for Saturday which could have made using the slide unsafe.
The charity says that it's informed people who were due to take part. At the moment it's not able to offer an alternative date.
The RNLI has had its busiest year since 2011.
Volunteers across the south west have rescued nearly 1,700 people and saved more than 100 lives, according to the latest figures.
Between them, they've spent the equivalent of 406 days at sea. In total, the charity launched lifeboats more than 1,500 times in 2014.
The most common call out was to respond to sailing boats.
Without lifeboats and lifeguards in the south west, 110 people would've lost their lives last year. It's wonderful that we've managed to do that but obviously there is work that we as an institution need to do to educate, influence and supervise as well as to rescue.
– Tom Mansell, Divisional Operations Manager, RNLI
A man who paddled out to sea as the sun set spent six hours clinging to his board before being rescued by lifeboats in Cornwall.
Joe Holtaway left his clothes and bicycle on the beach at Marazion before heading into the water as it was a "beautiful evening".
He entered the sea with his paddleboard at around 6pm, but drifted so far out he could not return to the shore.
Mr Holtaway's family reported him missing at 8pm and a search operation was launched.
Police were also called by a local woman after she noticed a bike and clothing left on the shore.
Coastguards initially scoured the scene, along with a RNLI Penlee lifeboat and helicopter, but Mr Holtaway could not be found.
Three hours later, at 11pm, the RNLI Penlee lifeboat found Mr Holtaway a mile south of Marazion beach.
He was taken to Newlyn harbour by the lifeboat then conveyed to hospital by ambulance and treated for hypothermia before being released.
In a message posted on the RNLI Penlee Facebook page, Mr Holtaway wrote: "It was a beautiful evening in Marazion, I paddled out on my board in the sunset and drifted further/got colder than I could get myself back to shore from.
"Six hours later the lifeboat took me onboard, and brought me in. Much love, respect and admiration for everyone who was on the beach, the emergency services, my friends and family (all are family.x)."
Mr Holtaway later uploaded a picture of himself drinking tea in a mug at home to his personal Facebook page.
His brother, Ben Holtaway posted: "Joe has been found alive, spent 5 hours at sea but now ok in hospital. Thank you to the Penlee Crew for finding him. Superstars."
A young man who paddled out to sea on his board at Marazion says he's "feeling a bit worse for wear" after being rescued after more than six hours in the water.
Joe Holtaway was unable to get back to shore last night and was reported missing by his family at around 8pm.
A coastguard team from Porthleven was brought in, and following a three hour search, the Penlee Lifeboat found Joe a mile south of Marazion beach.
He was taken to Newlyn harbour by the lifeboat, and then taken to the Royal Cornwall Hospital in Truro by ambulance suffering from hypothermia.
He's now recovering at his parents' house. He had this to say on his Facebook page:
It was a beautiful evening in Marazion, I paddled out on my board in the sunset and drifted further/got colder than I could get myself back to shore from.

Six hours later the lifeboat took me onboard, and brought me in.

Much love, respect and appreciation for everyone who was on the beach, the emergency services, my friends and family (all are family.x)
– Joe Holtaway on Facebook
Load more updates