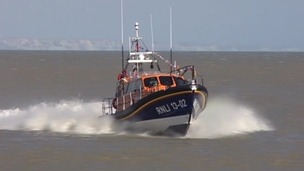 Exmouth RNLI take delivery of a new Shannon Class Lifeboat today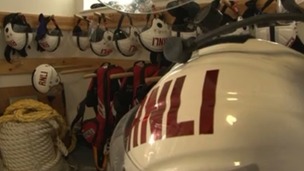 The RNLI's statistics for last year which have just been published show that the organisation saved ninety lives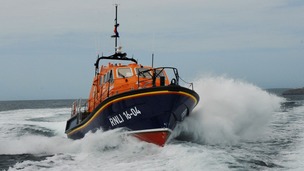 Schools are out and many West Country families are heading for the region's beaches. Here are some tips to stay safe this Summer.
Live updates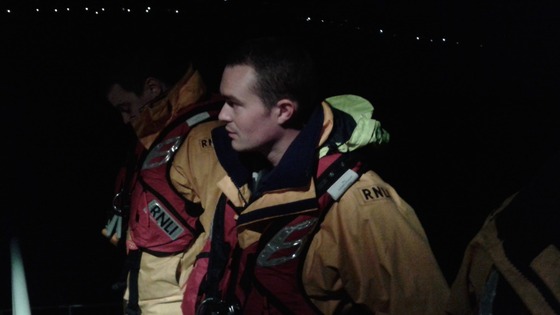 Crews from both of Devon RNLI's lifeboats were called out to search for two swimmers who were missing at Bovisand Bay.
Both the all-weather lifeboat Sybil Mullen Gloverand the inshore lifeboat Millennium Forester were called upon to help but two swimmers, believed to be in their 20s, were found and taken back to shore where they received treatment from Paramedics.
A 66-year-old man has been airlifted to hospital after collapsing on the beach at Gwithian.
A member of the RNLI shore-based lifeguards revived him using a defibrillator and the helicopter from RNAS Culdrose took him to the Royal Cornwall Hospital in Truro for treatment.
Falmouth Coastguard has praised the lifeguard for their actions.
Advertisement
Dramatic rescue at sea
A group of nine people have been rescued after getting cut off by the tide in North Cornwall. The six children and three adults became stranded by rising water. The RNLI was alerted by members of the public. It's the latest in a series of rescues along our region's coastline.
Dramatic rescue at sea
Credit: RNLI
Dramatic rescue at sea
We swam two children out first, with a Dad who was helping another child, we dropped them off at the beach 15 metres away and returned for the second group. We repeated the process with the other three children and one of the adults who was a stronger swimmer helping one of the children."
– RNLI lifeguard Martin White
Dramatic rescue at sea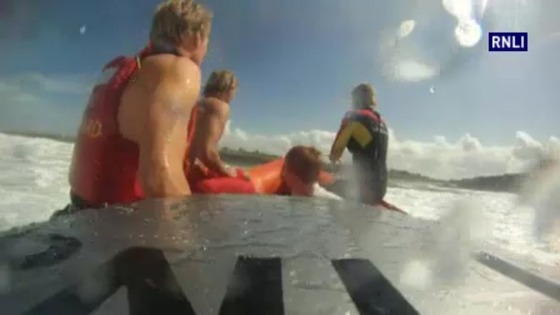 Six children and three adults have been rescued by Lifeguards on Treyernon beach in north Cornwall.
The group was trapped by the incoming tide in a gully on Tuesday afternoon.
The RNLI said they were huddled together on a rocky platform above the gully which was quickly filling with water as the tide came in, and with a solid five foot swell washing though, they were in danger of being swept off the rocks.
Advertisement
A ten-year old has fallen 20ft from cliffs at Polzeath beach.
It happened on Sunday afternoon.
Two RNLI Lifeguards were first on the scene.
It is believed the youngster broke an his ankle in the fall.
He was strapped to a spinal board and transported to Treliske Hospital.
The RNLI lifeboat at Appledore has rescued three crew members from a boat which had run aground off Instow in North Devon.
The Hedrik began listing and taking on water after hitting an unknown object on Thursday evening.
Swansea Coastguard heard Hedrik's faint Mayday emergency call and notified the Appledore RNLI lifeboat. It reached the scene within ten minutes of the Mayday being received and the three crew members on board were transferred to the lifeboat.
This was an incredibly fast and slick recovery operation. The crew members are safe and dry and we are currently assisting an effort to re-float this vessel using its salvage pump. Thank you to all teams involved
– Steve Matthews, Swansea Coastguard Watch Manager
Kayakers rescued from Channel
Two kayakers have been rescued from the Bristol Channel after they were thrown out of their kayaks whilst making the crossing from Steep Holm Island to Brean.
The man and woman had been staying on the island overnight on Saturday and Sunday and were making the crossing this afternoon when they were thrown into the water.
One of them managed to make a 999 call and was able to speak to Swansea Coastguard briefly and give his position before losing signal.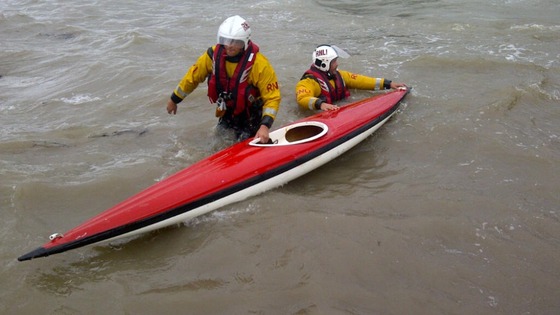 Two lifeboats from Weston-super-Mare RNLI and one from Barry Dock RNLI joined in the search along with an RAF rescue helicopter.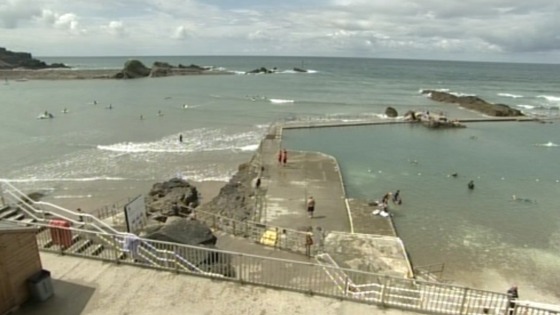 The RNLI is launching a month-long event in Bude, warning of the dangers of swimming in the sea.
Swim Safe aims to teach children and parents about the differences between swimming in a pool and in open water at the coast.
Children account for around 2/3 of incidents RNLI lifeguards respond to each year, on some of the UK's busiest beaches.
Load more updates
Back to top