Live updates
Celtic Cross in place
Duncan Healey, who helped manufacture the giant Celtic Cross was overjoyed last night as the sculpture was erected.
Celtic Cross in place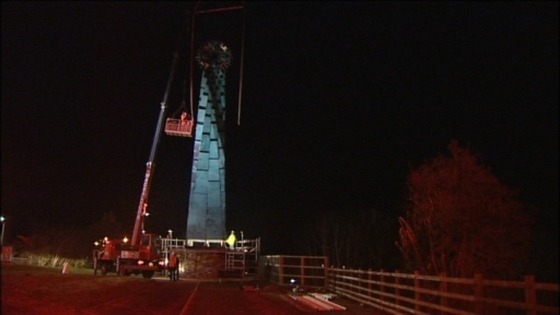 The gateway to Cornwall has been put in place. The 20 metre high Celtic cross was installed by the Tamar Bridge in Cornwall early this morning. It was lifted in to place by three cranes.
The cross was built near Newquay and is around the same height as the Angel of the North. It had to be transported via Exeter because it was too big to go the direct route.
Advertisement
From the Heart
Abi Richardson, a young transplant patient from Saltash, thanks the mother of the boy whose death gave her new lungs and a fuller life. Our Health Correspondent Jacquie Bird went to meet her as part of ITV's From the Heart campaign.
Christmas Carols
It's a week until Christmas Day. To get us into the festive mood, we'll be hearing seasonal songs and carols sung by school children from across the region.
Tonight we're in Cornwall with the children of St Stephens Community Primary School near Saltash and a new arrangement of 'Little Town of Bethlehem'.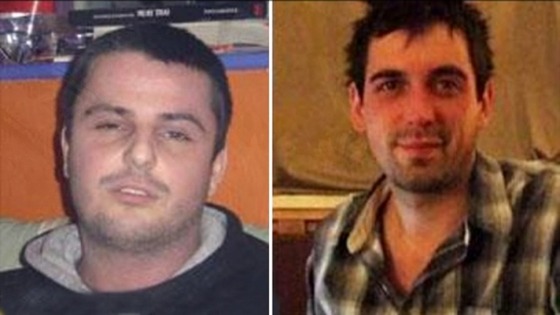 The inquest into two friends who died in a suspected gas leak is due to open today.
Richard Smith and Kevin Branton who were both in their thirties, died at their shared house in Saltash in November 2010. Neighbours had reported a strange odour coming from the house.
Police are continuing to investigate the circumstances surrounding the death of a student at Cornwall College in Saltash.
16 year old Charlie Alford collapsed on Wednesday afternoon. Staff from the college carried out CPR but he later died in Derriford Hospital.
Officers say that, at this time, no one is being sought in connection with Charlie's death.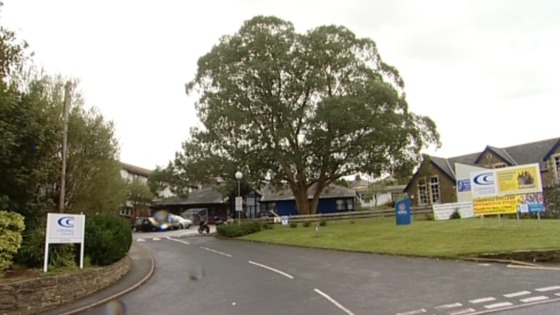 Advertisement
A teenager who died after collapsing in college toilets in Cornwall has been described as "a cheeky charmer who you couldn't help but like".
Charlie Alford was found by staff at Cornwall College in Saltash, yesterday afternoon.
Staff at the college tried to resuscitate the teenager before emergency services took him to hospital, where he died later.
Friends and teachers paid tribute to the student, who had only recently started at the college.
He was so popular with his classmates and they'd all really got to know each other well in the few weeks since he started at college. It's such a sad loss.
– Jan Langley, Charlie's lecturer at Cornwall College Saltash

Hundreds of people have taken to social networking sites to pay tribute to their friend, described as a "rock god".
I'll always remember you grinning and much mischief at the old chapel youth group. You had a talent for trouble that the rest of us could only dream of, so keep causing chaos up there and we'll all see you again one day.
– Charlotte Cole, Facebook memorial page
Police are investigating the death of a student in Saltash.
The 16 year old boy was found collapsed in some toilets at the Cornwall College site in the town yesterday afternoon.
Staff tried to resuscitate him but he was later pronounced dead at Derriford hospital.
Officers are not looking for anyone in connection with the incident, but the circumstances surrounding the death are being investigated.
Westcountry News In Brief
Police have seized £45,000 worth of suspected drugs following a stop check on a car in Plymouth.
Officers spotted the Peugeot in Manor Street, Stonehouse, around 00.10am on Sunday and seized mobile phones and a quantity of cash from the female owner.
A subsequent search was conducted at a house in Saltash where officers seized nine large bags of suspected cannabis valued at £45,000.
A 45-year-old woman, from Saltash, was arrested for possession with intent to supply Class B drugs and has been bailed until 18 December pending further enquiries.
West Country Travel
A38 in both directions is blocked, and there are long delays due to an accident near B3271 Liskeard Road. One of the vehicles involved has gone off the road.
Police say the road could be blocked for some time.
Load more updates
Back to top