Torbay coastguard tasked to reports of a stranded dolphin on Meadfoot Beach confirmed it was a seal and revived it with fresh fish
Read the full story ›
Keepers at the Cornish Seal Sanctuary in Gweek have created a pretty impressive 'fish cake' in honour of one of their elderly residents
Read the full story ›
Advertisement
A seal pup born at Paignton Zoo a month ago, has been named Tamar by a businessman who won a charity auction. Staff say he's very vocal
Read the full story ›
There has been some cracking training going on at the Cornish Seal Sanctuary this week to celebrate Easter with the resident creatures.
Read the full story ›
Volunteers are taking part in a dive near St Michaels Mount in Cornwall to try to remove potentially deadly fishing litter from the ocean.
Read the full story ›
The Cornish Seal Sanctuary has released a number of grey seal pups at Porthtowan Beach.
Read the full story ›
Advertisement
Six seal pups have been released back into the wild, after being rescued off the South West coast.
Read the full story ›
A grey seal who disappeared after being spotted in St Austell Bay in Cornwall two years ago has finally reappeared.
The female named 'Molar' was spotted at Portland Bill in Dorset this week. Distinctive markings on her neck make her easily identifiable.
She's the first seal to be photo ID'd in both Cornwall and Dorset. Recording seal movements enables conservationists to learn more about how far and frequently they travel and how best to protect them.
Two years ago, when I photographed Molar, I was sure she'd be recognised again, but then she disappeared for two years. Now I am delighted to see her again and for her to be our first Cornwall to Dorset seal link.

Molar proves that our photo-identification project really works and is a fabulous, non-invasive way of monitoring the lives and movements of our seals.
– Rob Wells, Cornwall Seal Group Research Trust (CSGRT)
The common seal pup had got past many busy shipping lanes in the Plymouth Sound to get into the harbour.
Read the full story ›
It seems the sunshine encouraged everyone to bathe in its glory today - including this seal.
The Pirate seal spotted the ideal spot to catch some rays after the Environment Agency parked its weeding boat nearby.
This pirate seal overcame our weed cutting crew with extreme cuteness before riding off up the River Tone https://t.co/hYCFtpuSuw
The crew had to "calmly persuade" the lounging mammal to jump off the vessel on the River Tone so they could continue with their work!
A new picture of Tone the Seal. Apparently the seal was "calmly persuaded off the boat so we could resume work". https://t.co/fV7UsUG61j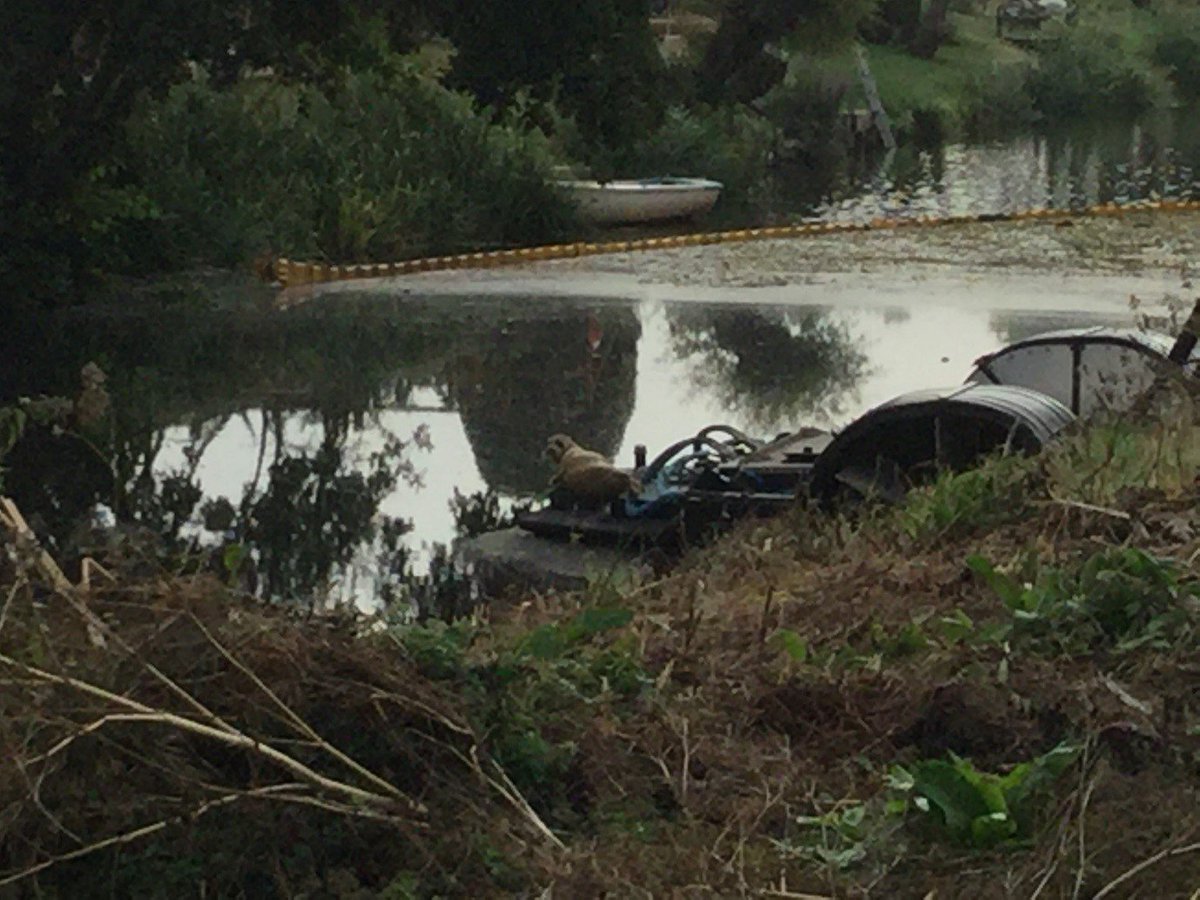 Load more updates