The common seal pup had got past many busy shipping lanes in the Plymouth Sound to get into the harbour.
Read the full story ›
It seems the sunshine encouraged everyone to bathe in its glory today - including this seal.
The Pirate seal spotted the ideal spot to catch some rays after the Environment Agency parked its weeding boat nearby.
This pirate seal overcame our weed cutting crew with extreme cuteness before riding off up the River Tone https://t.co/hYCFtpuSuw
The crew had to "calmly persuade" the lounging mammal to jump off the vessel on the River Tone so they could continue with their work!
A new picture of Tone the Seal. Apparently the seal was "calmly persuaded off the boat so we could resume work". https://t.co/fV7UsUG61j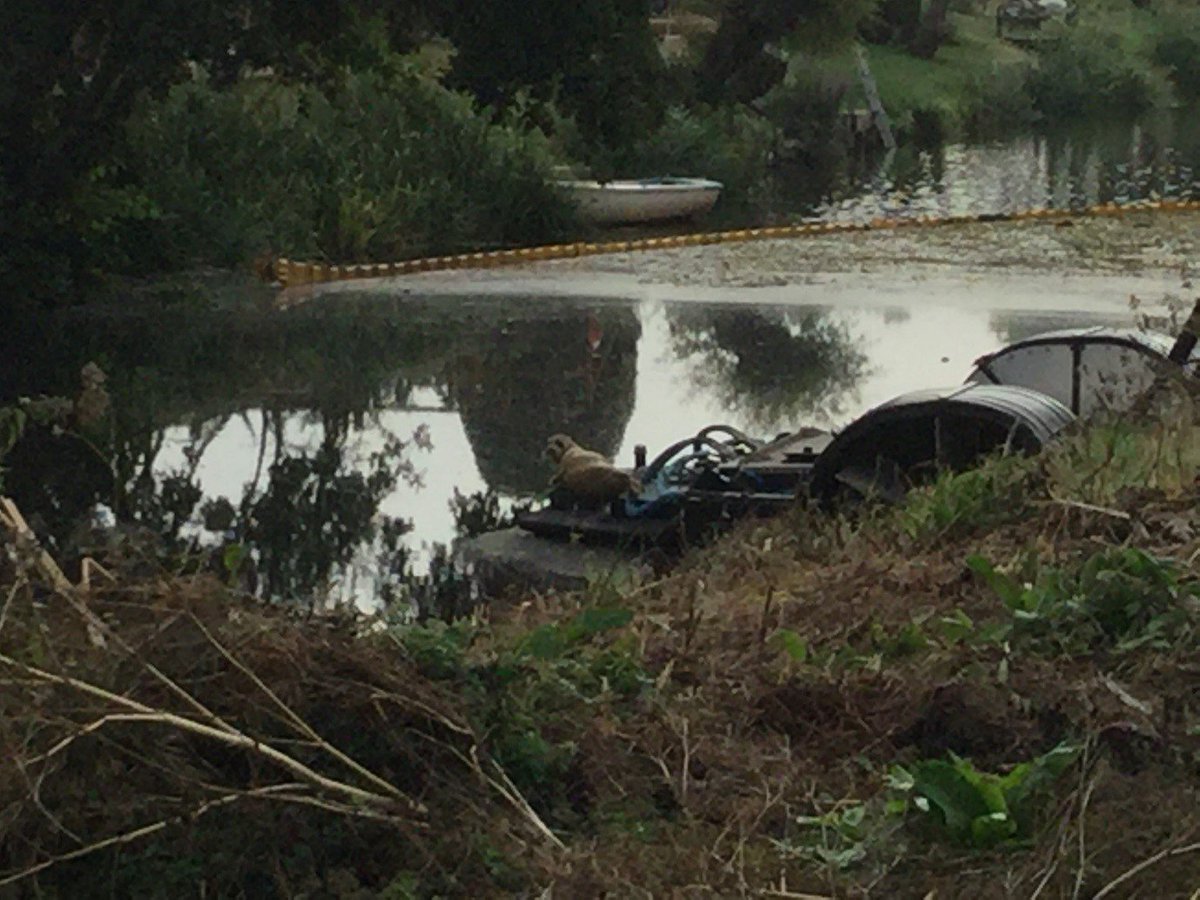 Advertisement
Staff at the Cornish Seal Sanctuary are planning a DNA check of two rescued all-black seal pups to see if they could be related.
Read the full story ›
Six orphaned and rescued seal pups are to be returned to the wild today. It's the first release of the season after a spell of bad weather.
Read the full story ›
The RSPCA in Somerset is looking after an increasing number of orphaned and injured seals that have washed up on our shores.
Read the full story ›
The RSPCA is warning people who come across stranded seal pups to check they really are unwell or abandoned before getting help
Read the full story ›
Advertisement
A rescue seal with a dramatic past has now found a permanent home at the Cornish Seal Sanctuary.
Read the full story ›
A seal pup is recovering after pioneering surgery to remove a severely wounded flipper. 3-week-old Kerplunk is now doing well.
Read the full story ›
A rare black seal pup abandoned by his mum when only two weeks old will need lifelong medical care.
Grey seal pup Badger was rescued from the Isles of Scilly last November with wounds thought to have been inflicted by other seals.
He has since been looked after at the Cornish Seal Sanctuary, where he has now been diagnosed with a permanent thyroid condition requiring regular medication.
Without regular treatment Badger would die. He responded so well to antibiotics and other treatment when he first arrived, we were confident he would soon be resuming life in the wild.

Unfortunately his condition soon deteriorated again, and that was when it was discovered he has an under-active thyroid.
– Tamara Cooper, Cornish Seal Sanctuary
Badger is the only one of 62 seal pups rescued by the Sanctuary over the winter who has not since been released.
Happily, Badger now seems to have no problems socialising with the other residents who have given him a warm welcome.
We went to film Badger at the Sanctuary. He certainly knows his way around the water.
A 'randy' seal has been sent to an all-girls enclosure after she kept getting pregnant - even to infertile males.
Sija, came to Cornwall Seal Sanctuary from Belgium, and soon mated with an ageing male, Babyface, thought to be infertile. The common seal was put on the contraceptive pill by keepers in Gweek, Cornwall, but she became pregnant with a second pup.
Following the birth, a decision was made to send Sija to Weymouth Sea Life Adventure Park, where there are no male seals. She has been joined at the sanctuary by her visually impaired surrogate mother Luna.
The wildlife teams said they plan to give the seals "lots of extra love" to "keep them occupied"
Load more updates