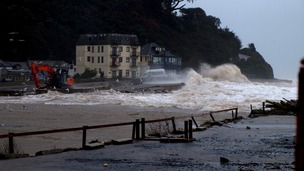 ITV West Country viewer Frances Carthew-Davies took these images as the storm lashed Seaton this morning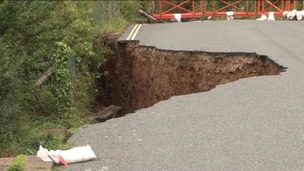 A large chunk of the old road from Seaton to Beer has slid down the cliff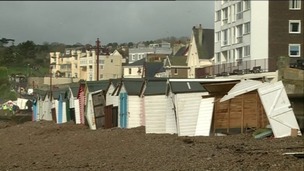 Residents in seaton have been trying to salvage what they can of their beach huts after many were destroyed by forty foot waves
Live updates
The bad weather has hit our tourism industry too. This week Network Rail announced repairs to the Dawlish line won't be finished until mid April.
And other areas have also been struggling, including Seaton, where the the town's famous tramway has been forced out of action because of storm damage. Today an operation took place to get the attraction back on track.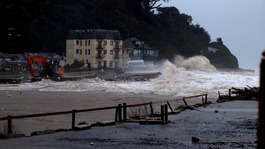 ITV West Country viewer Frances Carthew-Davies took these images as the storm lashed Seaton this morning
Read the full story
Advertisement
A 47 year old man has been arrested following a gas main fire in Devon.
Fire crews were called to an alleyway in Cross Street in Seaton yesterday evening. A joint investigation between the fire brigade and the police is now underway.
Controversial plans for a housing estate in East Devon have been rejected for a second time after huge public opposition.
Developers want to build 170 homes on a green field site on the edge of Seaton which would see it connect to the village of Colyford.
The initial plans were rejected in June.
A woman was airlifted to Derriford hospital in Plymouth after falling from cliffs on Seaton esplanade.
Beer Coastguard Rescue Officers, Devon Air ambulance, Devon Police and Southwestern Ambulance staff attended the scene.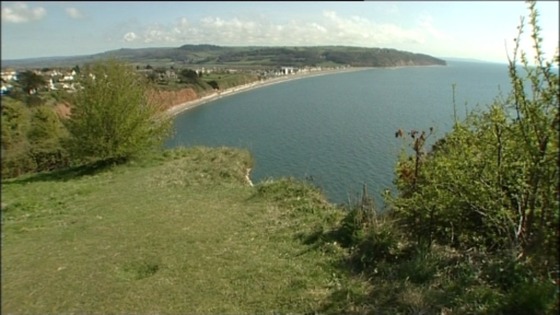 Protests are expected to take place in Sidmouth later as East Devon District Council discuss plans for a new housing development. 170 homes could be built on fields between Seaton and Colyford if proposals are approved. Those opposing the development say other sites are more suitable.
Advertisement
Oiled birds wash up on beaches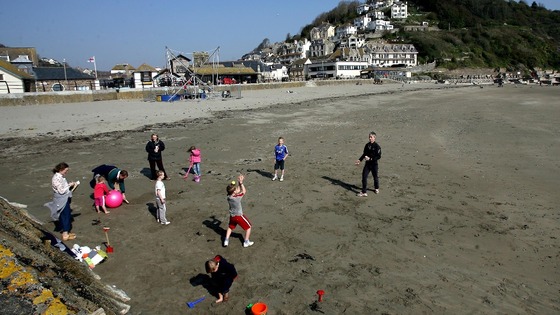 People living around Looe in Cornwall are being invited to two public meetings today to discuss water quality on local beaches. It follows fears that Seaton and East Looe beaches may not meet more stringent water quality tests being introduced by the EU in 2015.
Jonathan Ponting from the SW Environment Agency, said: "Bathing water quality has improved significantly over the past two decades but more needs to be done by water companies, businesses, farmers, local authorities and communities to help at risk bathing waters pass the new standards"
The meetings are taking place at the Rusty Bucket Cafe in East Looe from 10am-1pm and the Downderry Working Men's Club at Seaton from 2.30pm-5.30pm.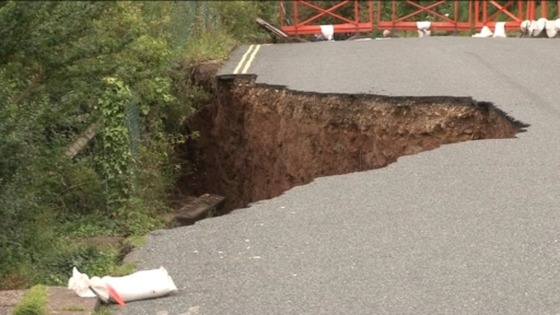 Devon County Council says Old Beer road in East Devon, which has been closed since July because of a landslip, will not re-open. A large section of the road in Seaton fell away after heavy rain. The council confirmed the news after carrying out site tests.
Olympics 2012
Bells rang out across the West Country today as the final countdown to the start of the 2012 Olympics began.
Hundreds of churches and other organisations chimed non-stop for three minutes at 8.12am to ring in the Games.
The event - titled All The Bells - was the brainchild of Turner Prize-winning artist Martin Creed.
It aimed to set a world record for the largest number of bells to be rung simultaneously and could include people ringing church bells, handbells, bicycle bells and doorbells.
One of the towns taking part was Seaton in East Devon. Our reporter Richard Lawrence was there this morning to soak up the atmosphere:
Load more updates
Back to top