Live updates
Shepton Mallet Prison To Close
Shepton Mallet Prison To Close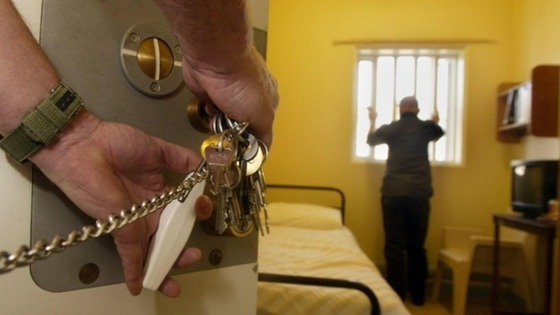 The Ministry of Justice has said that Shepton Mallet in Somerset is one of six prisons that will close in England under plans to build a so-called super-prison.
It's the oldest working prison in the country.
Some 2,600 offenders are held at the prisons targeted for closure, plus three sites which will be partially shut down.
Prisons at Bullwood Hall, Canterbury, Gloucester, Kingston, Shepton Mallet and Shrewsbury will close, while Chelmsford, Hull and Isle of Wight will see some accommodation reduced.
A feasibility study on what would be Britain's largest prison in London, the North West or North Wales, holding more than 2,000 prisoners, is also to begin, the Ministry of Justice (MoJ) said.
Advertisement
Shepton Mallet Prison To Close
The Government has announced Shepton Mallet prison in Somerset is one of several prisons to be closed across the country.
It's part of programme to update Britain's prison estate and is part of the Government's drive to build new capacity to replace older prisons and so bring down the cost of operating the prison system.
It is expected to save £63 million a year.
Flooding Hits South West
Bowlish Infant School in Shepton Mallet was evacuated earlier due to flooding.
Somerset County Council has issued the following statement:
All 113 pupils were led to nearby Bowlish House because of the threat of floodwater inundating the school.

The headteacher acted on the advice of Devon and Somerset Fire and Rescue Service which had been called to a neighbouring property.

The Council has also sent a structural engineer to inspect a wall there. It is holding back water from the River Sheppey which is threatening the school.

All the staff, parents and pupils have acted in a calm manner, and a decision will be taken later today on whether to close the school tomorrow.
– Somerset County Council spokesman
Milk Price Angers Farmers
Dairy farmers in the West Country are furious the price they are paid for their milk by one of the region's biggest processors is being cut.
Robert Wiseman says it will pay nearly two pence less per litre from next month.
It is the second reduction in as many months. Our environment correspondent Duncan Sleightholme reports.
Day 2: Bath and West Show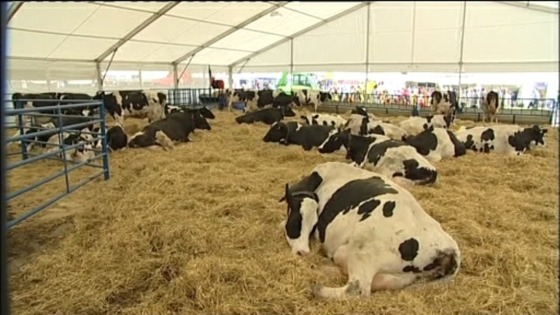 It's the second day of The Royal Bath and West show in Somerset - the largest agricultural show in the country. Today, there will be a cider competition as well as 600 trade stands and traditional livestock competitions.
Advertisement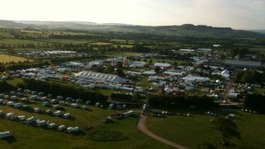 Highlights from the biggest rural show in the country which will be taking place in Somerset over the next four days
Read the full story
Day 2: Bath and West Show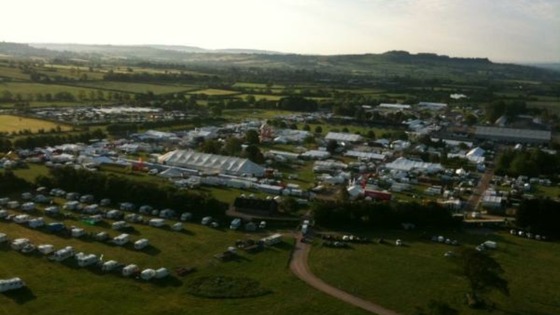 Thousands of people are heading to the Bath and West show today. It's one of the biggest agricultural events in the country and the only four-day show left in Britain.
The showground covers 240 acres, including car parks, and there are seven hundred trade stands. It's been held at Shepton Mallet since 1965.
Day 2: Bath and West Show
150,000 visitors are getting ready to head to Shepton Mallet for this year's Royal Bath and West Show.
The four day extravaganza will be a celebration of the great British countryside and farming.
Around 700 trade stands are set up and ready to showcase their wares.
Day 2: Bath and West Show
The Royal Bath and West show opens in Shepton Mallet today with visitors and contributors from all over the west country. It's the largest agricultural show in the country. Tens of thousands of people are expected even though the four day event is not taking place in half term this year.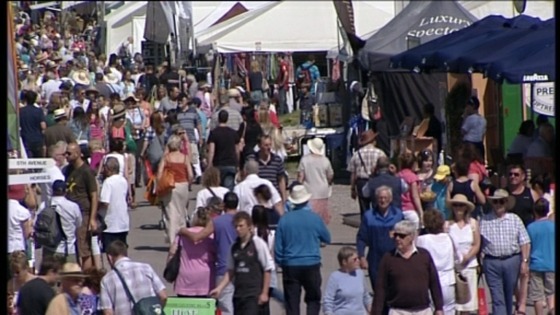 Back to top