Glastonbury Festival founder Michael Eavis has been describing his delight at booking The Who as Sunday headliners for the event in June.
They last performed at Worthy Farm in 2007.
They cancelled one of their dates abroad and they said we'd love to do it so we're thrilled to bits about that and last time they were brilliant. Fantastic show it really was. The sound was perfect, lovely evening when they played last time.
– Michael Eavis, Glastonbury Festival founder
It might be the last time for them, I don't know so we simply could not resist and I'm so pleased they agreed to reschedule the tour in order to do it. It's going to be a highlight it really is.

I am a fan. I think Roger Daltrey is one of the best singers in the world you know. Fantastic. The whole shebang is going to be absolutely fantastic. Marvellous.
– Michael Eavis
Advertisement
It's been confirmed that The Who will fill the final headline slot at Glastonbury Festival.
It had already been revealed that the Foo Fighters would headline on the Friday, and Kanye West on the Saturday.
It has also been announced that Paul Weller will take the slot immediately before the band.
The Who are now doubled booked however, with a show already scheduled for Sunday 28th in Paris. It's not been confirmed whether this concert will be moved to a different date.
We're delighted to announce that The Who will headline Sunday night, with Paul Weller playing the penultimate slot. http://t.co/tJiDLcLtoa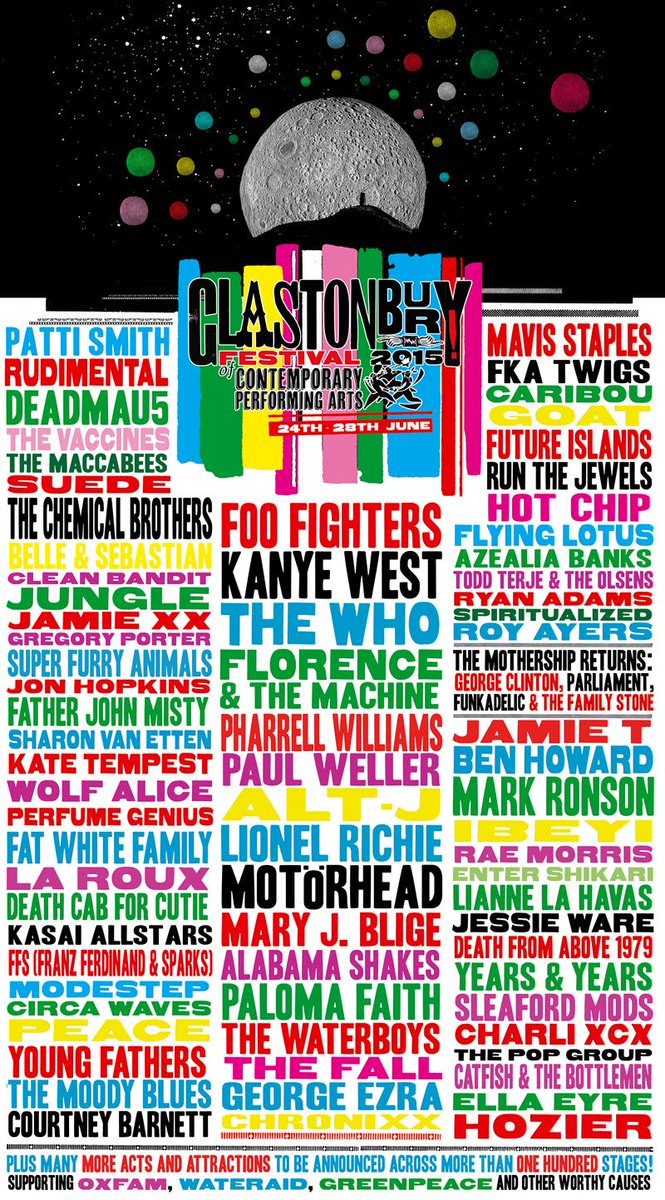 The UK's first ever high wire wedding takes place in Somerset later.
Professional rope walker Chris Bull will marry Phoebe Baker 25 metres in the air at Wookey Hole.
Starting from opposite ends of a 75 metre-long high-wire, the couple will meet in the middle and say 'I do'.
An ordained ringmaster will conduct the ceremony by megaphone from the ground.
A road raising scheme on the Somerset Levels has been shortlisted for an award.
The road leading to Muchelney was raised more than a metre in places after the village was cut off for around 10 weeks by flooding early last year.
Somerset County Council has been shortlisted for The Municipal Journal Achievement Awards, with the winners announced next month.
The loss of two Somerset sailors and their crew mates in the Atlantic last May was a "tragic accident", the head of the Marine Accident Investigation Branch (MAIB) has said.
But, Chief Inspector Steve Clinch, said the disaster also identified important safety issues that should reduce the chances of anything similar happening.
Paul Goslin and Steve Warren, were onboard the Cheeki Rafiki with James Male from Romsey and Andrew Bridge from Farnham, when the yacht went missing in rough seas after leaving Antigua.
This has been a challenging investigation. Cheeki Rafiki capsized and inverted, almost certainly as a consequence of its keel becoming detached in adverse weather, in a remote part of the North Atlantic Ocean.

Despite two extensive searches, its four crew remain missing and, as the yacht's hull was not recovered, the causes of this tragic accident will inevitably remain a matter of some speculation. Nevertheless a thorough investigation has been conducted that has identified a number of important safety issues which, if addressed, should reduce the likelihood of a similar accident in the future.

The investigation has identified that in GRP (glass re-enforced plastic) yachts that are constructed by bonding an internal matrix (or lining) of stiffeners into the hull, it is possible for the bonding to fail, thereby weakening the structure.
– Steve Clinch
Mr Clinch said that during the investigation "it became clear that opinions were divided as to whether or not Cheeki Rafiki's return passage across the Atlantic Ocean was a commercial activity".
He added that he made a recommendation to the Maritime and Coastguard Agency to improve the guidance on when small vessels are required to have commercial certification and that this "should help resolve what has, for too long, been a grey area".
I hope that this report will serve as a reminder to all yacht operators, skippers and crews of the particular dangers associated with conducting ocean passages, and the need for comprehensive planning and preparation before undertaking such ventures.
– Steve Clinch
Advertisement
In Somerset more than 1,000 people turned out to see a rare bird that hasn't been seen in the UK for more than 30 years.
The Hudsonian godwit usually spends the winter in South America before heading north, but somehow it took a 4,000 mile detour to the Somerset Levels. It's thought to be just the third recorded sighting here ever - the last was in the early eighties near Exeter.
Alan Ashman was one of the lucky bird watchers who saw the bird at the Shapwick Heath National Nature Reserve.
Businesses in a Somerset village say they're losing a huge amount of trade after the third road closure in twelve months.
The A372 is shut at Bere Wall while the road is raised and new culverts are dug to allow flood water to escape. Villagers in Aller say road closed signs in Langport 4 miles away means tourists are giving them a miss. Visitors are down 80%.
I'm losing a lot of trade because this time of year I would have a lot of passing trade, people who are out for a few nights and they see the sign and pull up and come in and this field should have four, eight, ten units in here, people just passing by, this is the trade I'm losing out on.
– Ken May, Caravan Park Director
First time voter Dan Atkins got more than he bargained for when he went to meet the Prime Minister in his home village of Norton-sub-Hamdon.
The 19 year old asked David Cameron for a selfie and was surprised when he said yes.
David Cameron says voters in the West Country could make the difference in whether the Conservatives or another party form a government after the general election.
He's been outlining his plans for the first 100 days after the election at a rally near Yeovil. He says it's one of 23 key seats he needs to keep his party in power. He's targeting other seats in the region too.
Load more updates