Farmers are again protesting this evening outside the Morrisons Distribution Centre in Bridgwater.
It comes three days after they agreed to suspend action ahead of talks with the supermarket.
Farmers for Action this afternoon announced they were protesting over delays in negotiations over the price paid for milk used to make cheese.
Morrisons says the plan is still to introduce a new British Brand to help support farmers
Advertisement
Dairy farmers are due to hold a meeting with Morrisons later to discuss whether to commit to a Milk for Farmers cheese brand.
It follows a protest at the supermarket's distribution depot in Bridgwater on Monday night in which dairy farmers called for a fair price for the milk that goes into products like cheese.
Morrisons has already pledged to produce a special milk and cheese brand that would see more money going back to the farmers.
Hundreds of dairy farmers have once again been demonstrating over the price they receive for milk.
400 farmers blocked the entrance to the Morrisons distribution centre in Bridgwater last night (24 August) - this time to highlight their campaign to get a better price for the milk they sell to make cheese.
Today they told ITV News the protests will continue until a fair deal is reached.
You can watch Jonty Messer's report below:
Morrisons says that its statement issued a fortnight ago still stands:
Statement 14.08.2015

We know that the dairy farming community faces a tough winter.

We announced earlier this week that we are creating a new brand of milk Morrisons Milk for Farmers where 10 pence per litre goes back to Arla farmers.

Today, we are also announcing that we will do the same on cheese by creating a Milk for Farmers cheddar cheese priced at a retail premium of 34 pence-a-pack above our standard Morrisons cheddar price to deliver the equivalent of 10p-a-litre back to farmers who supply the milk.

We are also pleased to announce that we are going to increase our offer to our processors for the liquid milk element of our processed fresh milk to a minimum price of 26 pence a litre from later this month and through the winter.

This month, we will continue discussions with our cheese processor about other initiatives that will help their dairy farmers.

We hope that this offer along with the other initiatives we have announced this week will help our suppliers to better support British dairy farmers.
– Morrisons spokesperson
Do you recognise this man?
Police are looking for him after French students staying at a school in Taunton were stolen from.
A man broke into the school in Staplegrove Road on Thursday evening and stole mobile phones, jewellery and a large amount of Euros from French students staying there.
Advertisement
An animal welfare charity - founded by Queen guitarist Brian May - has threatened legal action if the badger cull goes ahead for a third year.
Lawyers from the 'Save Me Trust' have written to Natural England warning that if they continue with the scheme in Somerset, or activate any new licences, they will be taken to the High Court.
Hundreds of dairy farmers from across the West Country are back at the Morrison's depot near Bridgwater after talks over milk prices fell down.
David Handley from Farmers for Action says that, although they agreed a deal over liquid milk with the supermarket giant, they were unable to come to a similar arrangement with the milk supplied for cheese.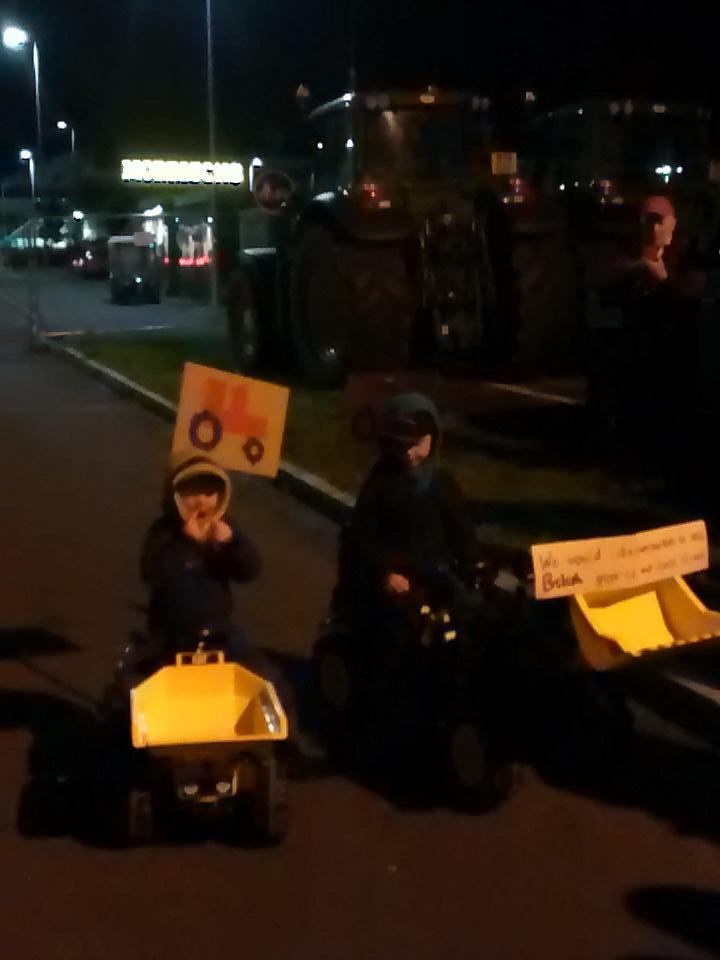 Swimmers are being warned that record numbers of jellyfish have been spotted off the south west coast.
The Marine Conservation Society says there's been a big rise in reports of barrel jellyfish, which are the size of dustbins.
The potentially deadly Portuguese man of war has also been found washed up on beaches in Devon and Cornwall.
The Marine Conservation Society says there has been a huge rise in jellyfish sightings in the South West.
In 2014 there were a record 1,400 reports - and this year there had already been more than a thousand by July. The charity says the rise cannot be ignored and more research is needed into its impact.
Load more updates