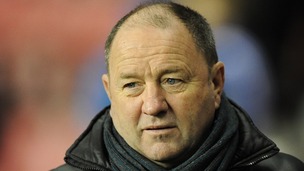 Despite a goalless draw at Blackburn Rovers, Gary Johnson's Yeovil Town have 3 games to save their Championship place.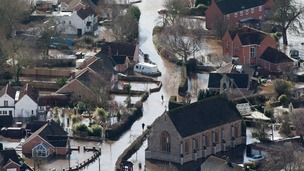 Somerset County Council has announced plans to spend £20 million on preventing future flooding on the Somerset Levels.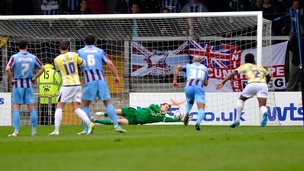 All three of Devon's Football League teams suffered defeats, but Yeovil's Championship survival battle received a boost at Blackpool.
Live updates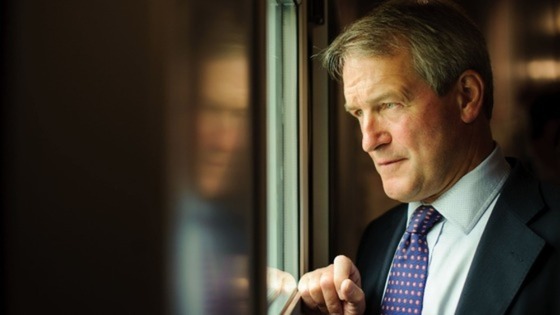 The Environment secretary, Owen Paterson, will be in Somerset this morning to announce the next phase of the flood recovery fund for farmers.
From 28th of April the Farm Recovery Fund will be open to applications for grants of up to £35,000.
Farmers will be able to apply for the cash to help cover the costs of restoring flood damaged agricultural land.
Environment Secretary in Somerset as farmers' fund increases
West Country (E)
Details have been revealed of how £20 million pounds will be spent on the Somerset Levels to prevent flooding. It includes raising a road near Muchelney - which was completely cut off by the flood water.
And that's just one of many schemes Somerset County Council says could be finished by the end of the year. Our Somerset correspondent David Woodland reports.
Advertisement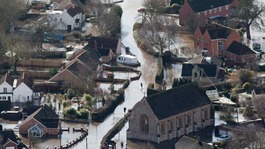 Somerset County Council has announced plans to spend £20 million on preventing future flooding on the Somerset Levels.
Read the full story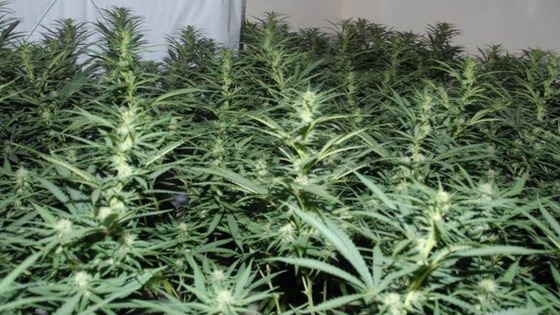 Cannabis plants worth £200,000 have been seized from a house in Yeovil.
Officers found 198 plants at a detached house that had been converted into a cannabis factory in Boundary Close.
A 33-year-old man is in custody for questioning on suspicion of drugs and immigration offences.
The area's beat manager PC George Pettingell said: "We're very grateful for help from the public in being our eyes and ears identifying this suspected cannabis factory.
"We take drugs misuse and its associated crime and anti-social behaviour very seriously. If you have any information about drugs in your community, please call us on 101."
New cricket season starts
The new cricket season begins on Sunday and Somerset take on Yorkshire in the County Championship.
And as our sports correspondent Matthias Kurth reports, they have much to prove after flirting with relegation last season:
New cricket season starts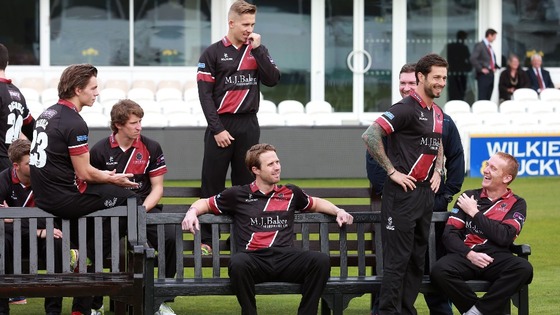 The new cricket season begins this weekend. Somerset play their first division County Championship opener in Taunton on Sunday morning against Yorkshire. It's a competition Somerset have never won. We'll assess their chances on ITV News West Country at six this evening.
Advertisement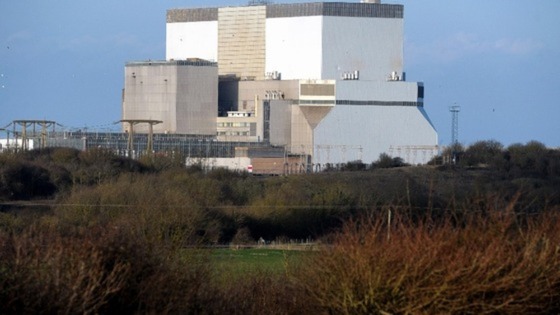 Green Party MP Caroline Lucas will be taking part in a demonstration at Hinkley Point in Somerset today. She and other activists are campaigning against plans for a new nuclear power station at the site because of a range of safety concerns.
She is also angry that the Government has agreed to pay twice the current market price for the electricity the plant will generate.
Coroner: Fireworks smoke not to blame for M5 crash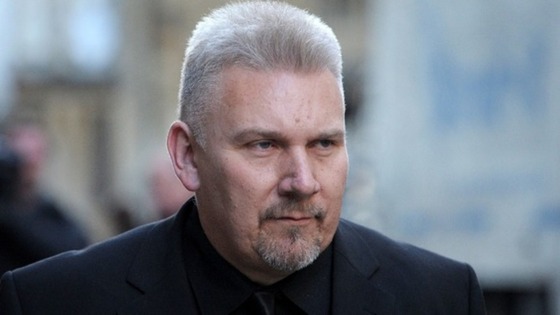 The organiser of a fireworks display next to the site of the M5 crash will give evidence at the crash inquest today. Geoffrey Counsell has been cleared of breaching health and safety regulations. Seven people died in the accident in 2011.
A family-run Somerset cheese producer has signed a major new export contract to sell its West Country cheddar in supermarkets in France.
Wyke Farms is now the best known cheddar brand on the other side of the channel, as Bob Cruwys reports.
Spring has indeed sprung because the cute little lambs are beginning to appear in the fields across the West Country.
And sometimes not so little...
Now farmer's always hope for deliveries without complications. But one farmer from Somerset got a bit of a shock when out popped a lamb weighing a whopping 22 pounds. Three times the size of your average newborn. Duncan Sleightholme reports.
Load more updates
Back to top