To mark one year since the first brick was laid, developers of a new town in Devon have shared a timelapse video capturing the progress of its construction so far.
Sherford town, in Plymouth and South Hams, is set to be host 5,500 new homes and over 80,000 m² employment and retail space.
Three primary schools and a secondary school are also being built at the site, as well as a variety of community facilities including a town hall, youth centre, health centre, library, theatre, sports centre and a community park.
Not many of us will have the opportunity to witness the development of a new town at close range. Existing towns have an established, hidden infrastructure and it is these preliminary stages which the short video shows. The icing on the cake is that the visual evidence of Sherford, i.e. the houses etc, will be the result of careful design and quality construction.
– Cllr Michael Hicks, South Hams District Council's Lead Member for Sherford
Dog owners are being warned to avoid toxic lumps of palm oil that are being washed up on beaches in South Devon.
Read the full story ›
Advertisement
The recent bad weather has caused the sea wall at Torcross in Devon to collapse, leading to the A379 being closed.
Structural engineers are inspecting the road to see if it can be re-opened as a single lane.
A379 Torcross closure showing the extent of damage to sea wall. Storms & high seas have added to the damage 2 of 2 https://t.co/NpA0h7l7Ah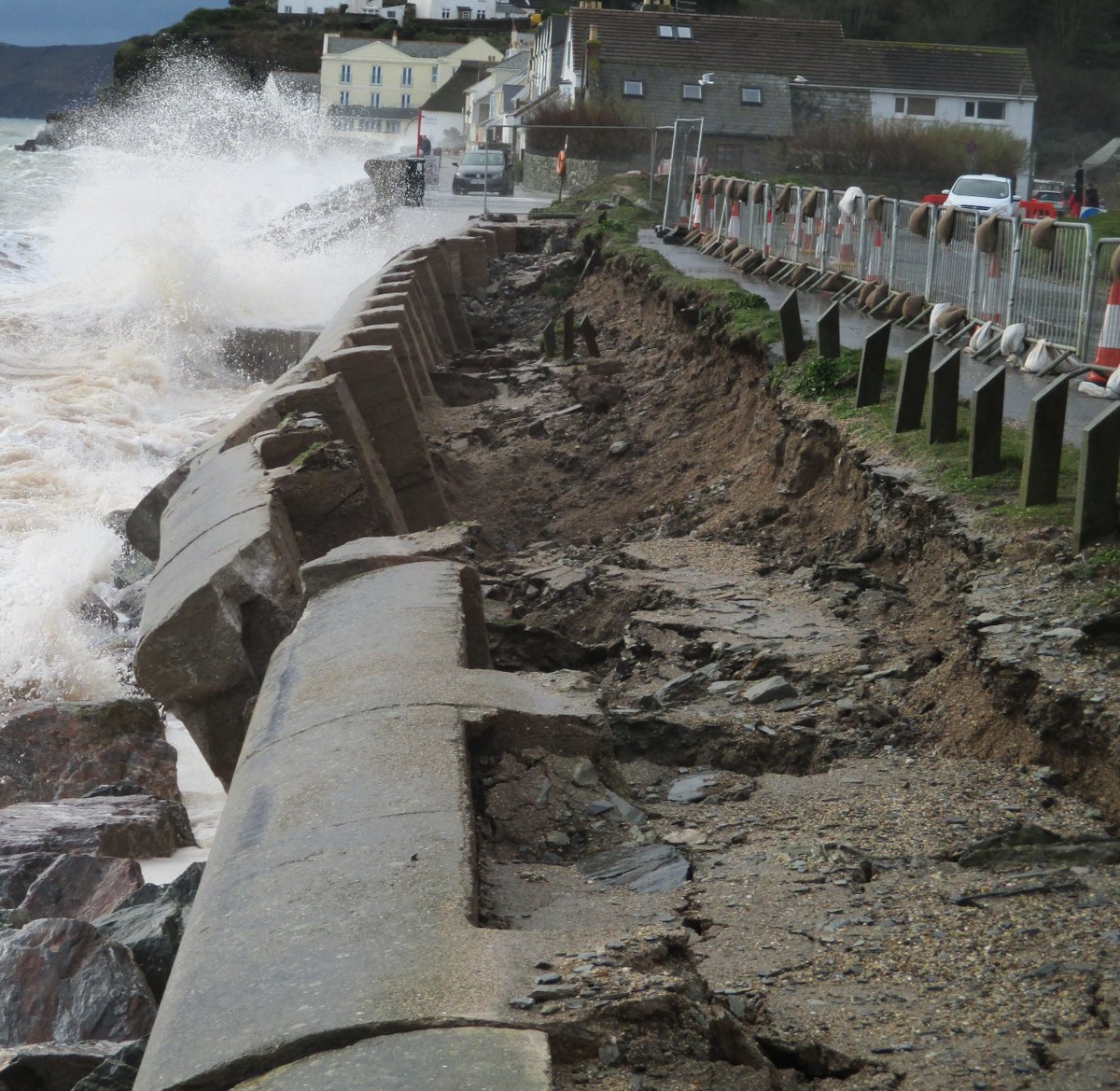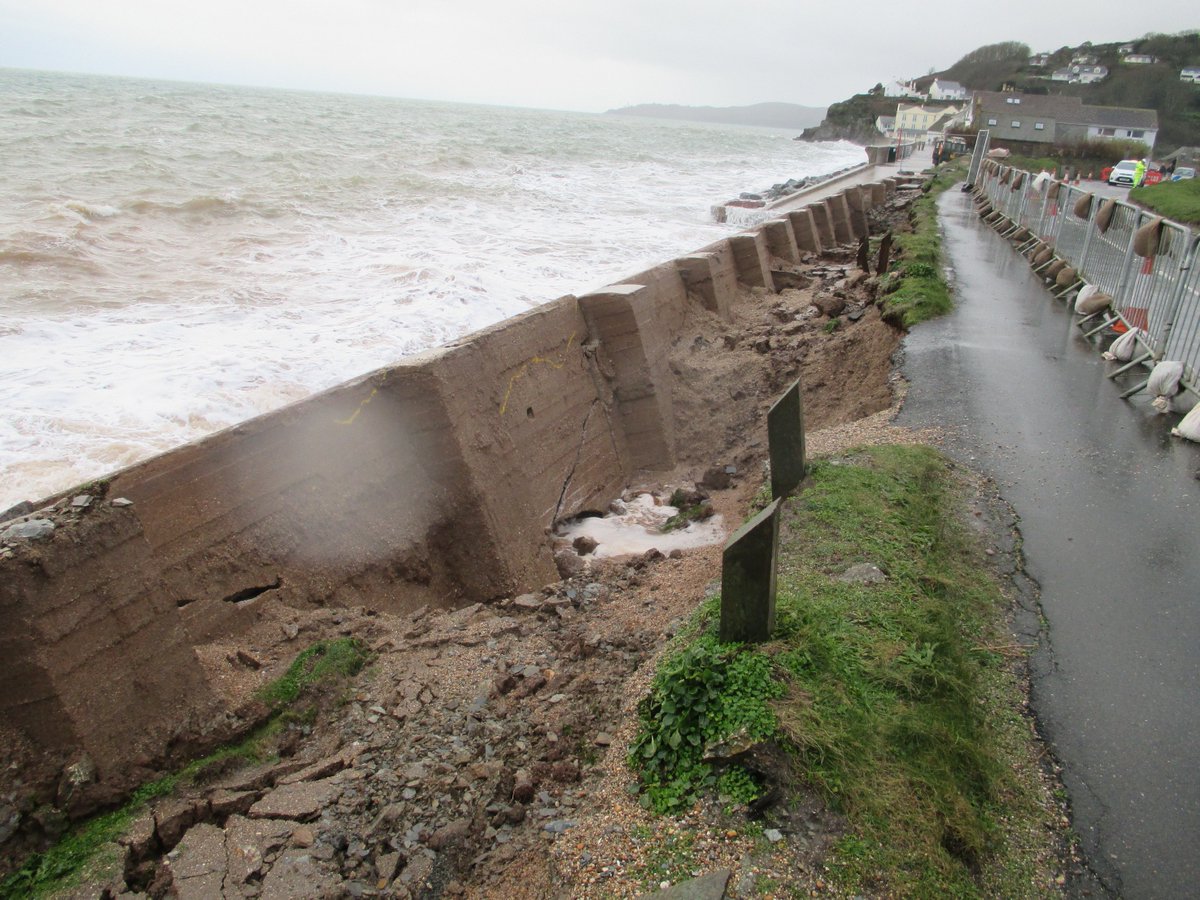 Video of the damaged sea wall, courtesy of John Walker, Videotechmedia, Dartmouth.
#Plymouth .Dartmouth to Kingsbridge having to use Diversion route.Due to collapsed wall at Torcross.
Council officers are due to inspect the scene of a cliff collapse at South Hams in Devon.
Falmouth Coastguard described Sunday night's landslip at Butter Cove in Bantham as substantial. You can see the scale of it in this photo taken by the police helicopter, which was called out to survey the fall. The coast path is closed in the area for safety reasons.
The face of what looks like an old man with a beard has appeared in cliffs at Hope Cove in South Devon.
The image was captured by Toad Hall Cottages, based in the South Hams.
Local Darren Bines said: "No one has ever noticed it before, it's really weird. Something to do with weathering, the grass and a minor rock fall has literally brought the face to life."
Toad Hall Cottages confirmed they didn't alter the image to make it look any more real.
Advertisement
A pub-owning couple have been handed a record fine after guests at a wedding - including the newlyweds - suffered food poisoning.
Read the full story ›
Some residents in South Hams could find themselves paying council tax for the first time. As part of the Government's welfare reforms, councils must design their own council tax reduction scheme for working-age people who are not working, or are on a low income.
Reduced funding means that all claimants will have to make some contribution. The scheme was approved after an 8 week consultation with residents, and will begin in April 2014.
Dog owners in South Hams are being warned to keep their pets away from a white substance that's washed up along the Salcombe Estuary.
The Palm Oil like material is similar to the substance found on Cornish beaches in October. The council say teams will be out to clear the North and South Sands beaches this morning.
Two Devon councils are facing cuts which could mean a quarter of their office staff are made redundant. The South Hams and West Devon authorities say cuts in government grants leave them with a gap of nearly five million pounds.
The two councils have already joined forces to make savings in services and senior staff. Now they say serious job cuts are the only way to stay within government rules. John Andrews reports.
Load more updates