She was struck by a passing tractor whilst parked on the side of the road following a minor accident.
Read the full story ›
A warning that this article contains images of the victim's injuries which you may find distressing.
Read the full story ›
Advertisement
Two cute deer were rescued from a china clay works after they became trapped in an old tank.
The stranded animals were freed from the settling tank after they were spotted in Cornwall.
Firefighters from St Austell and Bodmin worked together with the RSPCA to get to them, before the charity took them into care.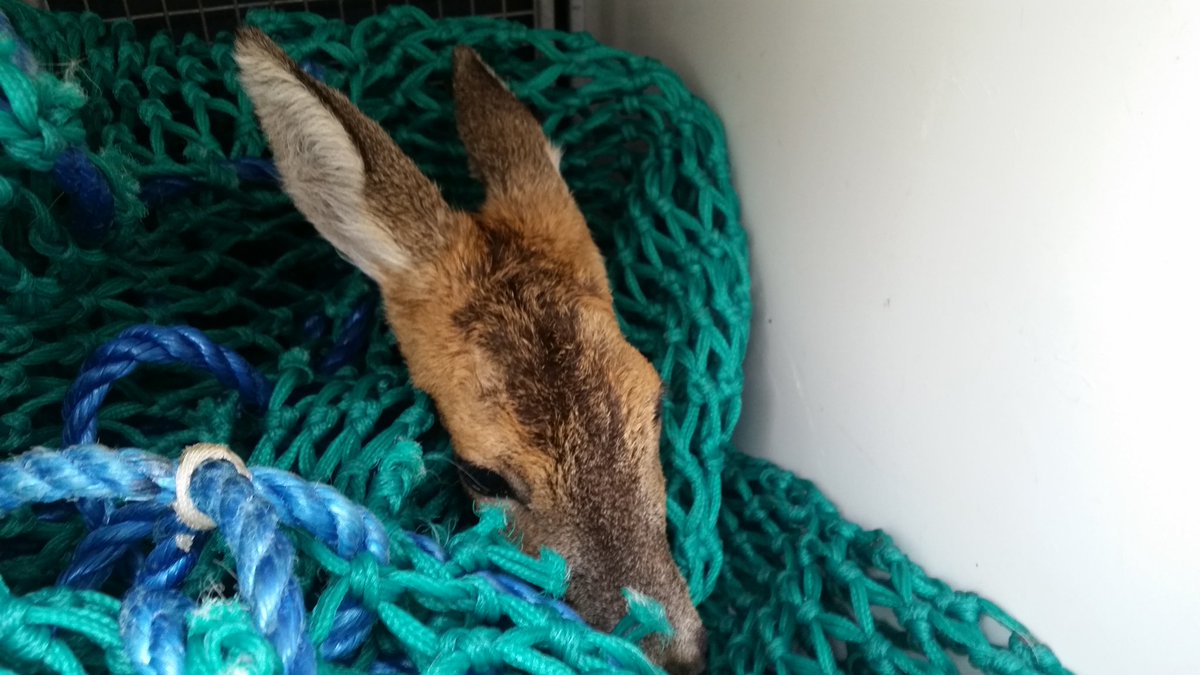 Police are growing increasingly concerned for the welfare of 60-year-old man who has been reported missing in St Austell.
Allen Harris has no fixed address and is a regular visitor to the food bank as well as the Community Kitchen in St Austell. He was reported missing after he failed to collect his food parcel from St Austell Foodbank.
Description
tall
thin build
last seen wearing a green and red jacket, blue jeans
carrying a back pack with a sleeping bag in it
Police say Allen walks everywhere and often covers great distances so may be seen walking along the side of main roads.
Firefighters called out to a fire on Trevarthian Road in St Austell on Saturday 30 April have informed the police about the blaze - suspecting arson.
The crew arrived to find bamboo alight.
One fire engine was needed to deal with the fire, which was affecting around 20 square meters of gorse. It is now out safely.
The Cornwall Fire & Rescue Service have been called to an incident in St. Austell.
They arrived to find a truck wedged underneath an iron bridge.
It appears the red vehicle struck the iron bridge on the old A30 at Roche.
Advertisement
The distinctive landscape left over from Cornwall's china clay heritage could be used as the backdrop for new eco-homes.
Read the full story ›
Plans to build a new community on a stretch of china clay land to the north of St Austell have been submitted to Cornwall planners.
Read the full story ›
A historic 1940s American diner that was brought to Britain 25 years ago has been put up for sale on e-Bay - for £360,000.
Read the full story ›
A family from St Austell are hoping to send their son to America for a potentially life-changing operation after NHS failed them.
Read the full story ›
Load more updates