A Cornish MP has joined the controversy over the Elgin Marbles, saying they should be returned to Greece.
Andrew George, Liberal Democrat MP for St Ives, described the sculptures - which once the adorned the Parthenon in Athens - as "stolen booty".
The issue was raised in the Commons, where a minister replied that the government contends that they are legally owned by the British Museum and on display free of charge.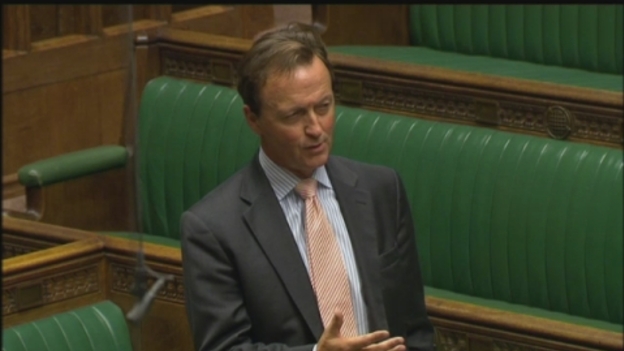 The elderly passenger of a car involved in a crash near St Ives last month has died.
The collision involving three vehicles took place on St Ives Road in Carbis Bay just after 5pm on Sunday 28 September.
Frances Hancock, who was in the Mercedes, was taken to the Royal Cornwall Hospital but died from her injuries yesterday, Wednesday 14 October.
Police would like to hear from anyone who saw the accident.
Advertisement
The RNLI in St Ives has taken a huge step towards getting a new Shannon Class lifeboat.
The Queen launched the appeal in May 2013 and it's raised more than £100,000.
It's hoped the town will take delivery of the lifeboat in autumn 2015.
The Tate Gallery St Ives opened for the last time for three months today.
The Tate's management have been planning on extending the building for years, and tomorrow that work will begin.
The gallery's Executive Director, Mark Osterfield, says it will be the longest the doors have been closed in 21 years.
The Tate Art Gallery in St Ives will close next week for building work. The gallery will be shut until mid May. During the closure, a temporary Tate visitor centre will open in the town, to show off the plans for the refurbishment and promote upcoming exhibitions.
The partner of a woman whose body was found on a beach in Cornwall says she had a "love of nature and landscape" and "loved to paint spontaneously".
39 year old Lucie Bray went missing from St Ives earlier this month. Her body was found four days later on Constantine Beach near Padstow.
Her partner, Morag Robertson, said "I would like to thank the emergency services, and the police in particular, who have shown great sensitivity and respect for both Lucie and me.
"I also thank all our friends in St Ives and beyond who have been so supportive and who I know will be a support to me in future."
Advertisement
The names of the two people found dead at a bungalow in Carbis Bay have been revealed. Jonathon and Derisa Trenchard were found dead at their home on Wednesday morning, while their 13 year old son was at school.
Devon and Cornwall Police have not yet released the cause of death, but still say they are not looking for anyone else
Fire fighters are still tackling a blaze at a tea room and residential accommodation close to St Ives waterfront.
The fire broke out around 7.30pm this evening. 7 pumping appliances and special appliances attended the incident.
Six people from adjoining properties are being given support from the Red Cross as they're unable to return to their homes until inspections have been carried out.
Fire fighters are tackling a huge blaze at vintage tea rooms in a popular shopping destination close to the St Ives waterfront, after a fire broke out around 7.30pm this evening.
Police officers have set up a perimeter to keep bystanders back and nearby houses have lost electricity after the fire began in a small shopping area known as The Arcade on Wharf Road.
It is believed the fire could have started at Wafflelicious, which is next door to the vintage tea rooms.
The bodies of a man and a woman have been found in a property in Cornwall.
Police were called to Polwithien Drive in Carbis Bay in St Ives at around 11:30 this morning. They say the investigation is ongoing but they're not looking for anyone else in connection to the incident at this time.
Load more updates