Dramatic CCTV has been released showing the moment a burglar stole £30,000 worth of jewellery from a shop in St Ives.
Read the full story ›
A 93-year-old woman has had a lucky escape after a mineshaft opened up in front of her - and swallowed up half her garden.
Read the full story ›
Advertisement
A former artists studio in St Ives has gone on the market for £1.2 million, despite having sand all over the floor.
Read the full story ›
A ten-year-old from St Ives who's raised more than£50,000 for Children's Hospice South West by busking across Cornwall, has won the title of Young Fundraiser of the Year.
Madison Glinski was up against three youngsters nominated for the Just Giving Award.
Over the last 19 months she gave up her holidays and weekends to play her violin on the streets of the county.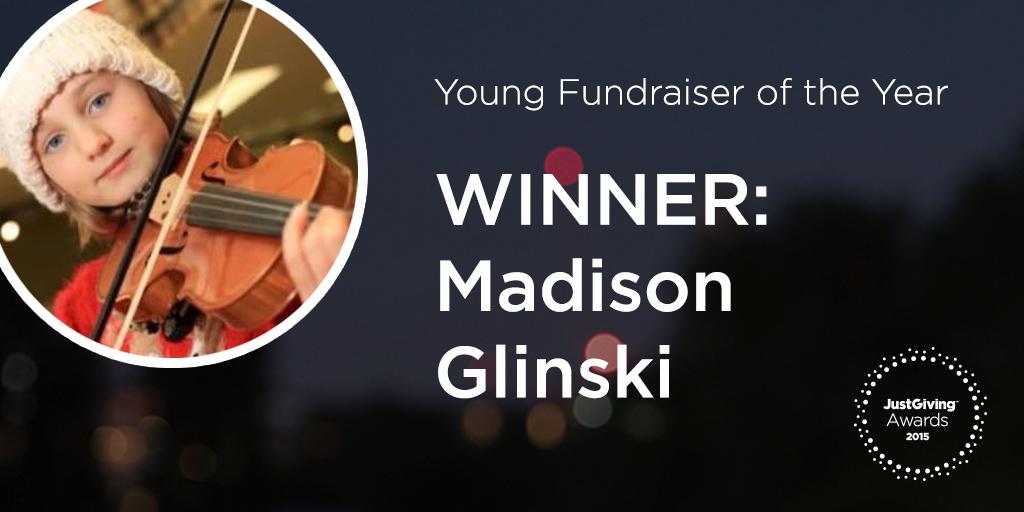 Madison Glinski has handed over a cheque of £52,000 to charity today after raising the money while busking with her violin
Read the full story ›
A 10 year old busker from St Ives has raised over £50,000 for a local charity.
Madison Glinksy has been playing her violin in the streets of Cornwall since April 2014.
She set a target of raising £50,000 for the Children's Hospice South West after hearing about the work the charity does for life limited children.
But Madison has now gone over her target and has handing over a cheque for £52,006 to the charity today.
I feel overwhelmed and really happy that I've finally reached my target. I've had to do lots and lots of busking but it's gone by really quickly because I've enjoyed every single moment of it. My mum wants me to rest now but I want to keep fundraising.
– Madison Glinkski
Its overwhelming to think that one young lady is so inspired by the needs of other children, I can't believe what she's done in such a short space of time.
– Mary Murfin, Children's Hospice South West
Advertisement
A young girl from Cornwall who suffers from cerebral palsy and epilepsy has walked for the first time after taking up surfing.
Eight year old Madison Eddy, from Redruth, was born three months premature and had spent her life in a wheelchair.
But after a six week surfing course in St.Ives she's now walking without help.
Margaret and Martin Eddy Madison's adopted parents were overwhelmed seeing their daughter walk.
A 50-year-old man has died after being involved in a crash in St Ives, Cornwall yesterday afternoon.
Emergency services were called to the scene in Carbis Bay, where a blue BMW had crashed on St Ives Road around 4.25pm.
The driver was flown by air ambulance to Treliske hospital where he later died of his injuries.
Two other people were in the car but were not seriously hurt.
Police are appealing for witnesses and asking anyone who witnessed the incident or saw the vehicle on the B3074 to contact them.
Police in St Ives are helping a child who lost a cuddly monkey on St Ives beach.
Beth Elsdon appealed on Facebook on Monday evening in a desperate search for the toy, which is called Boo.
This appeal has been shared by Devon and Cornwall Police.
A real long shot here but Jack has lost his beloved Boo today somewhere in St Ives. We are all very sad. Someone may have picked him up and is keeping him safe. (He has lost an eye so will need some help finding his way back). Thank you so much.
– Beth Elsdon
St Ives and Newquay are two of the UK's top five holiday destinations for 2015 it's been revealed.
The Cornish towns came second and fourth respectively, in a survey undertaken by Cottages4you.
The firm ranked Whitby in North Yorkshire as the holiday destination tourists are most likely to visit this year, with Keswick in the Lake District third, and Scarborough in North Yorkshire ranking fifth.
Load more updates