Rain Boosts Strawberry Crops
The rain soaked summer has boosted the region's strawberry crop. Much of it is now grown under cover and the humid conditions caused by the rain has improved their production.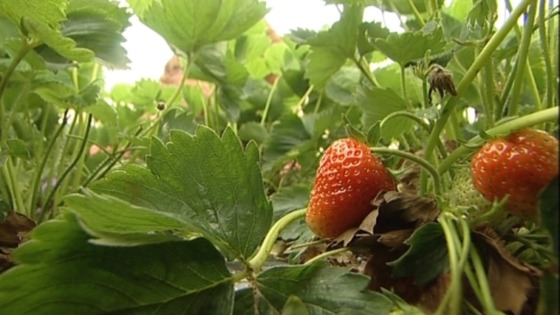 One grower who farms near Truro said he used to lose fifty per cent of his crop when it was outside. Now, protected by tunnels, it's down to two or three per cent.