The organisers of this year's Tall Ships Regatta say the event is thought to have brought in around £8.5m to the Cornish economy. More than 70,000 people visited the Regatta site at Falmouth Docks during the first three days and over 100,000 people took to the water on boats.
Organisers of the Tall Ships regatta in Falmouth are working out how much the event benefitted Cornwall. More than 200,000 people are thought to have visited the event over the past four days, which ended in yesterday's spectacular parade of sail involving 44 vessels.
Advertisement
44 tall ships which have spent the last few days in Falmouth set off this afternoon for a race to Greenwich. Organisers of the event say its has been a huge success and has brought millions of pounds to the local economy. Steve Hardy reports.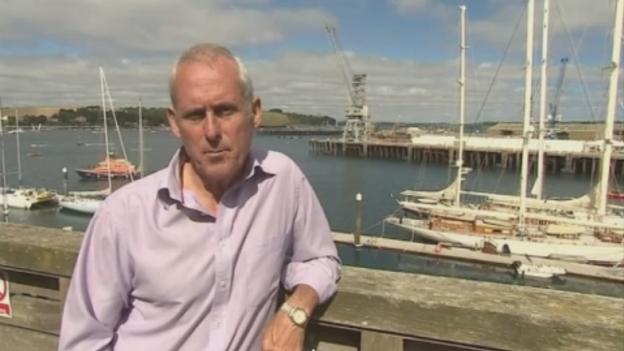 Hosting the Tall Ships brings a massive boost to Falmouth, worth £6,000,000 to the local economy. Hotels and B&B's have been booked up for months in advance. Many are expecting their busiest trading period ever, as thousands flock to the town to catch a glimpse of those majestic ships.
Richard Gates is Falmouth's Town Manager...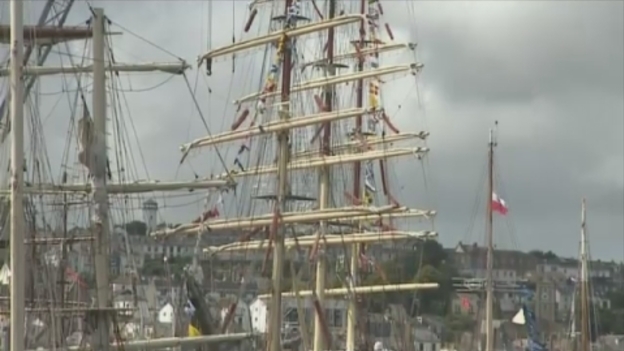 Some of the world's most beautiful sailing vessels are gathered in Falmouth tonight for the Tall Ships Regatta.
More than 200,000 people are expected to visit over the next four days, bringing a £12 million boost to the local economy. It's the first time since 2008 that the event's come to Cornwall.
As Cornwall prepares for the Falmouth to Royal Greenwich Tall Ships Regatta this August, an arts competition has been launched hoping to get schoolchildren excited about the event.
More than 40 ships from across the globe, along with 100,000 visitors will decend on Falmouth for one of the world's great maritime races. Kathy Wardle has been finding out more.
Advertisement
There's just one year to go until the Falmouth Tall Ships Regatta. The iconic ships last sailed the Fal in 2008 - and next year a fleet of up to 30 are expected to race from Falmouth to Greenwich.
The countdown has already begun in London - where celebrations are taking place all day on Woolwich pier.
The Lord Nelson was making good progress around the world until a medical emergency developed. Richard Jones has the latest chapter in the story He talked to Alex Lochrane of the Jubilee Sailing Trust, Caroline and Les Jones, Gareth Cooper and Dominic Dobson
The tall ship Lord Nelson was the first of her kind to be designed for able-bodied and disabled people to sail together. Now she's undertaking her biggest-ever challenge - sailing round the world.
Included in the crew are Jo Sidey from Plymouth, and Lee Hayward and Terry Whitty from Liskeard.