Live updates
RNLI release video of speedboat rescue
The RNLI has released dramatic footage of the moment Teignmouth lifeboat crew stopped an out-of-control speedboat and rescued a man.
The man fell aboard from his speedboat earlier this month, knocking the throttle and putting the boat into a spin. The volunteer crew raced to the scene and managed to stop it. The man, who was wearing a lifejacket, was rescued and taken to hospital as a precaution.
The pictures, courtesy of the RNLI, show the moment the crew lasso the boat and manage to switch off its endless spiral.
Advertisement
Yellow fish fight fat in our waters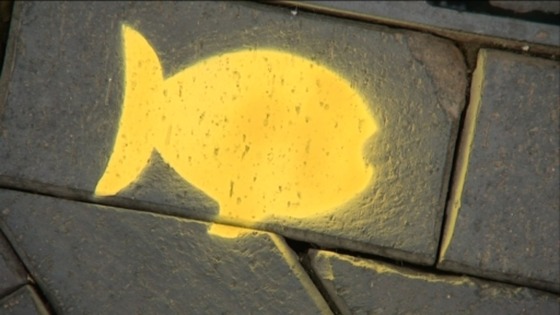 Little yellow fish have been painted next to many of the drains in Teignmouth. The Environment Agency has sprayed them as part of a campaign to prevent people pouring waste down them, particularly fat.
They're storm water drains that discharge straight into the sea, so any other waste will pollute the local waters.
RNLI release video of speedboat rescue
A man has had a lucky escape after being thrown from his speedboat in Teignmouth Quay, Devon, yesterday (Friday 16 May). He had been hurled into the water from his speedboat. The boat was then going round in circles and the man was trying to swim away to safety.
The Coastguard rescue team and RNLI inshore lifeboat were sent to the scene. The lifeboat crew managed to bring the boat under control by cutting the engine.
The man had been picked up by another boat nearby and was brought ashore where he was met by Coastguard Rescue Officers. He's since been taken to hospital to be checked over, but doesn't appear to have been badly hurt.
It appears the man took off his kill cord as it was too short to allow him to tie up his boat. Unfortunately, he accidentally knocked the throttle, the boat jerked forward and he fell into the water. Without the kill cord, the boat's engine didn't cut out and then locked into driving round and round in circles. Luckily he did have a lifejacket on and was able to quickly swim away to safety and the boat was soon brought under control. We always recommend people wear their kill cord at all times when on the boat. Make sure it's a suitable length so you can move around your vessel.
– Andre Huber, Watch Manager at Brixham Coastguard
Thousands see Luke Friend in Teignmouth
Thousands of fans turned out to see X Factor finalist Luke Friend as he came home to Teignmouth this weekend. The singer took an open top bus tour around the town after treating crowds to a few songs. He said he was surprised to have such a big welcome.
Teignmouth Pier in Devon will reopen this July, ITV News understands. The Victorian pier was badly damaged during the recent storms.
Advertisement
Armed siege at house in Teignmouth
Police have surrounded a house on Fourth Avenue in Teignmouth, Devon, amid reports that the occupant is armed, ITV News understands. The road is closed in both directions.
There's anger across Devon today at plans to close three quarters of council day care centres. The authority is saving £28 million from its budget.
One of the centres that's currently facing the axe is Beechcroft in Teignmouth. It's used by elderly people with Alzheimers Disease. Their families say they're devastated by the prospect of it closing. A consultation period is now underway. Richard Lawrence has the story.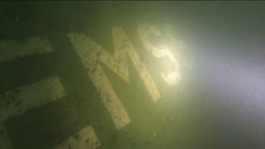 It's hoped divers from around the world will come to Teignmouth to explore the wreck of a vessel which sank there last year.
Read the full story
South West battered by more storms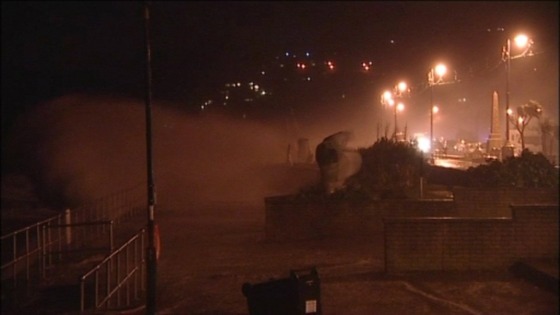 Heavy rain and winds have once again been battering the South West overnight. Up to 15 thousand homes were left without power. In Dawlish, there are reports part of the sea wall has collapsed, and ballast has been washed away from rail-lines.
Coastguards were out in Teignmouth, warning people to stay away from waves, while 58 people in Kingsand and Torcross were evacuated due to dangerous stormy conditions.
Load more updates
Back to top