Finding work can be difficult enough but one man with autism from Cornwall has spoken about the catch-22 for disabled people in this age.
Read the full story ›
The estate agent who found missing dog Barney says she "couldn't believe her eyes when she saw him hiding in a bush in a farmer's field.
Read the full story ›
Advertisement
Concerned strangers are uniting on social media to help search for a dog who disappeared when its owner was tragically run over and killed.
72-year-old Jennifer Lowden died after a crash on the A374 on the outskirts of Torpoint.
Now the hunt is on for her beloved three-year-old cockapoo Barney, who ran off following the collision, between Antony House and Horson cemetery on January 25.
After sharing the tragic story on their Facebook page, the plight captured the hearts of Facebook and Twitter users and has been shared thousands of times.
Sorry, this content isn't available on your device.
The appeal by Torpoint Police has now been viewed more than 70,000 times and the hashtag #findbarney has been trending on Twitter.
It has inspired dozens of people to search the local area for the canine, with many out looking overnight.
Dog walkers and commuters have been urged to keep a look out for Barney during their day-to-day routines.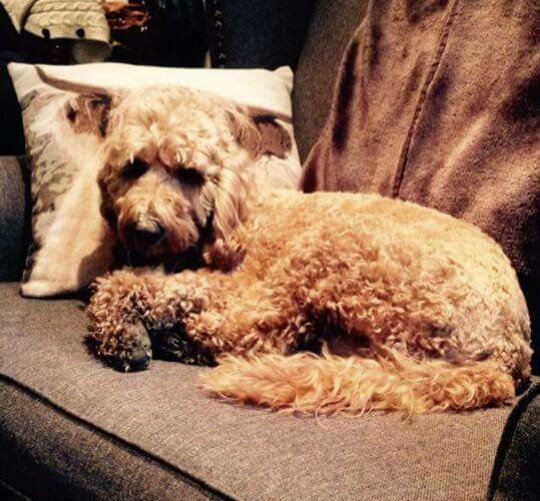 A memorial service has been held to remember a soldier who died near Torpoint 225 years ago.
Read the full story ›
Today marks the start of the 2015 Poppy Appeal & the Royal British Legion is showing photos contrasting WW1 veterans with current soldiers.
Read the full story ›
Police have launched an urgent appeal to help trace a missing 63-year-old man who has gone missing from Liskeard Hospital.
Ronald Carter is described as 5'9" tall with greying short hair who was wearing a red jumper over a white t-shirt. It is possible he is still wearing checked pyjamas with grey trousers over the top.
He does not drive but it is thought he may have got a taxi home. He may also be in the Torpoint area where many of his family live.
**URGENT APPEAL** Torpoint local Ronald Carter 63yrs old missing from Liskeard hospital last night. Log 857... http://t.co/ol7l7lAa9F
Advertisement
Torpoint will raise the Armed Forces Day Flag today as the town prepares to host Cornwall's salute to military.
This year's Cornwall's Armed Forces Day will take place on Saturday (June 20th) at Thanckes Park, Torpoint.
In the lead up to the event the town will fly the flag from the masthead in the town centre.
We are delighted to have been chosen to host the County's Armed Forces Day, honouring our military personnel, past, present and future.

We hope to build on the successful events we've have held in the park, such as our Golden Jubilee celebrations.

The event promises to be a great day of entertainment for all the family and we are looking forward to welcoming Armed Forces personnel, their families, veterans, cadets and members of the general public from across Cornwall and further afield.
– Councillor Mike Pearn
A crowd-funding website has been set up to raise £16 after a five-year-old was billed for failing to attend a friend's birthday party.
Alex Nash, from Cornwall, was invited to the party just before Christmas. An invoice for £15.95 was sent by his schoolfriend's mother, who said Alex's non-attendance left her out of pocket.
The website has raised £12 so far from four donors. Any money raised over £16 will be donated to the NSPCC.
A five-year-old boy was given an invoice and his parents threatened with court action after he missed a friend's birthday party.
Now the full Facebook conversation about the issue has emerged between the boy's mum Tanya and the birthday boy's mum Julie.
Hi Julie. This is Alex's mum. I don't know what has happened between you and my partner, Derek. I was very shocked to see the invoice in Alex's school bag. I did not realise that you had to pay for each child, as you never mentioned anything about money when we spoke. The only reason Alex did not attend the party was because his nan and grandad were going away for christmas and the only day the kids could go see them was on the same day as the party. I did not know this. On the day Alex decided that he wanted to spend time with his nan and grandad. I apologise for not letting you know, but I did not have a phone number or an e-mail for you to let you know the situation(I also didn't know your first name, or I would have looked you up). If I had known that I would have to pay if Alex did not go, then I would have paid you the money, no problem. I do not like fighting with people, and would prefer to settle this amicably.
– Tanya Walsh
Hi Tanya, I didn't mention the money when we spoke because it was a child's party, it doesn't matter if you have to pay per person or for a group if people agree to going, I confirmed that with all parents on the Thursday before the party that they were going as I had to pay that day, and Derek told me Alex was looking forward to it and would see us there, to me that is confirmation. My phone number was on the invitation that was sent out to Alex. I don't like fighting with people either, and was not best impressed when Derek turned up on my doorstep, and said you won't get any money out of me, rather rudely, I do admit it rattled me. This is not the first time Alex has not turned up to a party that he has been invited to, either. the amicable way round this I believe would be to pay me the money and let a lesson be learnt, I hope this is agreeable ? Julie
– Julie Lawrence
Hi Julie, who's party is Alex supposed to have gone to? I did speak to another mum about a party but she never got back to me with details, other than that I don't recall any other confirmed invites. The only reason Derek was angry was because of the fact that the envelope was put into Alex's school bag, when it has nothing to do with the school. He spoke to the headteacher about and she said that it's against school policy to do that kind of thing. Birthday invites are fine, but not personal items. Like I said before, no money was mentioned when we spoke, and I feel it would be inappropriate to pay you the money, when I don't know what it's actually paying for. Alex was very excited to go to the party. I didn't know until the day about his nan and grandad, and he decided he would rather spend the day with them. Like I said before I didn't have your number to let you know. And exactly what lesson would I be learning. I am not a child, so please do not speak to me like I am one. So, to answer your question, unfortunately no. This is not agreeable.
– Tanya Walsh
You are paying for 1 x child's party at the ski slope including snow tubing and tobogganing and lunch, to with you said Alex was attending on the Thursday
– Julie Lawrence
Just so you know, small claims court cost #60 just to start a claim. Also I'm not paying for something we didn't use.
– Tanya Walsh
It doesn't cost that much
– Julie Lawrence
It does. Also I don't think the school are very happy with you involving them in this either. I don't know why you are out for our blood and slandering us. I've told you the reasons why alex didn't go. I also told you why I couldn't call. You also don't seem to understand that I never ran away from you. I didnt hear you calling after me. I have to get to my daughter at carbeile. So if they let alex out last then I have to rush a bit because evie, my 2 year old, walks slow. So maybe that's why you thought I was rushing off. I had no reason to run to run away from you. So please do not state things as truth when you do not have all the facts. Maybe if you actually spoke to me rather than making your own mind up about what happened then none of this would be happening right now. If you had come up to us the first day back and explained about the money, then I could have explained about alex, then maybe we could have sorted something out. Instead you send an invoice.
– Tanya Walsh
Alex Nash received the "no show fee" after he missed a friend's party, and his parents have now been threatened with court action.
Read the full story ›
Load more updates