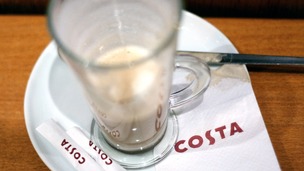 Costa have decided not to open their Coffee shop in Totnes after strong opposition from local businesses.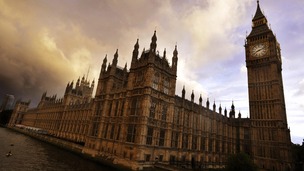 Demands for inquiry over allegations that Raymond Mawby, deceased Totnes MP, spied for Czechs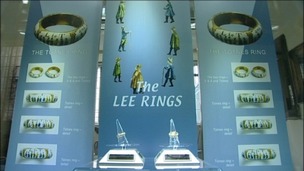 Two rings created as presents for the daughters of a Totnes merchant in the seventeenth century have been reunited after 400 years apart.
Live updates
Damage to one of South Devon's most historic buildings is being assessed.
Conker Shoe Company in Totnes, which dates back to the 16th century, partly collapsed in Friday's storms.
Much of the High Street had to be evacuated and remained closed while scaffolding was put up. Investigations show that much of the historic facade is affected.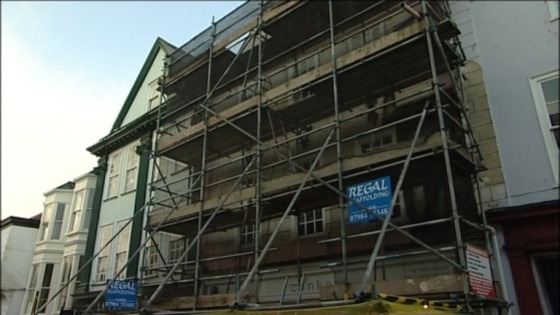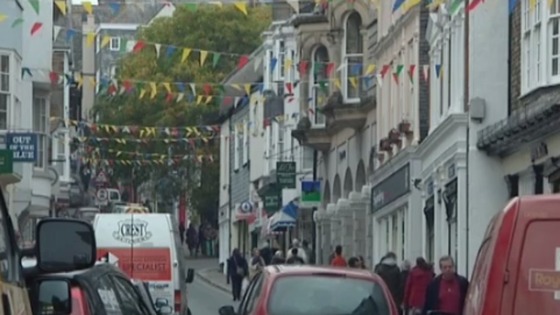 High streets populated with thriving independent businesses have added an average of £40,000 to nearby house prices over the last decade, according to a study by American Express.
It suggested that homeowners living close to a flourishing high street could see their property value outperform similar homes elsewhere by as much as £70,000 over the next 10 years.
The study identified five "high street hot spots" it described as good examples: Whitstable, Kent; Marlborough, Wiltshire; Hungerford, Berkshire; Totnes, Devon, and Yarm, North Yorkshire.
Advertisement
MP: Ban veils in colleges
The Taunton Deane MP Jeremy Browne says we need a debate on whether young Muslim women and girls should be banned from wearing a veil or Niqab in public. Claire Manning has been to Plymouth to assess reaction to the proposal.
MP: Ban veils in colleges
Poor Sarah Wollaston's twitter feed has become a total car crash of bigotry, Islamophobia, historical ignorance and exceptionalism.
Sarah Wollaston, how about asking a woman who wears niqab what she thinks about her freedom? Or does her opinion does not matter?
Feel quite uncomfortable about Sarah Wollaston's comments about the #niqab today.
MP: Ban veils in colleges
feminists should be allowed to say that they find the #niqab deeply offensive without being accused of being bigoted or islamophobic,
The niqab should be banned within schools & colleges; how on earth do they promote equality when they collude with making women invisible?
The niqab won't be banned in the UK because too many politicians will hide behind freedom; hiding women away is a perversion of freedom
The Totnes MP Sarah Wollaston says Islamic veils are an 'intolerable subjugation of women which should not be allowed to masquerade as freedom.'
MP: Ban veils in colleges
Sarah Wollaston MP (Con, Totnes, Brixham and South Hams) says the niqab (a full-face Islamic veil) should be banned in schools and colleges. A Birmingham college last week reversed a decision to ban the garment on security grounds. Read more about that decision here.
Advertisement
Tory MP attacks govt on Twitter
Dr Wollaston, who was a family GP before entering Parliament, has criticised the delays on minimum alcohol pricing and plain packaging for cigarettes.
Tory MP attacks govt on Twitter
Dr Sarah Wollaston MP (Con, Totnes), says she will not stop criticising the Government on Twitter, despite the fact that Labour have used her comments to attack Government policies. Here is a sample from her Twitter feed:
R.I.P. public health. A day of shame for this government; the only winners big tobacco, big alcohol and big undertakers
To retain any credibility on lobbying, Cameron must postpone statement on minimum pricing until we know whether CTF has big alcohol clients
Doctors are tired of being lectured on reducing avoidable early deaths by politicians who take away the public health tools to achieve it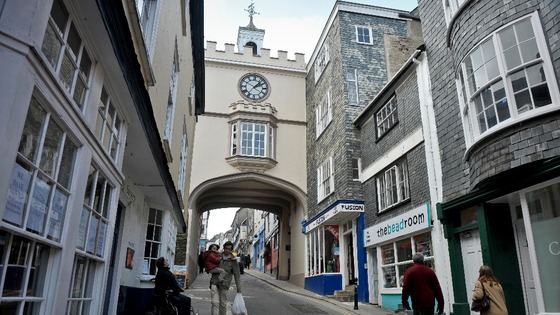 The man who co-founded the Transition Towns Movement in Totnes is to be awarded for his work. Rob Hopkins developed the community-led charity that works towards a low carbon future in 2005. Today he will be named a Doctor of Science at a ceremony in Bristol Cathedral.
Get more information on Rob Hopkin's work here.
A family was in tears today as two drivers walked free from court after admitting causing the death of their son through careless driving. They said 'justice was not done'.
As John Andrews reports, one of the drivers crossed a double white line on an errand to fetch a pint of milk.
Load more updates
Back to top