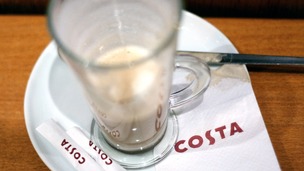 Costa have decided not to open their Coffee shop in Totnes after strong opposition from local businesses.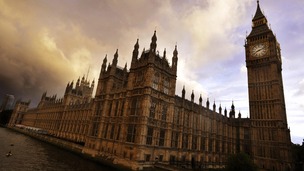 Demands for inquiry over allegations that Raymond Mawby, deceased Totnes MP, spied for Czechs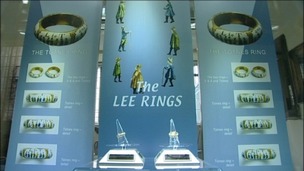 Two rings created as presents for the daughters of a Totnes merchant in the seventeenth century have been reunited after 400 years apart.
Live updates
Pubs can be crucial to community life but over the past few years, as people have changed their habits and are spending less on going out, many have shut.
But now, more community pubs have started opening, where locals have clubbed together to buy their local and save it from closure.
The charity Cats Protection has today criticised a new so called cat cafe in Totnes, saying it could cause stress to the cats.
The Feline Therapy Lounge is being run by a former nurse and animal lover.
Her idea is that people can enjoy a coffee surrounded by cats, and that will help relieve their stress.
Claire Manning reports:
Advertisement
Measles vaccination campaign
Schools and doctors in Totnes have pledged to work together to improve uptake of the MMR vaccine. It's because of concerns the town could suffer a Swansea-style measles outbreak as only 3/4 of children have been immunised.
Measles vaccination campaign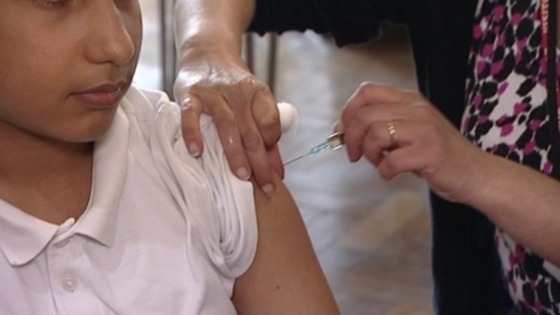 A GP in Totnes says schools are being neglectful if they don't recommend the measles jab for pupils.
Totnes has the one of the lowest vaccination rates in the country. Dr Dylan Watkins from Leatside Surgery is holding a meeting for local schools and health professionals today.
It will focus on ten to sixteen year olds who haven't been vaccinated.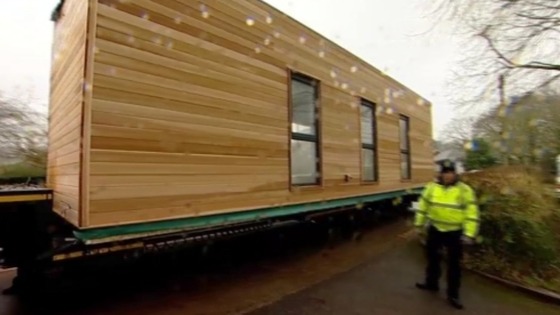 A new classroom won by pupils at a Devon school in a design competition is to be officially opened this afternoon. The 100 thousand pound prize was craned into place at Park School near Totnes in January. Students won it in a contest to design the classroom of the future.
Ben Howard's Brits triumph
Ben Howard from Devon scooped two gongs at last night's Brit Awards, bringing him to the attention of a whole new audience. Ben is from Totnes and studied in Cornwall. He won British Breakthrough Act and Best Male Solo Artist.
Advertisement
A school in Devon has a new £100,000 classroom - all thanks to the efforts of its pupils. Children from Park School near Totnes won a national competition to design a classroom for the future.
Highlighting Homeless Deaths
A man who died on the streets of Totnes from the cold was buried today. Michael Gething had few friends in life, but many people turned out to see his coffin carried through the town today.
It's hoped the ceremony will highlight the difficult lives homeless people have in some of our towns and cities, especially when the weather is so cold. Watch Richard Lawrence's report.
Highlighting Homeless Deaths
Out political correspondent Bob Constantine spoke to Sarah Wollaston, the Conservative MP for Totnes about the issue of homelessness. She said it's great that 'Totnes is the kind of place people do feel safe, whatever their background.'
Highlighting Homeless Deaths
Our reporter Richard lawrence has been talking to Graham Walker, a former homeless man who read out a tribute to Michael Gething at his street funeral today. He also slept rough for two nights to raise money for a local soup kitchen. Watch the full interview below.
Load more updates
Back to top