Great Western Railway is advising passengers not to travel after a power failure earlier this morning caused a signalling systems failure between Bath Spa and Bristol Temple Meads.
Train services are being disrupted with no direct train service between Swindon and Bristol Temple Meads via Chippenham and Bath Spa.
It's the same story between Westbury and Bristol Temple Meads.
We are unable to source replacement road transport and advise customers not to travel
– GWR
Queuing systems are in place and journey times will be extended from following stations:
Chippenham
Bath Spa
Oldfield Park
Keynsham
Freshford
Avoncliff
Bradford-on-Avon
Trowbridge (for travel to Bath Spa and Bristol Temple Meads only)
Trains aren't currently able to run between Bath Spa and Bristol Temple Meads after a power cut.
Trains will be diverted if possible but passengers from Swindon or Westbury to Bristol Temple Meads are advised not to travel if it's not urgent.
Tickets are being accepted on First Buses and CrossCountry services.
Advertisement
Rail passengers in Devon and Cornwall are being advised not to travel in and out of the counties today unless it's absolutely necessary.
Read the full story ›
The West Coast Railway Company train was just a minute from a huge collision with a high-speed train after passing through a red signal.
Read the full story ›
Thousands of commuters have been caught up in disruption after a train derailed at a busy London station leaving people stranded travelling to and from our region.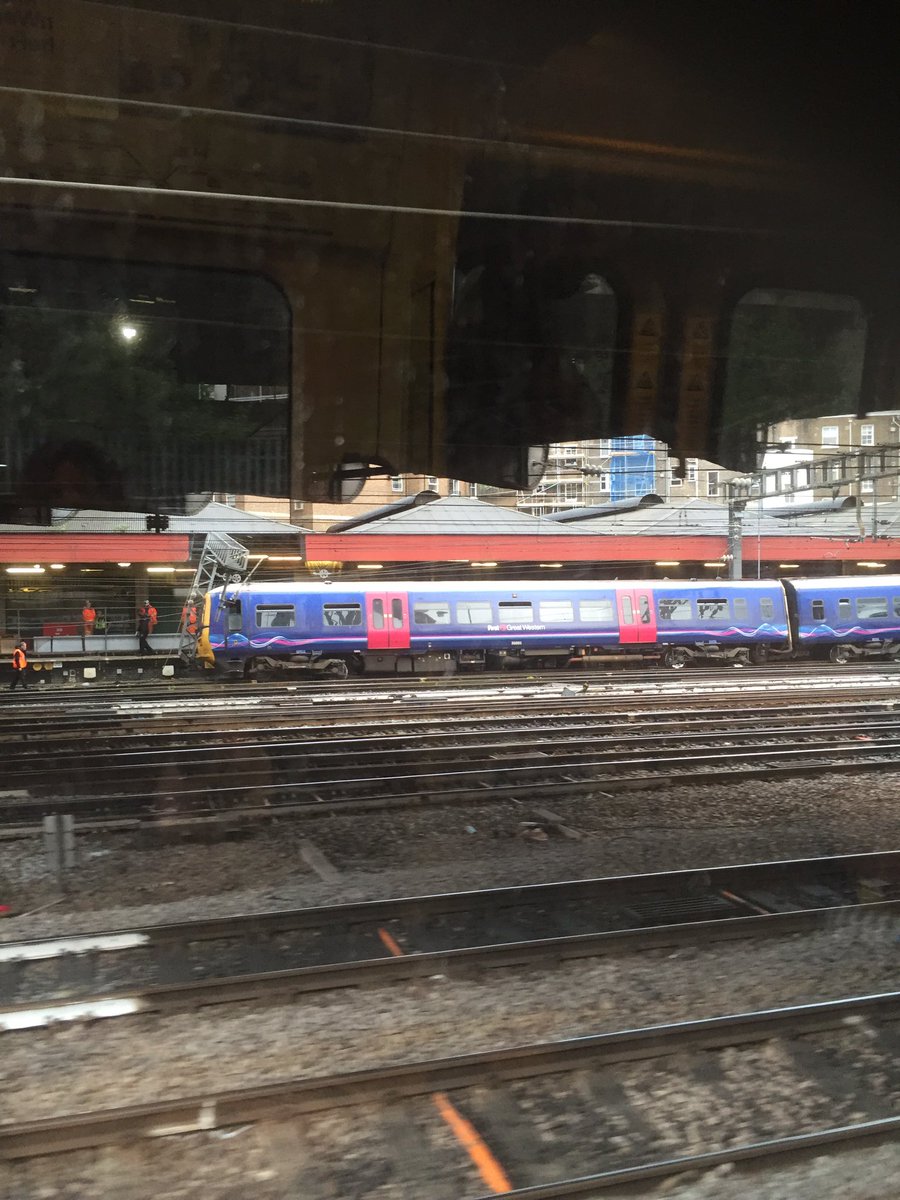 There were no passengers on board during the derailment at Paddington station, which Network Rail said was caused when the train ran a red signal.
Great Western Railway have suspended services in and out of the station, and they will not run any for the rest of tonight. Services look set to be disrupted in the morning too (17 June).
Disruption has affected hundreds across the South West.
Can't get to Cornwall tonight then because I'll miss my connection at Plymouth #LondonPaddington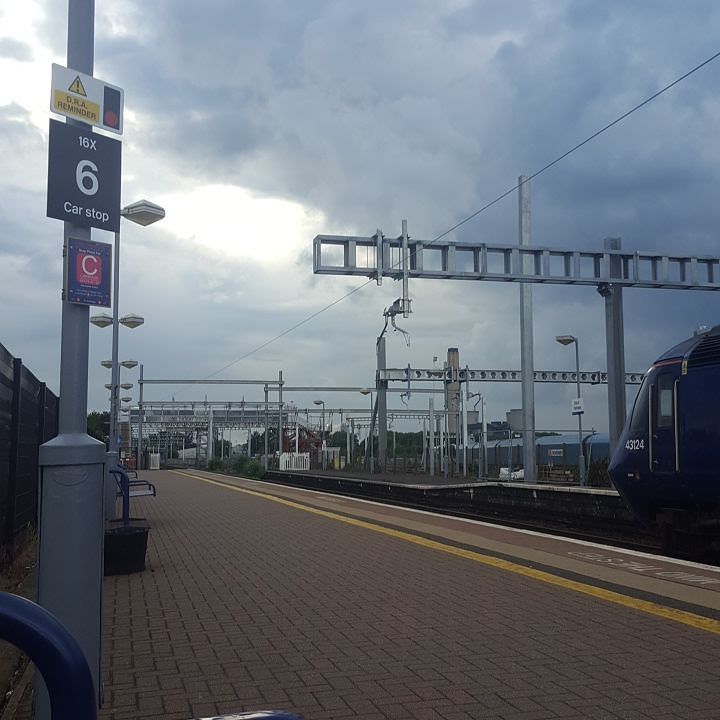 Great Western Railway has been rated second worst in the country for delays, according to a passenger survey.
In a list compiled by the consumer association Which?, Great Western Rail also placed 17th out of 22 railway companies for customer satisfaction.
The company did well in some survey areas:
But rated 3* average for seating availability, punctuality and overall condition of the train.
There were also some areas where customers had only left a 2* rating:
Great Western Railway say their keen to gain a better understanding of the findings from Which? and say other reports have rated them higher.
Our recent National Rail Passenger Survey report produced by independent rail watchdog Transport Focus, scores us at 84% and a statistically significant +3 rise on the last wave.

This score, the highest GWR has achieved in ten years of operating the Great Western, clearly shows our commitment to Building a Greater West and delivering the improvements we know our customers want to see.

We welcome the impact made by the conversion of some first class carriages, providing vital extra capacity, and Network Rail's work in the last six months to drive down infrastructure related delays.

We are only too aware of how important it is to maintain good punctuality and we are doing everything we can to help NR continue this good work.

We are keen to work with Which? to gain a better understanding of their methodology, and it is good to see that in their own survey we have seen a 5% improvement in overall score in the last two years.
– Spokesperson, Great Western Railway
Advertisement
South West MPs have been lobbying for almost a month - the Department for Transport has finally confirmed the funds.
Read the full story ›
A commitment to build a new line is to be postponed by decades, leaving no immediate replacement to the storm-battered line at Dawlish.
Read the full story ›
A number of trains were cancelled, or had routes and timetables altered, this morning because of flooding on the line at Dawlish.
CrossCountry trains, who were the only provider effected, say it is down to the type of train they use, which can experience technical issues if hit by waves.
The Voyager engine is not used by Great Western Railway.
Due to sea flooding the railway between Exeter & Plymouth the following service alterations will apply: https://t.co/flBjkOxrOV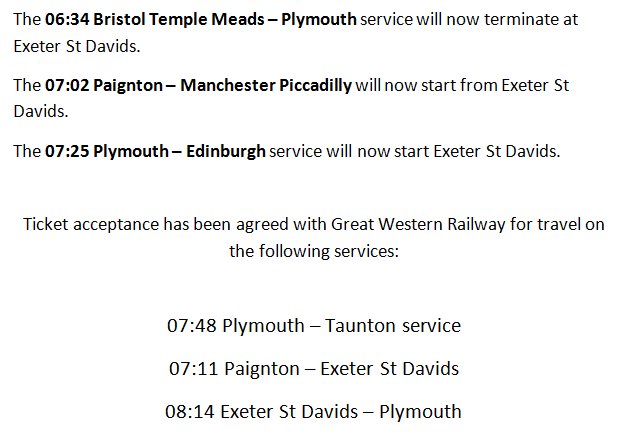 Network Rail has revealed that the biggest ever upgrade to the region's rail network will be up to four ye​a​r​s​ late.
Read the full story ›
Load more updates